It's no secret I love video marketing.
BUT…
Do you know what I love more? Tools that make my job easier!
Creating videos is one of the best ways to get leads and traffic to your website. This is proven over and over again.
I am a big believer in creating what I call "Talking head" videos which are basically you on camera talking and building your audience.
However, I have found that doing videos that have text and images is really effective especially when doing paid ads.
A few months back I came across a new tool call "Content Samurai" that quite frankly I think is one of the coolest tools on the market for making videos.
I did a review video to show you exactly how you can use this tool create amazing videos in literally just minutes.
The best part? You don't have to be in them if you don't want too! Enjoy the video review!
Click Here To Set Up Your Content Samurai App For 50% Off
You rock,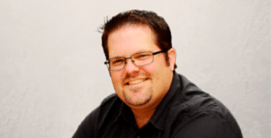 Mark Harbert