Facebook LIVE is now the hottest and possibly best online tool to reach and get in front of engaged prospects!
Yet whether you're brand new, or a gritty veteran of FB LIVE, eventually you come to the sticking point of "what the heck do I do to keep people engaged and interested."
We've all hit that wall, but don't worry because I'm about to work you through it now.
Once we're done here, you can safely expect to never have to worry again. Because as you mix and match… you'll have a never-ending supply of content ideas. Ideas that keep people glued and eventually ready to become a lead! 😉
These 5 Content Ideas Will Keep You Busy…Possibly FOREVER!
#1: HOW TO'S
Sure I went for the low-hanging fruit first. And there's a good reason for that. Because so should YOU!
How many times have you searched "How to" in your life? Probably tons. Me too!
And guess what? You and I aren't the only ones. People in your niche ALWAYS want to find out how to do something. "how to add images to a blog", "How to get more leads", "How to get a tick off your dog", "How to paint without taping".
I could go on forever and never run out of how to's! And guess what, so can YOU!
Find out what your Facebook peeps want to know how to do, and show them how to do it. They'll love you forever! And probably even become a lead.
#2: Q & A
Nothing keeps an audience member more engaged than waiting and hoping that you'll answer their question.
'Question & Answer' Facebook LIVE's are awesome, because not only does it attract people in your niche, it will also get them engaged and asking questions. (Hint: Facebook likes that!)
Plus, there's always the shy audience members out there (the majority) sitting, waiting, and hoping that someone will ask THEIR question!
Oh and let's not forget about that added benefit that it makes YOU look like the credible expert.
#3: Interviews With Experts!
So maybe you're not an expert on everything that your target market wants to learn. No worries, because there's always someone out there who is.
And the greatest part is that these people are usually ecstatic to get the free publicity that they can get from your interview.
Wave an audience in front of some people and it's like bees to honey, and that's a total triple win. For your interviewee, your audience, and YOU.
One last important thought on this one.
Ever heard the phrase "Guilty by association?"
Well it works for credibility as well. When your audience sees you hanging out with (even if it's virtually) someone they see as an expert, YOUR stock immediately goes up. You earn some major street cred that will build your leads list, your sales numbers, and then your bank account!
#4: Product Launches and Special Promos!
You are selling stuff aren't you? It's a pretty big deal since you probably want to earn some dough. 😉
If you're launching a product, there's literally no faster way to gain an immediately engaged audience than using Facebook Live.
Between the live event itself, and the playback, you can grab up some nice initial sales numbers.
Don't have your own product to promote? No worries, it can work just as good if you're promoting an affiliate product!
#5: Success Stories!
If there's one thing that people love, it's a good success story. The great thing, it doesn't even have to be yours!
If you're a network marketer lean forward now…
In the network marketing industry, you're constantly told to borrow stories if you're not yet successful yourself. Facebook LIVE can be used for exactly that.
Hear about an upline member who just shattered a new level? Grab em, and ask them to talk about their success story!
Have a downline member who just grabbed up their first lead? Grab em up! Get em on to talk about it.
It's inspiring to your prospects, and it makes YOU look great to both your upline and downline members!
(Starting to think I should have charged for that one!)
Alrighty, you're off and running! Those are some ideas right there you can bank on as soon as TODAY! Give it a shot! FB LIVE is FREE!
If you get value from this post, leave me a comment below and feel free to share.
You rock,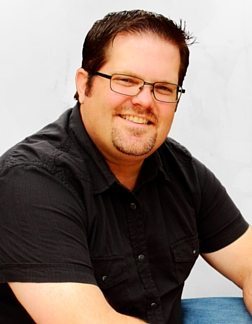 Mark Harbert
PS: Want To Work With Me Directly? The Best Way Is To Click Here and Get Started!