Being a fairly new network marketing company, you are probably doing your research on Furchange and trying to see if this company would be a good fit for what you want to accomplish. This FurChange review will help to inform you about this company and the potential of it as a home-based business.
You either fall into one of two categories. You are either an existing distributor of FurChange that is looking for ways to help you build your business and get more leads, or you have not joined yet and are looking for information to determine if the company is a legitimate opportunity or not.
Either way, congratulations for doing your due diligence on this company as not many do before signing on the dotted line. So let's dig in…

FurChange – The Company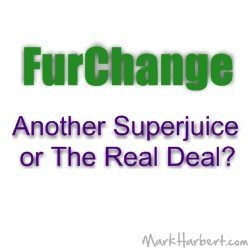 FurChange, America is a company with a definite purpose and direction. According to Bai Feng and his management team, this company's core value is "Character, Speed, and Freedom". The company wants to help people to be able to reach their full potential in the areas of finance, health and personal freedom.
Bai Feng has put forth three challenging development goals for FurChange such as to open officially in 30 companies in one year's time, to expand the business in every major country in the world in three years time, and to become the fastest-growing leader in the global direct selling industry.
FurChange is a company that is intended to meet the needs of ordinary people. Being a home-based business this company will give equal opportunity to everyone who participates, giving people the confidence of being part of a sustainable company and a great compensation plan with growing rewards.
FurChange – The Products
FurChange has worked together with top nutritional scientists in order to unlock nature's wellness secrets and offer you these products. Oracai is a great superfruit juice packed full of antioxidants and essential omega fatty acids and will give you the energy boost you need a natural way.
It's bottles are specially designed in order to preserve and protect the natural ingredients. Restada is a natural, tasty drink that helps you to relax and sleep well. It naturally helps to improve your sleep cycles and will leave you refreshed and non-drowsy in the mornings.
Restores +AD is a great dietary supplement that gives people the necessary amino acids, vitamins and minerals. It will help support the proper chemical balance within the brain.
Caucasicum + a dietary supplement which provides pro-biotic and Caucasicum Ungern 50% extract with micro-complexes. It's one special ingredient is Kefir Caucasium that has a blend of nine species of good bacteria.
iM3 is a super blend of three of the most potent mushrooms that are used in Asian medicine. This product contains reishi, shiitake and maitake mushrooms as well as American Ginseng and Beta 1.3 Glucan. It will help the body maintain its balance.
FurChange – The Compensation Plan
FurChange America has a great binary compensation plan. To become part of the company and be an Independent Business Owner (IBO) you must purchase a FurChange America Starter Kit. Its compensation plan is based on the sale of the company's products.
To make sure that the products remain at a competitive price at the retail level and to be sure that there is a profitable wholesale to retail margin for their IBO base a value which is called Bonus Volume or BV has been assigned to each product. Thus the compensation program has been based on the accumulation of these values.
FurChange America has given each of their products the maximum value possible in order to create the ideal balance between retail profits and commissions earned by each IBO. Personal Business Volume (PBV) counts as being the overall amount of BV which is credited to the IBO from the personal business that he or she has generated. The commission is paid weekly.
FurChange – The Opportunity And Marketing It Successfully
Being a new company has tremendous benefits like the ability to get in on the ground floor can be extremely lucrative and exciting. This company seems to have all the right things in place to be a successful company for years ahead.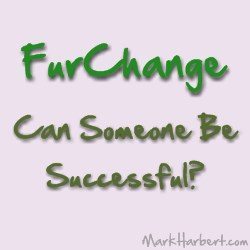 Even though FurChange is not a scam, and it is a legitimate network marketing company most will not succeed in this opportunity because they will lack the important skill of marketing.
The network marketing industry is full of people who are marketing products and services when they have no clue how to market. This is a major disconnect when trying to build a successful home-based business.
Even with a great company as FurChange seems to be, you will not succeed without mastering the art of lead generation. Leads are the lifeblood of any brick and mortar business, and any network marketing business as well.
Without a minimum of 15-20 leads per day coming into your list, you will have a hard time succeeding in FurChange on any level. Part of the reason is because you must have influence to be able to bring in huge groups of people and most don't start out with that type of influence.
Leads are the sole thing that determine whether your business will succeed or fail. You must begin the steps now to master the skill of lead generation if you are going to succeed in FurChange.