There is a good chance you are here because you are actively searching for information on how to build your Gano Excel business.
The other possibility is that you are not yet a distributor and you are looking into whether this company is a proper fit for you. Either way you will find this article to be very informative and help you in your quest to success.
Lets go over this company and help you to understand what Gano Excel is all about before we get into the real meat and potatoes of how to be successful in this opportunity.
Gano Excel – The Company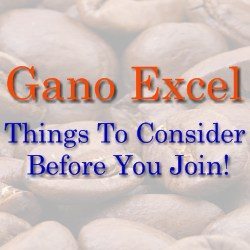 Gano Excel is a multilevel marketing company that promotes health and wealth. The company promotes health products and at the same time provide them with a continuous and immediate income stream though strategic marketing. Gano Excel is all over the world, with distributors in over a hundred different countries around the globe.
The company believes that developing a successful business starts with a collaboration of leaders. This success cannot only be experienced by the company alone but as well as the employees and the community in which it operates.
With the vision of being the premier company in the industry of health and wellness, Gano Excel only promotes products that are proven to be the best and are of high quality which provides the body with optimum nutritional wellness.
Gano Excel – The Products
Gano Excel has products with the main ingredient being from the plant Ganoderma lucidium. The plant is what many people, especially those from the earlier times, consider as the 'King of Herbs'. The products include healthy supplements, household products, skin care products and nutritional beverages.
The following are the supplements offered by Gano Excel:
Ganoderma – increase the body's natural defense
Excellium – contains a wide variety of necessary vitamins and minerals from the ycelium of the Ganoderma plant
Gano Garcinia – combied Ganoderma plant with the fruit Garcinia to enhance the control of body weight
Other supplements include Sakanno, Codyceps, and Royal Excellium
The following are the beverages offered by Gano Excel:
GanoCafe 3-in-1 – coffee with an extract of Ganoderma plant
Gano Schokolade – energy drink containing the mixture of high quality cocoa, skim milk and the Ganoderma plant extract
Other beverages include Ganocafe Mocha, Ganocafe Classic, Ganotea o' leaf and many more others.
The following are the skin care products offered by Gano Excel:
Gano Soap – soap with an extract of the Ganoderma plant helps cleans, beautify and moisturize the body
Gano Transparent Soap – helps whitens the skin with the help of the Ganoderma plant extract, papaya and aloe vera
Gano Fresh – a Ganoderma plant extract toothpaste that helps in making the mouth, gums and teeth refreshed and clean.
I can say with all certainty that Gano Excel has great products as I have tasted them first hand and the beverages are fantastic.
[media id=8 width=600 height=360]
Gano Excel – The Compensation Plan
With the vibrant growth of direct selling industry, the immediate and residual income in Gano Excel is excellent. Moreover, by using network marketing as its business model, the members would not only benefit with continually increasing amount of income but also with a better and flexible time schedule for their lives.
As a marketing consultant/distributor, you work on your own time because you are the actual business owner. The company will always continue to provide you with full support through tools, seminars and trainings as part of their commitment to their distributors.
By having time to create the lifestyle you want together with family and friends and while making money effortlessly through this great compensation plan, Gano Excel can indeed be your way to financial freedom.
Gano Excel – Marketing This Opportunity and Actually Turning A Profit
While this company is backed by a worldwide infrastructure and is clearly here for the long-term, just being in Gano Excel will not ensure your success even if you are passionate about healthy coffee!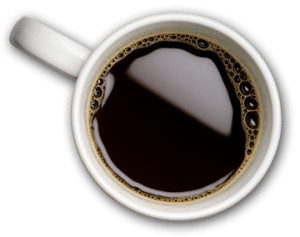 As a matter of fact, the statistics say that over 97% of all people who come into this industry fail in their business. So why is this?
Well I can assure you, it is not because network marketing or direct sales doesn't work, quite the contrary as this industry has produced millionaire after millionaire and has investment tycoons from all walks looking to invest in this business model.
The truth is most fail really because of only two simple reasons. One reason most fail in this industry is because of mindset.
To many people lack the skills it takes to market effectively and do it in a way that will constantly bring in sales and distributors. This is because they come in and do not treat their business like a business.
This is a real business that takes time and effort to master the basics of business to be successful.
However, the number one reason overall for failure in this industry in the inability by distributors to generate leads for their business consistently.
Ultimately it is not their fault, as most distributors just follow what their upline instructs them to do. The problem is, when you have gone through your warm market, where do you go next?
How do you get over the lack of leads for your business? This is a question that has stumped networkers for years, and now with the use of the internet in the last few years, this never has to be a problem ever again.
You literally have an endless amount of leads to connect with on a daily basis, but you just need to get the training necessary to generate upwards of 10-20 targeted leads everyday in your business. Do you think your business would change if you have that many leads coming in daily?
What is the next step in your Gano Excel Business?