| | | |
| --- | --- | --- |
| | Ready To Start Converting More of Your Leads Into a Reliable Income?... | |
Six-Figure Internet Network Marketer Reveals His

Top 5 Highly-Effective (Yet Simple) Strategies to Consistently Convert Leads Into Team Members

... Buyers of Your Products... and An Audience Who Will Hang On Your Every Word Over and Over Again…
They say "The money is in the list"... but they couldn't be more wrong!
Read on to find out what to do starting TODAY…
Dear Fellow Internet Marketer,
There's a good chance that you're feeling quite frustrated today. You've done the work to start sucking in leads like you were supposed to...but those leads aren't translating into sign-ups or buyers of your products.
Does Any of This Sound Familiar?...
You've got a list of leads that you're emailing like you were told to – but your open rates, click thru and sales conversions are dismal and embarrassing…
You're getting frustrated feeling like you're not making a dent in the industry. Nobody knows who you are…or worse…cares…
You keep hearing the stories of people recruiting 10, 15, even 20 people per month into their business…and you'd be happy with just ONE. Sheesh!
You're disappointed and stressed,and you're feeling like if something doesn't change soon…you might quit!…
First of all...don't ever quit.
The solution to your problem is nowhere near as far away as you're thinking it is.
The truth is... it's really not even your fault. There's so much conflicting information on how to make a mark in this industry…
So many shiny objects being heaved in your direction every single day (largely by other marketers that deserve to be ignored)...
And when you're stressed because things aren't working, and your friends and family are looking at you cross-eyed because you talked about all of these leads you were finally pulling in, but nothing's coming of it…
Things get stressful. And that stress and disappointment almost always causes you to do even more of the wrong stuff.
Now It's Time To Relax… Because You're About 5-Minutes Away from Knowing

Exactly What You Should Be Doing

Instead…
But first…
Why should you believe me? Who the heck is this Mark Harbert guy?
I Was Just Like You…
The truth is that it wasn't that long ago I was making all of the same mistakes that you're making. Heck it wasn't long ago that I didn't even have a list. No leads coming in. Nobody to join my opportunity or buy my products.
I got through THAT in a huge way. I've now single-handedly sucked in over 25,000+ highly targeted leads in the last 2 ½ years alone. Over the next year I'll most... certainly blow that number out of the water.
But it doesn't matter how many leads you're sucking in if none of them are joining your business or buying your products or services does it?
Leads are essential to your business...but they don't mean jack squat if you're not converting them into sign-ups, and customers. If they're not translating into an income...you may as well not even have them coming in at all.
In the beginning I burnt my subscriber and leads lists to where they weren't producing anything at all for me.
My open rates were embarrassing. My click-thru rates were even worse.
I was a machine at bringing people in...but getting them to want anything that I had was like pulling teeth.
It was like a smack in the face. But it was a highly valuable lesson in my business that I'll never regret. In fact...though it frankly sucked...it was the MOST IMPORTANT LESSON I EVER LEARNED...
I discovered EXACTLY what the most CRUCIAL aspect of the home-business industry is...
Want to know what it is?...
It's simple. Almost too simple in fact.
It's VALUE.
I know. I told you it was simple.
Yet here's the problem that I know you're facing right now.
You don't understand what value really is. If you did you would have ditched this letter at the headline. 😉
And...you don't fully understand how and where to give value where it's the most effective for producing results (income) for YOUR business...
Read those last two lines above again and again. Because the fact is...if those two lines weren't completely true... your business would be successful already.
But I promise you that once you fully understand those two statements… success will start flying at you faster than you can ever imagine.
What If I Showed You 5 Proven Methods for Converting Leads So That You Could Actually Cut Your Lead Flow In Half If You Wanted... and STILL Double -- Even Triple -- Your Profits and Income?...
When you get this right...you become a massive force in the industry.
You can relax and not obsess about your lead flow as much.
You can compete with people pulling in triple the lead flow as you... and still out-earn them. Still grow a bigger downline...and sell more products.
However...when you start pouring all of the right kind of value, into all of the right places…your lead flow actually increases! People flock to you like never before. It's an amazing thing...and it can only happen when you start doing things right.
I'm going to show you how to exactly how to do that right now…
There is no B.S...and absolutely NO FLUFF in this recorded training that reveals everything I've come to know to get leads from your "leads list"...to your downline... or onto your "buyer's list". Often times...BOTH!
This is all the exact information that I wish I had when I started.
It's also the same methods I've followed to go from struggling in this business for almost a decade...to earn six-figures for each of the past 2 years.
I Reveal Exactly How and Where You Should Be Delivering Value So That People Follow You To the Ends of the Earth…
Here's what you'll learn during this 111 minutes of pure training…
Why VALUE is the single most important word and element that MUST be a constant running theme through your entire business. Doing this right will allow you to leap-frog straight to the front of the line in each one of your prospect's minds…and STAY there…
How to send out an email message, and know without a shadow of a doubt that you're going to make money. I'll show you how I do this at will…and how to make your leads happy to hear about what you're showing them…
The secret to create such a following with your leads…they reply in droves whenever you ask them…and even send you emails asking for MORE of what you've got.
How to climb to the top of the leader boards for any opportunity or affiliate program you want. I'll show you what I did to become the #6 affiliate out of 90,000 affiliates. This gives you major confidence and posture…
Why you MUST have a personal blog (no matter what anyone says) and exactly how to turn your blog into an income generating phenomenon…
The one sentence that you'll want to etch into your mind FOREVER. It should be the driving force behind ALL of your content that you create from this day forward. (If you get this – you'll see your business change so drastically…your head will spin!)…
The #1 thing that you must know about your prospects and why knowing it – and acting on it – is like opening up the valves full blast on the income faucet…
How to structure your "about me" page on your blog so that it works for you tirelessly to build massive trust, and massive attraction to YOU and your story. This will go a long way into creating major FANS for the brand of YOU!!…
4 types of content that suck people in like magnets. Most people get stuck not knowing what type of content to create…or HOW often. When you begin releasing this type of content your trust stock surges through the roof. This let's you create a cult like following that you can't turn off even if you want to…
Why videos are absolutely MUCH easier to create than you think. Discover how you can pump out eyeball gripping content so prolifically that your competitors will think you're somehow cheating…
Where you may be hiding a leads list from yourself…in plain site. Most people don't think they have a list simply because they don't have a list of subscribers. This might be the one AH HA moment that changes the momentum of your business forever! (There's a 99% chance that YOU are sitting on this same pot of gold and don't even know it)…
The sentence that changed my life and my business forever. This is the sentence that you need to duck tape to your computer screen, and read it every single day. Once you get this…your business can go nowhere but UP!!…
The greatest GIFT that you can give to your prospects is your ___________. Once you know the word that fills in that blank, you'll also know exactly what people will ALWAYS pay a premium for. If you want top dollar…this is the way to get it…
The 2 books that are MUST reads. Even if you have read these books, it's time to read them again. These books encompass everything that it takes to be successful online…or anywhere for that matter….
The easiest and fastest way to get MAJOR LEVERAGE and build automatic and lighting fast rapport with many people at once. If you're guessing video, you're wrong. Close but wrong. This may be the one thing that works even better 😉 …
And much more!…
This Is Actually More Than Just Training On How to Convert Leads...
Lead Conversion Mastery Is For YOU Whether...
You're generating 25 to 50 leads a day...
You're generating just 1 lead a day...
Even if you're generating 1 lead a week...
Actually...even if you're not even generating ANY leads at all yet...
You Will Benefit Regardless of Your Current Lead Flow!!...
That's right. The information in this training can actually HELP you generate leads.
What you'll discover is that once you begin to add your valuable content onto the internet the way I show you...you become a magnet for those that need your content.
In turn...just like converting leads to recruits and sales...you'll be able to easily convert prospects into leads...
And then you're off to the races. Your entire business goes into perpetual forward motion.
What's the Catch? All of This Must Cost an Arm and a Leg?...
I know as you're reading about all that will be revealed in this webinar... and you're thinking that I'm about to bang you over the head with the price sledge hammer…
That you may have to sell most of your belongings and give blood just to be able to invest in this Webinar.
Let's break down what you're getting here…
How to Create an Effective Blog
... that brings in buyers 24/7 that makes you money on auto-pilot
( $127 Value)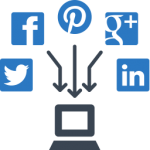 Highly-Effective Video Marketing Strategies
... on the cheap and easy that attracts and converts leads like crazy... (by the way...I co-created one of the industry's staple video marketing courses that's had numerous six-figure success stories)...
($127 Value)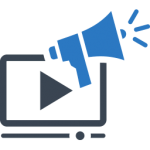 Secrets to Email Marketing
... that make your list absolutely LOVE YOU ($97 Value)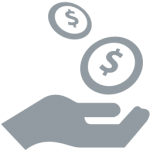 A Mini-Course on High-Conversion Webinars
... that build massive rapport and will nearly force people to buy your products!... ($97 Value)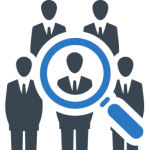 The Conversion Cycle
... and all it's moving parts explained... ($97 Value)

There's many more secrets that I drop inside this Webinar during Q&A section alone that could mean a huge explosion in income for you.
So with everything you're getting, you can see this is worth at least $545.
Don't worry...YOU are NOT going to pay anything near that amount today!...
Oh Wait...That's Not All You Get!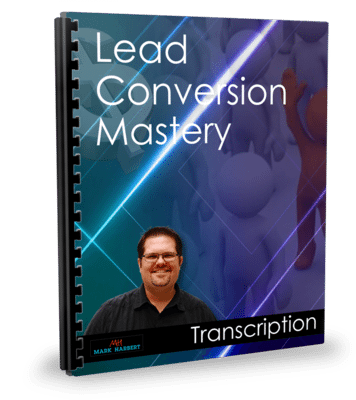 BONUS #1: Lead Conversion Mastery Transcript ($97 Value)
If you're a visual person...where things sink in better when you read them, rather than hear them...then you'll love the fact that I'm giving you the full transcript as well.
You can highlight areas that really sink in. Make notes in the side columns. Draw pictures to help you remember.
It's yours to do what you want with so that you can refer to it whenever you want!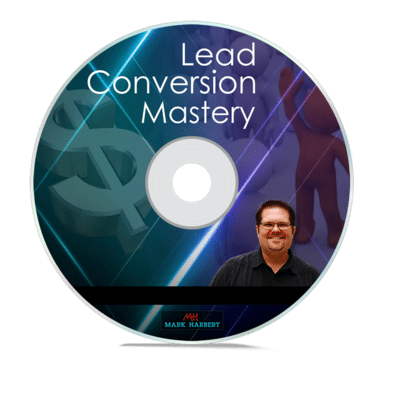 BONUS #2: Lead Conversion Mastery MP3 Audio ($97 Value)
This was an amazing Webinar. While I believe you should take the time and watch this Webinar over and over...
You should also listen to it more than once to truly soak up everything into your mind.
Sitting in front of your computer isn't always ideal. Therefore I wanted you to be able to listen to this  during the times when you can't just sit still...
Listen in your car (make use of that 9 to 5 hustle time so that you don't have to do the hustle much longer)...
Listen while you clean the house (even better than whistling while you work ;)...
Listen while you workout (transform your body and your mind at the same time)
You get the audio version FREE with your purchase!! But that's not all...
I want you to be able to take this info starting TODAY and run with it.
To start creating major value in all the right places, so that you can watch your business start to BOOM! just like I was able to over the last couple of years.
Again...while $545 would still be a bargain when you think of the return on investment, YOU pay much less.
I've been told I should price this at $197... but again...I want YOU to start seeing fast results.
So when you invest in yourself, and your business TODAY…
This is YOUR chance to take your business to not just the NEXT LEVEL...but to skyrocket your business to levels you've probably never even yet considered...and FAST!
Once you start putting all that I'm revealing into practice...your conversions will SKYROCKET…
And as a happy by-product...your leads will begin to organically grow by leaps and bounds. Because word gets around fast when someone has a ton to offer to those in need of it.
You'll know exactly how to be that person…
Learn step-by-step how to use the Conversion Cycle...letting each step make you more and more appealing, influential...and LOVED at every turn.
Build the lifestyle that you've dreamed of...and have fun doing it!
What Others Are Saying About This Information…
30 Day 100% Money Back Guarantee!
If by some crazy chance you invest in "Lead Conversion Mastery", and you don't absolutely love it, I'll gladly refund your entire investment within 30 days of purchase. No hard feelings what-so-ever. We will part as friends. But I know you're absolutely gonna love this recording plus all the bonuses.
Why can I offer such a guarantee? Because I know that these methods are proven and effective. They have worked over and over again for myself and my students. I know that if you follow what I teach in this recording…it will work for you.
Thanks for taking the time to learn more about "Lead Conversion Mastery". I know that once you start putting these methods into use...you will be ecstatic over the results.
To Your Success,
Mark Harbert
P.S. What if you don't invest in "Lead Conversion Mastery"? Will it really matter? Not if you don't mind struggling the way that you are...or worse...to a point where it just becomes more trouble than it's worth. A year from now do you want to still be struggling?
However investing in this TODAY for less than you'd spend on dinner for two at a diner, drive-in, or dive...will very likely see your business double, perhaps even triple in both income and lifestyle in the next 6 months...much less a year.
I know EXACTLY how to get your leads to beg to join your business, and buy your products. And in just an hour and half of your time...you could know the exact same things.
P.P.S. The fact that you're still reading this tells us both that you need it. I thoroughly believe that this WILL change your business for the better.