Yesterday I had a great time interviewing my buddy and top recruiting madman Terry Gremaux.
Its been fun to watch Terry over the last 1.5 years and see his growth as an entrepreneur.
I was able to nail him down for a few minutes and get his take on some really important topics that will help you make some serious gains in your business if you practice them.
REGISTER FOR THE UPCOMING WEBINAR WITH TERRY HERE
GET ACCESS TO YOUR FREE RECRUITING GUIDES HERE
If you enjoyed this interview and you know some of your friends that can benefit, feel free to share.
You rock,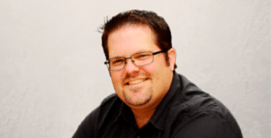 Mark Harbert
PS: There are still some open spots in my YouTube marketing beta program. Week one is in the book and the recording is immediately available right now when you sign up. To get registered Click Here