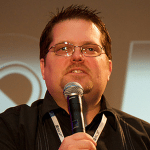 Hi my name is Mark Harbert, and you're here looking into the network marketing health and wellness company TriVita. In this TriVita review we will look at many aspects of this company, and give you the keys to making a decision on how to move forward whether you're an existing distributer or just looking at the company for the first time.
These days, it is becoming quite easy to fall into the trap of living a lethargic lifestyle. It is quite ironic because with a fast-paced society brings about a people who are living less-than-healthy lives. Don't you wish there was some way to break out of this lifestyle?
With many vitamins and supplements out on the market nowadays, it is hard to find one that would guarantee the best results for you. Research is essential when looking for the best brand for you. Word of mouth works just as well, because you know that you are getting trusty testimonials from those who have tried the brand themselves.
If you are looking for a company that would not only provide you with safe and effective health and wellness products, but would also offer you a lucrative source of income through their business opprotunity, you might want to consider TriVita.
But what is TriVita? Sit back, and read on.
TriVita – More than Just an Ordinary Health Company
So, what exactly is TriVita? What sets it apart from all the other networking companies out there? According to CEO and founder, Michael Ellison, TriVita is, "more than just a company; it is a community of health seekers."
The company has been in business since 1999, and has its headquarters located in Scottsdale, Arizona. Since its launching, the company has taken it upon themselves to promote the overall importance of "greater wellness."
What exactly is "greater wellness"? TriVita believes that there is more to wellness than just one's physical health. For greater wellness to be achieved, TriVita believes that there must be financial wellness. This is in line with the company's two-fold mission, which is to help individuals "experience greater overall wellness", and secondly to give "people the opportunity to create wealth for their life purposes." At TriVita, they have especially designed their mission into helping their representatives live better lives.
In order to help individuals achieve greater wellness, TriVita offers these three kinds of support:
The right information- Trivita prides itself in offering individuals the most sophisticated of interactive tools when looking for information on their products. These would include written articles, audio talks, and even wellness stories from satisfied customers.
The right products- TriVita is a company who takes special care to ensure that their products are only of the best quality. They have invested heavily on scientific research, and the end results are safe and effective products. Customer satisfaction is of utmost priority, so you can be assured of that.
The right opportunity- TriVita is more than just a health and wellness company, it offers individuals a very promising opportunity to achieve financial independence in order to achieve their life goals and purposes.
The company also believes in giving back to those who are less fortunate, as this would really make a difference in changing people's lives. Through the company's non-profit organization, House of Giving, the company, its employees, and members can give to communities everywhere around the world. Since its launching in 2001, House of Giving has contributed to life-changing projects, such as: providing clean water for poor areas around the world, feeding program in Africa, offering support for victims of domestic violence, and even flood relief for countries such as Haiti and Australia.

TriVita Products- Getting to Know the Product Line
Now that you have been given an overview on the company, it is time to talk about products and TriVita supplements. Primarily, TriVita is a health supplements company. What exactly makes their products unique from all the competition out there?
TriVita offers an extensive line of health products, as well as vitamins and supplements for one's daily health. They are a company who take greater wellness quite seriously, and they are dedicated in offering only the best quality and customer satisfaction is of extreme importance.
What makes TriVita's products unique is that the effectiveness of the products are backed and validated by many years of dedicated scientific studies. The company also claims to use only the most "bio-available ingredients".
One of the company's most popular and successful products is TriVita Nopalea, a health drink that is derived from the Nopal cactus fruit. According to the company's website, "the Nopa fruit has anti-inflammatory and anti-oxidant properties." Furthermore, the company claims that "the Nopal fruit contains a particularly potent anti-oxidant known as betalains, which is quite rare and lacking in most people's diets."
This product claims to be beneficial for those who are suffering from joint pain, arthritis in particular. It is said to improve joint health, reduce inflammation, and ultimately protect the health of the cells of the body.
[youtube]http://www.youtube.com/watch?v=_Spr6MvVbJg[/youtube]
Click Here For a FREE Presentation On Getting More Leads For Your Home Business
TriVita Review – Attractive Compensation Plan Awaits
Once you have done your homework, and have done sufficient research on the company, it is time to join up. Signing up with TriVita and becoming an Affiliate Member is only the first step on the road to success.
Start-up is not only easy, but affordable as well. The company makes it a point to make the entire sign-up process to be as easy as possible. They offer their affiliate members webinars, and training.
The compensation packages are also quite attractive, boasting up to 70% sale bonuses. If used correctly, affiliate members can very well take advantage of TriVita's Cooperative Marketing. This means that you now have a powerful business model on your hands that you could use to generate an infinite source of earnings.
TriVita is confident that their members can make a success out of themselves as the health and wellness industry is always in demand, and that their products are of high-caliber quality, and they continue to get better as time goes by.
This is not a get-rich-quick scheme, or some TriVita scam just so you know. Your success would always depend on your efforts, and your desire to get ahead. How far can you go with TriVita? The answer to that question lies in your hands. Remember that opportunities for the better come only once in a lifetime, it is important that you step up to the plate and grab it before it is gone.
TriVita Reviews Leave Out What You Need To Be Successful
As you can see, TriVita is a great company, and the products clearly have the potential to really get consumed and bought by many people. The business opportunity is clearly legitimate, and exciting for anybody that can get behind the company.
Here is where most TriVita reviews fall short. While this opportunity might be great, has all the elements of a strong company, and can compete in the marketplace with the products, you wont get anywhere without consistent lead flow in your business.
Leads are the lifeblood of any network marketing business. Without them, you are a ship lost at sea without a paddle. The internet is the most powerful tool on the planet to build any network marketing business, you just need to know how to leverage it properly.
The main problem with most people, is they don't know where to start to generate leads online. Well the good news for you is that I have a solution for you…
Click Here To See The Exact Blueprint I Use To Generate My Own Exclusive Leads Online, and How I Went From Being A Broke Laid Off Corporate Salesman, To A Full Time Husband and Father Living The Life of My Dreams And How You Can Too In Your TriVita Business!