If you have followed me for any length of time, you know I love video marketing.
It has been the primary way I communicate my message online to the masses because it simply works each and every time I have ever put it into action.
Many years ago when I got started online in late 2008, I knew that video was going to be the dominant player in the years to come so I started to do it early.
Over the years I have realized a few simple things that people should understand when it comes to video that will help them in a huge way if they get it right the first time.

Tip #1: Don't Try To Be Something You're Not!
So many people try to be something they are not when it comes to creating videos.
The reason I know this is because I was always trying to be something I wasn't when I got started. This caused me to not really have the impact I was looking for with my little audience at the time.
Many fall into the trap where as soon as the video comes on they think they need to be Mr. Salesman or Miss Saleswoman.
People love real people. They love transparency. Be that person they want to follow and let your own personality shine through on your videos.
Tip #2: Start Doing Facebook LIVE Videos For 30 Days Straight
This is an amazing way to jump-start your business online. Facebook LIVE in my opinion is a great option because many people are on Facebook.
Don't overthink what to share, just get on and share what you are learning. This is kind of a "Trial by fire" approach because when you do a Facebook LIVE you can't focus on being scripted.
I did something similar to this when I wanted to get really good on the phone I decided to purchase some leads from a lead vendor. The leads were horrible but I got really good on the phone learning how to work with people.
Live videos are really a great way to build up your ability to speak with confidence and roll off the cuff. Some of my greatest videos are not scripted at all, they are just me sharing what I learn with others.
Many people are unsure of what to talk about when they get on videos but you actually know more about your topic than you think you do.
Tip #3: Speak To One Person When Doing Videos
When you do a video remember, it's one person at a time that is watching. You are not speaking to a crowd of people.
While many people may actually watch your video, you want it to speak to just one person.
The reason is, that when you share good content and you speak to just one person, they feel like you are talking to them directly.
This will take up your response rate in a dramatic way. When people feel you are speaking to their pain and providing the solutions they are seeking, you are now the expert.
Resources For Video Marketing
✅ Rev Transcription Service - Learn More Here
I use this service all the time when I need a video or audio transcribed. It's extremely inexpensive and they are super quick. Great service especially if you want to repurpose your content to be used on other platforms.
✅ TubeBuddy – Learn More Here
I LOVE this tool for finding great keywords and tags for my YouTube videos and so much more. If you really want to have the edge when doing YouTube I highly recommend using this browser extension.
✅ Ecamm Live Broadcasting Software - Learn More Here
If you want to enrich your LIVE videos experience, this tool is AMAZING. Perfect for high production-looking lives and super simple to use and allows you to broadcast to multiple locations at the same time.
Do you have some more video marketing tips that have helped you when creating videos? Leave me a comment below and let me know.
You rock,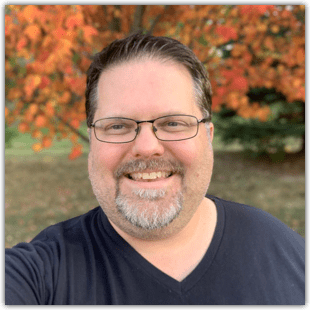 PS: Want to work directly with me? Click Here