| | | |
| --- | --- | --- |
| | Ready To Get More Traffic, Leads, and Sales For Your Home Business? | |
"Laid-Off Corporate Sales Guy Stumbles Upon a 

Stupid-Simple Strategy for Raking In 43+ Laser-Targeted Leads

Every Single Day...Building Himself a Six-Figure Business...And Pulling His Family from Near Poverty to the Life of Their Dreams In
Only 8 Short Months

...
---
Get Instant Access Even If Its 2am.... Guaranteed!
---
If you've avoided video marketing because it looks too difficult or intimidating... don't dare try another lead generation method until you read this entire page... Because your about to discover how to use the power of video to get your prospects nearly begging to work with or buy from you...almost as if you're a celebrity being hounded by the paparazzi...)
From The Desk of Mark Harbert
Hi there,
My name is Mark Harbert (yes...that handsome dude you see in the picture to the left 😉 and I am super pumped that you made it to this page.
BUT can I ask you a few quick questions...
Do you ever get lost and spaced out watching videos on YouTube?
You know...where you look up and 2 freakin hours have gone by... and you don't know where the heck the time went?
Or have you gone to Google, to get some useful information...and noticed that you ended up watching a video over at YouTube to get your answer?
Me too (on both!).
This just means that YOU are one of the 1 BILLION (yes Billion) people that end up on YouTube each and every single month...and well...wasting time.
In the Next Few Minutes I'm Going to Show YOU How to Go from Wasting Time Watching Videos on YouTube... to CREATE Life Changing INCOME on YouTube...
I would go to Google and YouTube to learn how to get more leads for my network marketing business...
And didn't realize that the entire time... the answer to my lead generation struggle was staring me right in the face.
More on that in a minute...
It really wasn't very long ago that I was struggling (big time)...
I was trying everything under the sun to get people to talk to about my business.
It started with all of the usual "offline" methods that everyone usually starts out with. Probably just like you...
I'd corner friends and family every chance I got... and tell them about this great business opportunity that I was involved with. And all the reasons they should be involved too.
Then once I burned that out – and they got tired of me – I was forced to move on to the people that I didn't know.
People at malls, gas stations. You name it.
That got old very fast.
The rejection was killing me. These people weren't at all interested in my business. They had no care what-so-ever, and never even gave a hint that they did in the first place.
I was harassing them.
Worse yet...I was losing friends AND I was failing in my business at the same time.
And Just When I Thought Things Couldn't Get Any Worse...
I really got smashed with a curve ball.
I was doing network marketing on the side. My "real job" was as a corporate salesman.
It's what was paying the bills, and feeding my family.
Well...the company I was working for decided they didn't need my services anymore...and so I was left with...
No income…
Crushing debt…
No savings…
Looming foreclosure…
And a side network marketing business that was costing way more than I was making.
So I had to do something quick...
Of course as you know...the natural shift is to go online, and find people who are interested in your business.
After all, there are billions of people online, should be like shooting fish in a barrel right?
Yeah...that's what I thought too.....
Turns out that finding people online who are interested in your business opportunity isn't as easy as some will have you believe.
In fact if you're not doing it right...it's damn near impossible!
I thought "right" meant writing articles, and spreading them all over the internet.
Turns out that article marketing is pretty much a HUGE pain in the YOU KNOW WHAT! If you've ever tried article and content marketing did you ever notice that...
Creating content to spread all over the web isn't all that easy: keyword research, submissions, distribution sites, ugh!…And that's if you know how to write a persuasive article!!…
Getting someone to write for you, submit your content, and backlink it so that it ranks costs a pretty penny…if you're being consistent enough for it to count…
Waiting for that content to rank…even with backlinks…can be like watching grass grow…And that's if they rank at all!…
Plus you're ALWAYS at the mercy of the article sites to stay in the good graces of Google (which means you're at every other user of that article site's mercy as well)…
As a guy who was broke on an extremely tight budget, and needing to see results fast so I could feed my family... that was an awful lot of work. And a awful lot of no control over your future.
Plus even when I did get readers, very few click my links and went to my site to become a lead.
As you can see, if you're having problems getting leads for your business, it's really not YOUR fault. These methods are flawed...not to mention long, boring, and tedious...
Have you gone through any of this?...
You waste hours on end trying to get leads with long burnt out methods that take forever to produce any results (if they produce any at all?)…
You feel like a loser. Almost stupid sometimes for even trying to create success in this industry?…
Your friends and family are talking about you behind your back…and even some of them (the more obnoxious ones) right to your face?
I know how you feel, because I went through the exact same things when I was first starting out!!...
It sucked!...
But TODAY Is a Brand Spankin New Day...
Here's the story...
My next attempt at lead generation was blogging.
At least I figured...this way I owned the content. But all the other same problems applied.
It was getting harder and harder to rank a darned blog post because of Google's finicky rules... and all of the stiff competition.
Until...
One day...I decided to slap a video up on my blog post (I actually was being lazy and just didn't feel like writing the article.)
It was a simple video with me reviewing a company.
BOOM!!
My first page 1 ranking. It was lightning fast. Like within a couple of days instead of weeks or months fast.
I thought it must have been a fluke, or that I'd chosen too simple of a keyword. So I went back to test with a more competitive keyword, and waddya know? Same thing!
Was I on to something? Could it be as simple as popping a video on a site?
But here's the other thing.
Those blog posts with video were getting

TONS more response and interaction

with my readers. People were finally leaving comments, and asking questions...
They were responding directly, and staying MUCH longer on my blog.
And MORE people were BUYING from those pages with videos than the one's without.
So it made me wonder...
Why is it that video holds so much POWER?
Here's what I realized...
First...duh...Google OWNS YouTube! They're like proud friggin parents. Of course Google is  going to ALWAYS rank YouTube videos higher, and faster on their search engines.
It's the same reason the coach's kid always gets to pitch.
The same reason that the boss's kid always has the better office than the executives who've been in the industry for decades.
Don't you hate that?
Well I did...until I figured out that YouTube was Google's bumbling little ball of joy...and you and I can use that to our advantage!
Second...We've been conditioned our entire lives to think of anyone on television as being either a celebrity, or having massive credibility.
Just watch the news. They bring out these people who are experts all the time right? What the heck makes them experts?
Well they must be. They're on TV. The people said they were. EXPERTS they are!
Video holds that same power for you.
VIDEO ALMOST AUTOMATICALLY TURNS YOU INTO AN EXPERT IN YOUR PROSPECT'S EYES...
Subconsciously...because of years and years of conditioning...
Simply because you're on a video, talking about a subject ... your prospects think of you in a celebrity way...
Plus...they believe that you're an expert on the subject you're talking about.
Those are two HUGE effects that lend themselves to each other in a happy little spiral that benefits you.
Your videos get ranked fast and high, so a ton of people see them!
And when they do...people watch. And when people watch they think you know what the heck you're talking about...even if you really don't. 😉
Which Is Why...a Broke Dude Who Was Jobless, and Not Very Successful in the Network Marketing Industry... Was Able to Create a Six-Figure Business in Just 8 Months...

But Don't Just Take MY Word for It...
Mark. Just wanted to let you know how simply amazing "Video Traffic Formula" is. It's the step-by-step course I've been waiting for. This thing is stupid-good! As a copywriter I know that the 3 elements that I MUST make sure is in everything I write... is: 1) Rapport (likability), 2) TRUST, and 3) credibility. There's no better and easiery way to do that online than with video. It's the ultimate shortcut. And you just give up the goods on how to get those videos directly in front of the right people. Can't say enough good things about this course.  No doubt that this is going to change my business forever!! You rock!!

Troy Boyd
I decided that since video held so much power...and that videos were ranking so fast and easy, I'd be a fool not to take complete advantage of this fact.
That's when I went into the lab.
I started creating videos, uploading them to YouTube and experimenting with ways that I could get specific keywords to rank high, and STAY ranked.
I ran into a few road blocks along the way of course...
Some videos would rank lightning fast...while some wouldn't rank at all.
Some got thousands of views, while some got virtually none.
Some would pull in tons of leads, while others didn't pull in anybody.
Yet...with tweaking and testing...I was eventually able to predict with near pin-point accuracy which videos would rank. I tweaked what I said in the videos so that nearly all of them had lead pulling mojo!...
The results were astounding.
I Pulled in 11,000+ Laser-Targeted Leads in My First 8 Months
With Video Marketing...
It changed my life!...
I was no longer the lovable loser that couldn't make things work.
I no longer had to look at my wife and daughter and feel the shame of not being able to provide for them like I knew...as a man...I was supposed to be providing.
I knew that there would never again be a Christmas like the last one...where I couldn't afford gifts for my daughter... and had to basically go to what's equivalent to a dollar store to at least give her something to open on Christmas morning...
Since then I've taught my video training strategy to thousands of people...
TONS of them have gone on to create their own dream lifestyles. It's amazing to watch.
Video is a must for any marketing strategy and you definitely want to learn how to do it the right way from a master. Mark Harbert is your go to guy. His training took me from not even being able to get in front of the camera to making videos daily and getting them ranked fast. Whatever Mark sells....I'm buying. That simple.

Robin Mack,

RobinMack.com
The Problem Was That the Last Course I Created Was Not Affordable for Everyone...and So I Had to Fix That Problem for Those Who Had the Drive – But Were In the Same Broke and Desperate Position I Was...
I had created a video marketing course with my business partner and best buddy Frank "The Bluesman" Marino...
But that course comes with a hefty price tag.
When I was starting out I could never have afforded that expense...when I desperately needed it the most.
You might know that feeling now.
You're watching your piles of bills grow.
You're having trouble just paying the rent, and putting food on the table.
You stress out over every penny you spend, so dropping a few hundred bucks on a course isn't feasible. It's impossible. And would be stealing food from your family's mouth.
I know that feeling all too well...
So I did something about it because I want to help as many people as I can who are going through the same things I was going through.
Get Instant Access Even If Its 2am.... Guaranteed!
Video Traffic Formula is going to show you how to quickly get into profit with YouTube and video marketing.
Even if you barely know how to use the mouse on your computer!...
It's going to give you a HUGE jump-start for dominating your competition...
In fact...I'm very confident that just one week from today YOU could be...
Raking in daily leads
Signing folks up into your primary opportunity
Selling products...
And creating an income you can quickly start relying on.
Using EXACTLY what's in "Video Traffic Formula"...I was able to go from struggling and embarrassingly broke...barely able to put food on the table for my wife and daughter (and I do mean barely)...
To bringing in 5 figures a month!!
No stone is left unturned. Everything you need to know is in here.
Here's what Video Traffic Formula is NOT...
It's NOT...Long and exhausting hours of typing out content, and content submission. (You'll simply film your video, upload it to YouTube, and watch it start ranking and pulling in leads lightning fast)…
It's NOT…Spending tons of money you probably don't have getting someone to write for you, submit your content, and backlink it so that it ranks (YOU can do everything yourself and do it faster than anyone else could do it)…
It's NOT…Waiting forever for content to rank…(your videos rank scary fast with my methods. Your head will spin when you see how quickly you're dominating for your keyword)…
It's NOT…Being at the mercy of outside sites to stay in the good graces of Google (Again…YouTube is Google's favorite child. They'll always outrank other sites for the same keywords, just like you'll always love YOUR kid more than the other kids on the playground ;)…
What's Inside Tube Video Traffic Formula That's Going to Turn Your Business Around??

It's Broken Down Into 6 Easy Modules...
Module 1: The 'Ninja Power' Module
The science (and art) behind video marketing on YouTube….and why it goes well beyond just slapping together a video, loading it, up, and hoping and praying something happens…You'll see why you're about to become a ninja lead generator…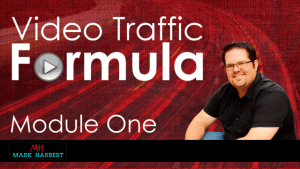 Module 2: The 'Make it or Break It' Keyword Research Module
Learn how to do keyword research like an absolute BADASS! Armed with this knowledge you'll be able to choose the exact keywords that people are searching for, and get highly targeted leads!…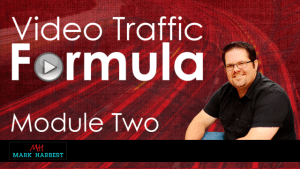 Module 3: The 'Zero to Hero' Video Creation Module
Discover how to create lead pulling videos even if you're brand spankin new and never even logged on to YouTube before. You'll learn exactly what to say, how to say it, and more importantly WHY you're saying it. No special tech skills or equipment required!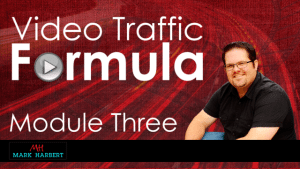 Module 4: The 'Lock and Load' On-Page Optimization Module
Module 5: The 'Rank and Stick Insurance Policy Module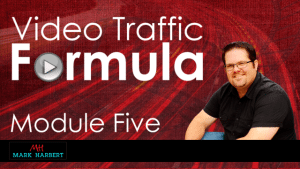 BONUS Module: The " Stay Ranked Forever" Secret Module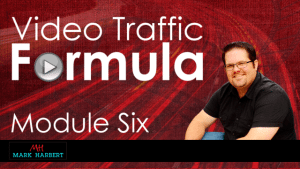 So What Sort of Investment Will You Have to Make In
"Video Traffic Formula"?
What's laid out for you in this course is EXACTLY what I used to take my business from absolute STRUGGLE...to five figures per month in only 8 months time.
It's what I still use to this day to consistently pull in 43+ leads each and everyday.
Each module in this course could easily be sold as a stand alone product...
In fact there are tons of products focused on Keyword Research, which don't even come near as thoroughly as I cover it in Module 2 and they sell for $97 alone.
Then in Modules 4 and 5 I cover the VITAL steps of video SEO optimization. I've seen entire courses sold on this subject that aren't nearly as powerful as the READY TO USE RIGHT NOW INFO that I give you. Those go for as much as $1997.
And the Bonus Module 6...where I teach you how to KEEP YOUR VIDEOS RANKED IN YOUTUBE AND GOOGLE for as long as you want...is easily worth $297 as a stand alone product.
So right there alone...this course is worth at LEAST $2391.
But you won't pay anything near that!
The fact is that I created a similar course with my business partner and great friend Frank Marino...which sells every single day for $297. Don't believe me?...You can see that by clicking here now!
You won't pay close to that either!!
Again...we've established that adding just some of the modules up... "Video Traffic Formula" is worth at LEAST $2391...
I've shown you where I co-created a similar product where people pay $297 all day, every single day.
If you were to get private coaching with me where I teach you exactly what's in this course (only with more hand holding) you would pay me $2997.
If you got on the phone with me for a 1 hour consultation, you could expect to pay $497.
But TODAY...for all of the paint-by-numbers STEP-BY-STEP breakdown in "Video Traffic Formula, where I show you exactly what I do to consistently pull in 43+ leads every single day (often times MANY more)...and earn 5-figures per month...
To learn how to change YOUR business forever, and completely change the lifestyle of your family...and very possibly have you pulling in your own high 4 figure and 5 figure months...
| | | |
| --- | --- | --- |
| | For ALL of My Video Marketing Secrets (Including 6 In-Depth Step-by-Step Modules)... | |
Get Instant Access Even If Its 2am.... Guaranteed!
30 Day 100% Money Back Guarantee!
If by some crazy chance you invest in "Video Traffic Formula", and you don't absolutely love it, I'll gladly refund your entire investment within 30 days of purchase. No hard feelings what-so-ever. We will part as friends. But I know you're gonna love this course.
Why can I offer such a guarantee? Because I know that these methods are proven and effective. They have worked over and over again for myself and my students. I know that if you follow this course…it will work for you.
Download Video Traffic Formula Risk Free Today And Increase Your…Trust, Credibility, Lead Flow, Sign-Ups, and Sales!
I truly do hate to be the one to have to tell you this...
But there's a good chance that if you don't jump on this opportunity now...not only will this price HAVE to go up very soon, simply because all that I'm giving away for mere pennies...
If you don't get this solution now...you'll very likely stay stuck struggling for the type of strong targeted leads that you MUST HAVE to survive in this industry. Truth is... the internet has proven that video is what people want.
It's ultra-engaging and people are simply bored. Your prospects are just waiting to be entertained.
NOT investing in "Video Traffic Formula" could actually set you back and make you worse off down the road....
Imagine 8 months from now. You could be still be trying to figure out the best solution for lead generation.
Trying every content strategy known to man. Typing your fingers to the bone, still trying to compete with the videos that outrank you over and over again.
The videos that are ranking much higher and much faster than your outdated articles and blog posts.
Still spinning your wheels isn't where you want to be 3, 6, 8 months from now is it?
Instead...imagine 8 months from now when you have dozens...if not hundreds of videos ranking.
Videos where you're:
Saying all of the right things...

Attracting high-quality prospects to YOU

...
Persuading them covertly that YOU are the person that they should be joining and buying from.
There's truly no better feeling than being able to watch your leads list grow like crazy...automatically...day and night!
Watching your list grow full of people raising their hands, jumping up and down, waiting for you to notice them... and hoping that you'll "give them a chance" to buy from you.
True opportunities that are actually PROVEN TO WORK don't come along very often. It's less seldom that they come along from someone who's been there done that...and is willing to show YOU how to do it with a very small investment.
You can use these methods whether you're in MLM, promoting affiliate products, or even have a brick and mortar business that you want to get ranked and get free promotion online...
It doesn't matter.
It Really Works...
Just Look at What Some of My Students Have Achieved
Because of My Video Marketing Training...
I literally knew nothing about video marketing until I met Mark and went through his training. I did exactly what he told me to do, got my first video online and within my first month I made a sale and made an amazing $11,000 commission. So do I think what Mark teaches in this course works? You better believe it does. I am super grateful that I found this information and decided to take action. Thank you so much Mark you have been a Godsend in my business!

Kelly McKeown
Newsflash update! This is not to brag, just a quick update and to place credit where recognition is due. Here are the facts: I Purchased TTM (Video Marketing Course) January this year, have had over 3,000 subscribers on my YouTube channels, I have over 300,000 video views, I have generated over 5,000 leads so far, I had my first $1,000 day online, had several $2,000 dollars days online, earned my largest commission online of $4,000, and I am just getting started! The numbers speak for itself... Enough said!

Michael Mattos
Why would you want to continue chasing magic bullets...when the atomic bomb of lead generation is only a mouse click away with all the knowledge you need to dominate?...
Get Instant Access Even If Its 2am.... Guaranteed!
Thanks for taking the time to learn about this course. Can't wait to hear about your success.
To Your Success,
P.S. This is your shot at a thriving business... with consistent daily lead flow, a possible FIVE-FIGURES PER MONTH, and a fan base of prospects who already know, love, and trust you.
You could legitimately be ranking videos and pulling in leads within the next 5 days.
P.P.S. Don't forget, you've really got NO RISK. You're backed by an iron-clad 100% 30 Day Money-Back guarantee!! If you don't see success in the next 30 days you've lost absolutely NOTHING!
P.P.P.S. Seriously if you're still reading this then you know you need this course. It's time to take your life and business into your own hands.