In this blog post, I am going to give you five simple steps that will help you squeeze more juice out of every video you create.
After creating thousands of videos and generating 10's of thousands of leads using video marketing, I can tell you that these tips are solid and will get you results if you implement them.

Tip #1: Remember, It's All About Them
Every person alive speaks the same language, it's called "What's in it for me?".
In every video you create you need to keep in mind that the audience is always asking themselves what's in it for them, so you need to make sure you give them something that is of benefit.
It is important not over to think this either. Just know what problems your market faces, and speak to that.
When doing that, you are giving them what they want.
Make sense? Good. 🙂
Tip #2: Keep Your Message Concise
Just to make sure you understand the meaning of "Concise" here is the dictionary definition…
con·cise – kənˈsīs – adjective, Giving a lot of information clearly and in a few words; brief but comprehensive.
Your goal is to pack a punch in a short period.
What this means is, don't run on and on in your video going off on tangents.
Sometimes I tend to do this, so I train myself to come back to my message when I start to stray off the message.
Think of it this way, Get in, get out. If you give an impactful tip or tips, give it all you got, and keep it on message.
Tip #3: Measure Your Results
Have you ever wondered if something was working or not?
If you have, it's probably because you are not tracking your results. If you are using videos to drive traffic to your site but you are not tracking the results, you are flying blind.
I learned early on to track what I was doing so I could see what pieces of content were actually producing results.
Today I use a simple service called ClickMagick and it rocks. Check out the resources below for a link.
Tip #4: Keep It Simple
This one is a big deal. Avoid getting too fancy with your video editing and over-complication.
In the home business space, it's all about making people feel like they can do it too. This is key when marketing online in the home business space.
The truth is, today it's easier than ever to create a video and get a message out there with mobile phones. Social media is much more about realness than polished videos.
Don't get me wrong, there will be a time for polished videos, but usually, you just keep it simple and that accounts for about 90% of the videos you create.
Tip #5: Stay Consistent
Nothing robs results like inconsistency. In order to get the momentum going with anything, it takes doing it for a period of time to see results.
I challenge you to do a 30-day run on YouTube videos or LIVE videos and watch how your audience will build during that time.
As you continue going every day, you will see incremental increases in your engagement, your traffic, and your lead flow.
Without consistent and sustained action, you have no right to claim results in your business.
If you get value, please feel free to leave me a comment and share it with your friends.
Also, if you haven't downloaded my 101 Hot Topics For Video Creators PDF, you can do so by clicking the button below.

Additional Resources Mentioned Above
✅ ClickMagick – Learn More Here
The #1 rule in marketing is to TRACK EVERYTHING. If you don't know where your efforts are getting the best results you can't scale it up. This link-tracking software is the best I have seen and I use it myself every day.
✅ Ecamm Live Broadcasting Software - Learn More Here
If you want to enrich your LIVE videos experience, this tool is AMAZING. Perfect for high production-looking lives and super simple to use and allows you to broadcast to multiple locations at the same time.
✅ TubeBuddy – Learn More Here
I LOVE this tool for finding great keywords and tags for my YouTube videos and so much more. If you really want to have the edge when doing YouTube I highly recommend using this browser extension.
You rock,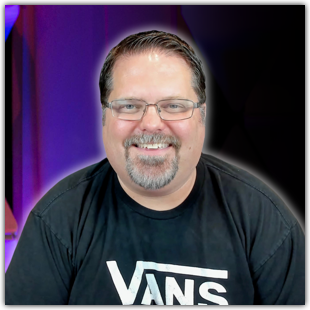 PS: Want to work directly with me? Click Here