Attention All Network Marketers, Affiliate Marketers, and Anyone Struggling To Get Leads…
Have YOU Ever Just Wanted Someone To Take YOU By The Hand, Show YOU What To Do, and Help YOU To Actually Get Results YOU Can Measure? How About Having Someone To Help YOU Sift Through The Junk Online and Really Hone in on the Perfect Marketing Strategy For YOU? Then Having a Personal Coach May Be Just What YOU Need in 2015!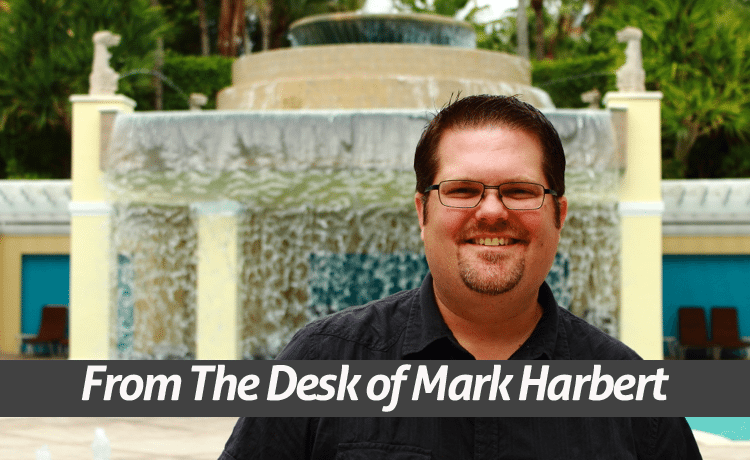 Hi my name is Mark Harbert, and I have generated over 40,000+ leads online, as well as built a successful multiple six-figure business using the internet.
I have won 3 marketing awards, spoken on stage in front of thousands and helped countless people online get more leads, and more prospects for their business.
I was featured in "Network Marketing Success Magazine" and I was also just recently nominated to be one of the top 50 online marketers in the direct sales industry for 2015
It Wasn't Always That Way For Me Though!
There was a time when I was totally confused, spending a ton of money, and not getting any results to show for it.
Can you relate?
Success for me did not come easy because I didn't have a personal coach to walk me through and help me see what worked and what didn't and that held me back for a very long time.
If you are anything like I was, it was like being a caged lion that wanted success so bad, but could not get the guidance or mentor to make it work.
In other words, I know first hand the frustration that most people are experiencing trying to use the internet to build their business. You buy course after course, but nothing seems to work for you.
Am I right?
Its not that buying courses is bad, its a good thing, however when it comes to actually getting knowledge and actually implementing that knowledge, its two totally different things.
Most people have no problem consuming knowledge, its the actual doing of it and then practicing it that keeps people from succeeding.
Part of the reason is so much information coming at you each and every day online that it can get discouraging and down right frustrating to get anything done or even know what works and what doesn't let alone begin to do something with it.
How Do I Know This?
Well I was just like you at one point, I wanted to build my business, but I just didn't know what information to apply. Probably a lot like how you feel right now.
But let me ask you this...
What if you could cut your learning curve down by at least six months or more by simply getting a marketing coach to assist on what to do and where to go and basically help you to implement some marketing strategies?
Look No Further!
One of my passions is helping and working with people one on one. There is nothing I enjoy more than interacting with and helping people get results in their business.
Because of this I have put together a one on one coaching program that you can take advantage of and in turn leverage my knowledge and experience to help you get your business off the ground.
Here Are Some Words From Friends As Well As Past and Current Students of Mine
Here is a video testimonial from one of my current students Kelly McKeown. I watched Kelly go from frustrated with putting a video together, to making over 11K in commissions applying what I taught her. Not only am I super proud of her, but is always so gratifying to help people like her actually get results.
---
Here is a video from a six figure marketer online named Gavin Mountford who I knew many years ago when I was first getting started online, and he made this video about me on a whim one day when he saw where I had come from to where I am now. Thanks Gavin, you rock my friend!
---
One of my coaching clients Rod Davison posted this on Facebook shortly after we started working together. The cool thing is, Rod just needed a few tweaks for him to start getting results. That is usually the case that I find when working with people especially if they are in action mode.
---
Now I must confess, Troy is my copywriter. He does a lot of work for me, so maybe he was just kissing my butt here (Just kidding...he he. I love ya Troy 🙂 ). But I have helped him in a few areas of his business as well in terms of coaching him in regards to his marketing. I got off a call with him one day giving him some marketing tips, and he posted this on Facebook....
---
Now Wade was one of my coaching clients, and I have to say, he came in very confused and not sure where to go. We put a game plan in place, I helped him start putting the training he had taken into practice, and the dude started getting 10-20 leads a day like a boss. This was super fun to watch. Congrats to you Wade.
---
Daniel is one of my current coaching clients which lives in Denmark, and he has got to be one of the funnest guys to work with each day. He has a blast, and takes action. He posted this little snippet for me on Facebook. Thanks Daniel you rock bud.
How Can Personal Coaching Benefit Me?
Did you know that some of the worlds top athletes have personal coaches?
It's true. Tiger Woods has a swing coach.
Why?
So he can play at the top of his game. His coach sees things in his swing that he doesn't and can help him make corrections in his swing.
The same it true in your business. So can personal coaching help you? Without question. I have a personal coach myself and its been the best decision I have ever made. Hands down.
There are a few things to consider before you invest in coaching...
With personal coaching it is imperative that you come ready to learn, and be willing to take action on the information you gain.
I have have coached people in the past that are always questioning me and griping about how they don't want to do the things I teach them.
The truth is, if this is you then my personal coaching program is NOT for you.
Here Are A Few Ways To See If Personal Coaching Is Right For You...
Willing to be the student and let the teacher teach you.
You are eager to learn new skills that will take your business to the next level
You are excited about adding more value to yourself and therefore becoming more valuable to the marketplace
You have the resources to be able to invest in the tools that I recommend to you that will help you in your marketing efforts
You must be IN ACTION MODE!
Most importantly, you are willing to invest in your education on a regular basis
If you can enthusiastically answer YES to the points above, I am excited to work with you.
To be considered for my coaching, I ask that you fill out an application with as much information as you can.
I will call you within 24-48 hours to do a one on one call with you to see if you are a fit for my coaching. I will also fill you in on the different coaching packages.
You don't have to worry about me hard selling you, that will not happen as I AM INTERESTED IN YOUR SUCCESS and will not bring you on as a client if it is not right for you.
I am interested in finding students that are ready to take their game to the next level. If coaching is not right for you at this time, I will will not push you into doing coaching. I only want to work with those where this makes sense.
My goal is to actually help you begin to make a profit in your business, and to help you achieve the goals you are looking to achieve.
As a coaching client, I can't guarantee your results as that will be largely up to you and your drive to apply what you learn.
However, I can guarantee that you will get the best of what I have from my knowledge and experience that allowed me to generate over 40,000 leads all using FREE and PAID marketing strategies.
Usually the biggest question I get regarding coaching is "What exactly will I learn when you coach me?"
One of the first things we will do is assess your business and see where you currently are, and where you want to go. Basically we will map it out and put a game plan together that is customized to you.
Some of the main things we will focus on in our coaching is...
List building using the most effective free and paid lead generation strategies that have helped me generate over 40,000+ leads online...
Monetizing your list using proven strategies that helped me build a multiple 6-figure business online...
Video marketing strategies that build rapport and value in the market place helping you look like an absolute pro...
Effective use of social media that will help you stand out from the crowd
Much more...
This of course is a basic list as all my coaching is customized to fit you and your goals. No student is exactly the same, but we will focus on the fundamental aspects that will help you succeed online.
Are YOU Ready to Take YOUR Business to the Next Level With the Personal One on One Time YOU Need to Succeed?