Providing Online marketers with the Latest Secrets and Strategies for Getting

More Leads and Sales



167 Copy & paste social media posts You can automate to attract high-quality prospects and skyrocket your engagement

---
FILL OUT THE FORM BELOW AND GET MY FREE PDF
The networkers guide to social media automation
I was born and raised in Southeast Michigan in a small town named Clarkston. As soon as I graduated high school I entered the US Navy where I served on a Navy ship called the USS Aubrey Fitch.
I was first introduced in the year 2000 to network marketing when I met with a gentleman at a Denny's restaurant for a sit-down presentation. Not only was my excitement level through the roof, it was then that I got the freedom bug.
Since that very moment, I have always had a passion for all things entrepreneurial and the freedom one can attain if they put their head down and go to work.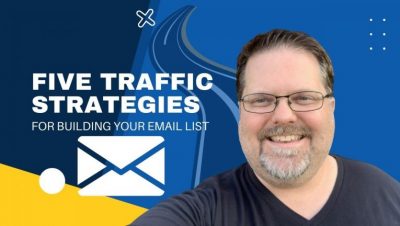 The leading cause of list building is traffic. Without visitors to your capture pages or websites, there's no chance in heck of building a list. So that's the starting point. And that's why you're going ...
READ MORE »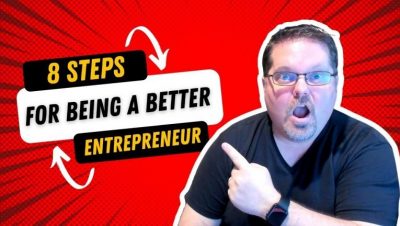 Getting better is the hallmark of true entrepreneurship. I have never met a successful business owner that is not committed to getting better at what they do and how they think. Do you want to ...
READ MORE »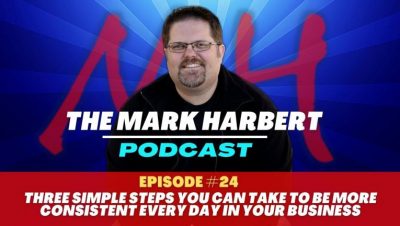 Are you struggling to stay consistent doing the actions you need to take every day in your business? You're not alone. We all struggle with it at times. But here are 3 simple steps you ...
READ MORE »
"I have been working along side Mark in the online marketing space for many years now and he literally knows his stuff. He is always on the up and up with the latest online strategies. If you are at all wondering if you should plug into more of Mark's stuff, I give my full stamp of approval on his coaching and training."

Multiple 7-Figure Online Marketer
"From working with Mark the last two years I can tell you this guy is all heart and his trainings are epicly designed to help you get maximum results. Anyone serious about changing their life would benefit from Mark and his training"
"The #1 Guy You Want To Hire"
"Mark Harbert is THE #1 guy you want to hire if you're serious about leveraging video to build your business. I've personally watched him help over 1000 students drive traffic, get leads, and get paid by following his video marketing game plan. The dude flat out is a vid marketing genius"
Co-Founder My Lead System Pro