Right now, Facebook LIVE is one of the hottest tools out there to grab attention, engage with your audience, and create authority in the marketplace.
Yet there are a lot of people out there who are struggling to GET viewers, KEEP viewers, and COMPEL those viewers to take action you want them to take.
What you're about to find out is how to do all the above. Get them there, keep them there, and get them to take action! (and Even Come Back for the Next One!)
I recently did a broadcast where I shared 5 additional tips on how to promote your FB lives. Here is the video below…

7 Easy Steps to Get Better and Better With Your FB Live Broadcasts…
#1 Hang Virtual Flyers to Promote Your FB LIVE!
You want to let the online world know that you'll be going LIVE. And if you really want to get the biggest potential audience, you can't rely on people seeing that you're live, and hopping on.
Therefore you want to use your marketing skills to hype up your show before you go live. Think of yourself as a local musician. You have to work hard to sell seats, hang flyers, busk on the streets…even if it is a FREE show… you have to pack the house.
Promote ahead of time on Facebook itself, Twitter, Instagram, your existing email list, wherever. Get others to promote it also if it will benefit them. Whatever you've got to do to get the word out…get the freakin' word out man!
There is a really cool feature on Facebook where you can actually schedule your LIVE's on Facebook. I will talk about that in another post.
#2 Prepare to Make It GOOD!
Of course, once viewers get there, you don't want it to stink. So you'll want to do some preparation to make it compelling.
Couple of things you can do to prepare for a great broadcast?
Create notes and outline the broadcast you want to give…
Stay focused on adding value for your audience and THEIR needs…
Make sure the lighting is good and your viewers can see you…
Test your microphone to make sure viewers can hear you…
Get on a good internet connection if possible, so that you've got a strong connection…
If outside, be careful of the wind…
Keep it short and interesting (At least in the beginning)
All of the above will help keep people on your broadcast and hopefully keep them coming back for more next time!
#3 Be YOU!
Remember the #1 thing that you're selling is YOU!
So be yourself. Display your personality so you give your audiences reason to connect with you, and like you!
Basically, it all boils down to having fun. When you do that people can't help but feel good, and they'll remember YOU by the way that you make them feel!
#4 Interact With Your Audience
You'll want to keep an eye on the comments that people leave while you're on the air. Respond to them live. It makes your audience feel good, and it makes them like you even more.
You can even get this banter going by asking questions for them to respond to.
Or better yet, ask THEM questions that you can respond to. This is a great way to quickly get comfortable if you're nervous by the way. It'll get you in the zone thinking about your prospects problem, rather than focusing on how you look or sound.
Plus… it will give you things to talk about! (NO DEAD AIR!)
#5 Have a Call to Action
You should have a purpose for each Facebook LIVE that you do.
Before you hit GO LIVE, make sure you've got a call to action for your viewers to take.
Ideas for Calls-to-Action?
Visit a webpage…
Leave a comment…
Direct message you…
Download a report (and become a lead ;)…
Like your FB Page…
You name it!
Make your time count, and always try to get the lead so that you can eventually get the sale!
#6 Post Edit & Optimize! (Soup Up Views)
Facebook will record and automatically archive your FB LIVE!
You'll likely get many more viewers on the recording than you do on the LIVE (if you do things right). So this is your chance to optimize it so you get more people to watch organically.
You can create a longer description, add some meta-tag info, and even add a new thumbnail so it's more appealing.
If you really want to get more views, you can BOOST IT over the ad network!
I will do a post on this in the future so stay tuned…
#7 Analyze What's Working
A huge part of marketing is knowing your numbers. So with each FB LIVE you do, you'll want to analyze the results. This will let you know what to keep doing, and what not to do anymore.
In fact, Facebook has a new INSIGHTS tool to help you quickly and easily do exactly that. You can see at a glance things like "average view time" and even see graphs of when people are dropping off.
This will allow you to tweak your next LIVES to try and keep the retention rate on your broadcasts!
Additional Resources For Facebook Marketing
✅ Ecamm Live Broadcasting Software - Learn More Here
If you want to enrich your LIVE videos experience, this tool is AMAZING. Perfect for high production-looking lives and super simple to use and allows you to broadcast to multiple locations at the same time.
✅ Facebook Friend Filter - Learn More Here
Have a whole bunch of inactive friends on your Facebook profile? This browser extension can you help quickly identify those friends that no longer engage on any of your posts and help you to unfriend them quickly. This tool is awesome for increasing engagement in a big way.
✅ MeetEdgar Autoposter Software – Learn More Here
My tool of choice for auto-posting to my social media profiles. You can post images, text posts, upload videos, and much more. Amazing tool for social automation and driving more organic traffic to your content on auto-pilot.
Need some additional help with getting more engagement on Facebook? Be sure to grab my Social Media Automation guide below…

Now what?
Get a FB LIVE ready, promote that sucker, do it, and check your results. Then rinse and repeat!
Did you get some value from this post? If so leave me a comment and feel free to share.
You rock,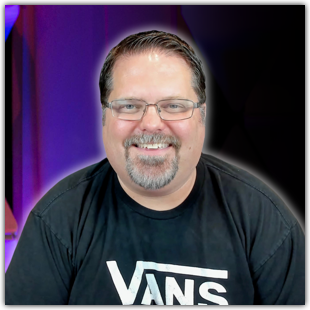 PS: Want to work directly with me? Click Here