In my years of internet marketing, I have learned of a few of the pitfalls many people fall into when they are marketing online.
The big one is understanding traffic and how it relates to your offer.
In other words, just getting traffic to your capture page doesn't necessarily mean you will get leads.
The key is not just getting traffic, but getting TARGETED TRAFFIC.
There is a big difference. I have seen people send tons of traffic to a page and get no leads.
On the other hand, I have seen people send a lot less traffic and get leads like crazy.
What is the difference?
Simple. User intent.
In other words, what is the intention of the user when they see the ad?
There are so many different traffic sources out there, but understanding how the traffic is generated and actions that the person takes when seeing your ad are crucial.
Let me explain.
If you are using Google search traffic then the person visits your page based on a specific search term that they typed into Google.
Based on the search term they entered, you can know what is on the prospects intention solely based on that search term.
Does that make sense?
For example, if a person types the search term "weight loss shakes" you know they are looking for a weight loss shake to possibly purchase.
If they type in "Loose weight" that is a broader term than "weight loss shakes".
The shakes term is more specific in nature therefore much more targeted.
How about Facebook traffic?
Facebook traffic is different than search traffic in the sense that people on Facebook are not there searching for answers per se, but are there to socialize and connect.
That is a different mindset that that of searching for information.
So in order to get better results, you must ask yourself, how do I move them to my offer on Facebook?
Simple. Native Advertising.
Native advertising, in short, is creating content and advertising your content as an ad on Facebook.
If you want to read up more on Native Advertising check out Wikipedia here.
Also, if you want to see more on Native Advertising, check out my post called 10 Quick and Easy Ways To Generate Leads on Facebook and scroll to #7 and watch the video training there.
You do this by creating blog posts about your topic by giving some cool tips or strategies that lead people into your offer.
In essence, you use your blog post as a presell to the offer.
The presell is the most underused, but incredibly powerful strategy used online.
It basically works like this….
FACEBOOK>>>>VALUABLE CONTENT BLOG POST>>>>OFFER
It serves as a go-between that pre-sells and frames your offer without the pitchy feeling that everybody hates and runs from.
If you are looking for some ideas on what types of content to create you can check out a training that I did recently called "Content Creation Formula".
So what is the conclusion on traffic?
It's very easy. Understand how the traffic is generated, and understand user intent.
Before even creating an ad, make sure you understand the very basics of how that traffic is generated, and you will find your results will go up.
The key here is targeted traffic, not just traffic.
You will find that when you put the focus on getting targeted traffic, you will not have to work so hard to get results.
Less traffic with better conversions is way better than LOTS of traffic with less conversions.
Its easier, it takes less work, and you will be much happier.
You rock,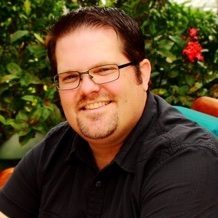 Mark Harbert
PS: If You Are Looking To Generate Leads (or are currently under 30 Leads Per Day) This Is The Training You Should Get – List Building Bootcamp