If you want to grow a home business, you need to consistently be getting leads. There's just no way around it.
Luckily these days with the internet and social media it's easier, and can be largely automated like never before in history.
One of my favorite ways is with Facebook Messenger.
Like email autoresponders before it, Facebook has certainly changed the game in home business lead generation, allowing you to do exactly what you need which is connect, engage, and sell (only now all in one place!) And much of it can be done in a personalized way, without YOU even having to actually be doing it.
If you've been around the game for any period of time, then you probably know what it's like to slave over Facebook for hours, trying to connect with people, messaging them one by one. In fact, many pieces of training I've seen have shown how cool it was to have 5 chat boxes open at the same time, engaging with prospects.
While that certainly can be effective, and people have built large businesses and downlines doing this, it simply takes up a ton of time to build know, like, and trust one person at a time this way.
This is time that you could be spending doing other things to build your business or even spending time with family.
So why not take advantage of the technology we have at our fingertips?
That's exactly what I'm going to show you in this blog post today!
Ways That Facebook Messenger Has Changed the Game for Generating Home Business Leads!
One of the biggest reasons people are still doing this the harder way is because they simply don't know that there's a better more automated way through Facebook Messenger!
Others who do know that there is a better way, but are simply afraid of the techy aspects of it.
Yet as you are about to see…with a tiny learning curve, the tools available to use Facebook messenger for lead generation (and even closing sales and sign-ups) makes it more simple than you might imagine.
5 Powerful Ways Facebook Messenger Has Revolutionized Lead Generation for Your Home Business!
You may not know the power that's right under your nose right now. So let's go over just a few of the things that will not only help you get more leads…but free up a ton of your time as well.
1 – 1-Click Subscribe Buttons
You're likely used to having to send prospects away from Facebook, to a capture page, and then get them to subscribe by filling out a form. That's a lot of steps.
But you can cut out all that get them as a "lead" right on Facebook with just one click.
You can even create a button to stick right on your blog or website, which will automatically subscribe to your FB leads list, without having to fill out their name and email address. Simple one-stop and one-click!
2 – Automated Welcome Messages
When people come to your page, you can create messages that pop up and welcomes them to your page. This gives them a strong incentive to engage back, so you can start building a relationship. Nearly ALL totally automated!?
3 – Sequenced Autoresponder Messages Inside FB Messenger
Staying in front of your prospects is vital if you want them to remember you. That's why autoresponders were created for email, and now you can set them up on Facebook Messenger.
You can even segment your prospects into different lists according to their interests. Facebook uses #hashtags to do this. And it's extremely effective to get the right people to your offers!
Send targeted messages to targeted prospects, and you can send them to your offers as you create know, like, and trust. Of course, this is done by providing value to your prospects.
4 – Broadcast Messages
Got a new video, blog post, or offer that you want to get people to so you can generate some immediate traffic? Just like sending a broadcast email message, you can do the same inside Facebook Messenger.
You can shoot a message right out to your entire list, or a part of your segmented list like we spoke about above.
5 – Instantly Reply to Prospects with Automated Messages (Based on certain keywords!)
This is where you get to stay in PERSONAL contact with your prospects automatically (and they'll think you're there talking to them!) This shouldn't take the place of some actual personal contact, but it means that you no longer have to spend countless hours messaging people back and forth.
And you can chat with many people at once!
Bonus: Skyrocket Your Facebook Ad Conversions Using Facebook Messenger!
If you're running Facebook Ads to grow your home business (or want to start) then you've probably noticed it can be tough to get people to click away from Facebook and get on your email list.
However when you can keep them right on Facebook, and capture them as a Facebook lead, then the game starts to change in a big way. Your conversions can begin to skyrocket. Which of course will save you on ad spend, and therefore increase your profits!
Facebook messenger (used correctly) along with Facebook ads is a great way to not only boost your business quicker but also save you tons of time on your home business prospecting!
ManyChat — My Favorite Tool to Make Facebook Messenger Your Own Personal Lead Generation and Sales Machine!
So if you've been reading all the above and wondering how the heck you're going to be able to set all this stuff up, my favorite tool I use to make it happen every day is ManyChat!
ManyChat is a bot created for Facebook by smart people, who understand how important follow up is with prospects.
While it's simple to set up, I'd like to show you how to make it extremely effective to take your business to the next level through Facebook Messenger.
Of course, there's more than I can cover here in one blog post. Which is why I put together a training I think you will enjoy.
It covers how to set up ManyChat, how to link it to your Facebook Messenger, Plus Some Ninja Tricks I use all the time! = => Click Here to Register Now 
You rock,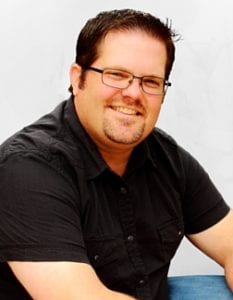 Mark Harbert
PS: When you register for the training I have a cool PDF [15 Viral Social Media Posts] that will help you get more engagement on Facebook. Be sure to get registered here.