Many people that have the desire to have a successful home business get bogged down with their current circumstances and are unable to make it happen.
When you allow your current circumstances to keep you from working toward tomorrow's goals, guess what is going to happen tomorrow?
The same thing that happened today and that trend will continue until you decide to do something about it.
Here are three ways you can overcome your current circumstances and start to achieve the success you crave.
#1: Ask Yourself… "What's The Worst That Can Happen?"
Here is a reality, sometimes what we are fighting so badly to keep from happening can be a good thing.
Let me give you an example…
Back in 2007-2008 my wife and I were massively in debt, and we could not see beyond our current circumstances.
We were behind on our mortgage, and we badly did not want to lose our house.
We loved our house. We loved our neighborhood, and we were stressed out about how to save our house which meant a lot to us.
One day as I was in my office after barely sleeping the night before because of stress, my wife came in and sat next to me and said…
"Honey let's just let the house go. No matter what we have each other and that's all that matters. We can call anywhere home."
The light bulb went on, and I realized just how much of a relief it would be to offload my house and start afresh.
That very second, I turned my energy from trying to save our house, to try to get rid of it as fast as possible.
Finally, the house sold, and the tension was gone. It was a HUGE win and ultimately was the best blessing for me and my family.
We are much happier today, and we don't even miss that house because today we have a new house we purchased in 2020 and we love where were are in life.
#2: Focus On The End Goal
Have you ever heard "There is light at the end of the tunnel"?
It's true.
BUT…. you have to figure out what that light is, and you have to stay focused on it with intensity.
The biggest problem many have is that they lack the strength to stay focused on the end results because they are so wrapped up in the current circumstances of the day they are currently stuck in.
Don't get me wrong; you should focus on today's activities and getting them done, however, your daily activities should also be moving you closer to your ultimate goal which is "The light at the end of the tunnel".
Even little steps every day contribute to the big goal.
Many times people focus on the BIG GOAL and forget that getting to the big goal is a series of small steps.
Stay focused on where you are going and it's much easier to deal with current circumstances.
#3: Get Rid of The "Extra" Baggage
Yes, this is an essential part of you getting beyond your current circumstances. Look at everything you have going on in your life and ask yourself this question…
"Is this moving me toward my goal or moving me away from it?"
If it is moving you away from your goal, you should consider getting rid of it.
I have always believed that some of your greatest breakthroughs come right after your biggest breakdowns.
It's true.
Sometimes the thing we are so attached to is the thing that is holding us back and we don't even realize it.
This is where a full-scale evaluation of your current circumstance is so important. Go line by line through all the aspects of your life and get rid of the stuff weighing you down.
As you do this you will realize that weight that is being lifted from your shoulders is huge.
You will realize how much lighter you feel and how it frees you to move faster toward the thing you are seeking.
So Where Do You Go From Here?
I am not going to lie to you. Success in business is not easy. As a matter of fact, it will challenge you and take you right to the brink of insanity sometimes, but there is one question you have to ask yourself…
Is it worth it? The best way to answer that question is to look at the alternative.
If the end goal is much brighter than the alternative of doing nothing but staying on the path you are currently on, then the answer is obvious.
If you take these three simple steps and put them into action you will find it will be much easier to weather the storms of life and circumstance that may hold you back from moving forward.
When you are clear where you are going, and you have lightened the load, getting there is way easier.
You rock,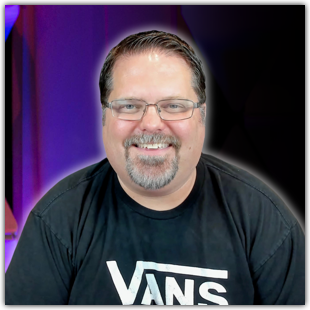 PS: Want to work directly with me? Click Here