There is perhaps nothing that kills a business quicker than lack of vision.
It keeps people from reaching their true potential and it robs them of the rewards of attaining the goal they seek.
Today I did a periscope on this very topic and I believe that if you get this and understand how to combat a lack of vision, you can win the game.
Get Your YouTube Cheat Sheet and Training Video Here
You rock,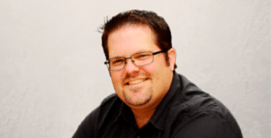 Mark Harbert
PS: Are You Overflowing With Leads? If Not, This Is Where I Recommend You Start – Click Here