Are you making videos for your online business?
If you are, I will share with you three crucial steps to make high-quality videos so that your videos stand out.

Why You Need High-Definition Video
This one is so easy to do but very important, and that's to make sure that you have high-definition video.
There are a lot of cameras out there that you can choose from, and believe it or not, the camera that I use for my videos is just a webcam, and it's a high-quality, high def webcam that records in up to 4k.
Many smartphones today also have all that capability built right in, so you don't need to do anything special to get HD quality video If you have a phone that works perfectly, or if you want to invest in a webcam, you certainly can.
Make sure you're recording in high definition today because it is super important, especially when creating videos for YouTube.
Why Good Audio In Your Videos Is Crucial
There's nothing worse than watching a video that looks good but sounds horrible.
I've seen people do really good videos, and they're standing back away from the microphone on their phone, and it just sounds very echoey. You can hear the distance.
I've got a really good blue yeti microphone I've been using this for years.
The quality is super good, so you want to ensure you're using high-def audio.
If you're not at your desk and you want to have better audio, you can go over to amazon and check out there are all kinds of Bluetooth lavalier mics, so if you're out and about you're at a distance, you can have this little mic clip to your shirt.
This way you look good and sound great also.
Simple Video Lighting Techniques
Here's another one people don't typically think about, good lighting.
I typically record in my basement, a finished basement where my office is, and I have got two lights shining down on me, giving good light so when I record a video, it's not dark and shady.
If you're outside in broad daylight, that's the best kind of light you can get, but you can also get.
There are all kinds of lighting boxes over on amazon that is inexpensive at around $80-$90 for a good set.
I've had mine for years, and they work fantastic.
The light bulbs last a very long time, but they always give me great light in all my videos.
A little tip if you wear glasses as I do, you don't ever want to have the light pointing directly at you or you're gonna get a reflection in the glasses.
What I have are these two box lights, and they're shining at me from an angle, giving me good lighting that doesn't reflect in my glasses. Good lighting makes the video stand out.
If you haven't downloaded my 101 Video creation Ideas PDF You can do so by clicking the button below.

Resources For Video Marketing
✅ Logitech Brio 4K Webcam - Learn More Here
This is the webcam I use every day to record videos on my main computer. The resolution is fantastic, it's simple, and it's cost-effective. If you are creating videos, you want to make sure you record your videos in the highest definition possible.
✅ Ecamm Live Broadcasting Software - Learn More Here
If you want to enrich your LIVE videos experience, this tool is AMAZING. Perfect for high production-looking lives and super simple to use and allows you to broadcast to multiple locations at the same time.
✅ Rev Transcription Service - Learn More Here
I use this service all the time when I need a video or audio transcribed. It's extremely inexpensive and they are super quick. Great service especially if you want to repurpose your content to be used on other platforms.
✅ TubeBuddy – Learn More Here
I LOVE this tool for finding great keywords and tags for my YouTube videos and so much more. If you really want to have the edge when doing YouTube I highly recommend using this browser extension.
You rock,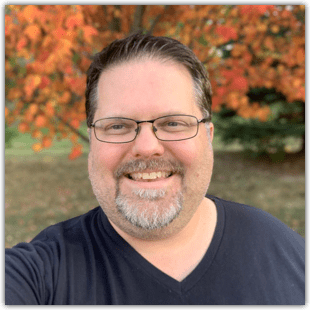 PS: Want to work directly with me? Click Here