There's a good chance that if you're using Facebook Messenger to prospect for your home business, you're not leveraging it to its full potential.
This blog post will show you that there's a better way to go about this so that you're not stuck at your computer, prospecting one person at a time… day after grueling day!
There's no doubt that Facebook's massive audience makes it one of the best platforms for prospecting that there is. When you add their messenger app to the mix, it gets even more effective. (And fun!)
In fact, messaging apps in general have taken over the world when it comes to communication amongst us humans. Messenger apps have actually surpassed social networks. Check out the proof below…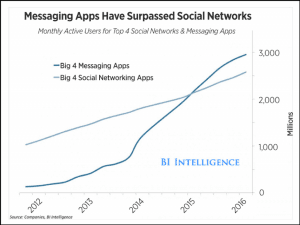 Why Not Then Take Advantage of Messaging Apps As Leverage to Build Your Own Business!
With a home business, the key is most definitely leverage. And the best way to get leverage is with effective tools that let you expand your reach, and utilize automation. That's how you grow exponentially.
When you combine the power and massive audience of Facebook with tools that let you reach more people easier and through automation, you get massive leverage.
Now what most are doing (because it's what's being taught) is prospecting one person at a time through Facebook messenger. You've likely even done it yourself. And if you haven't yet, you'll definitely stumble across some sort of product or training that tells you to do that.
And the truth is it does work, and it's most certainly better than doing nothing at all.
However what if you could multiply your time and effort with a simple tool?
What if you could automate the process of prospecting through FB messenger, while still connecting with your prospects, but instead of hunting them out, they come to you through attraction marketing.
How would your time freedom look if you could do that?
This is after all why email autoresponders were developed right? Imagine if you had to contact each email lead one by one. Would be pretty rough right?
ManyChat! The Tool That Lets You Automate the Facebook Messenger App!
Now we're talking major leverage.
ManyChat is a genius of a little tool that lets you not only build a "leads" list on Facebook, it also lets you contact that list through a series of messages.
For that to happen in the past, you had to pull people from Facebook (where they were already hanging out) to a website or capture page where you could then collect their email address. That's a long process to be able to keep in touch with someone.
With ManyChat you can simply capture them with one click of the mouse, and get permission to follow up with them. Right on Facebook Messenger.
Important Side Note: You most definitely should still be building your email list. Your email list is essential! But it becomes much easier to build your email list, once they're in your web on Facebook!
However, it's important to remember that you do not own your leads on Facebook or any other platform. The platform does. But when you build an email list, YOU own it. Your leads list that can't be taken away from you is your biggest asset for any business.
With that being said…
There are Some Major Benefits to Building a List On Facebook!
One thing that you'll notice right away is that open rates and click-through rates are extremely high through Facebook messenger and ManyChat! And by high I mean 90%! Want some proof?
Look at this image below…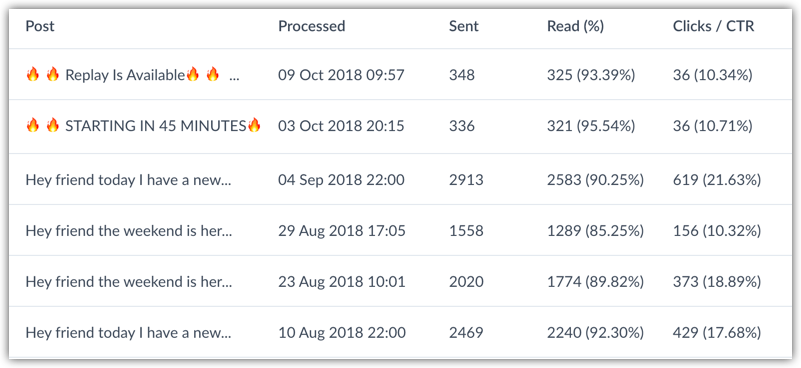 That's basically unheard of through email marketing, where people do cartwheels over a 25% open rate these days.
This is because you're hitting a prospect who's already proven to be interested in the value of what you offer, in a place where they're already hanging out.  
Plus again, people now prefer messenger apps as a primary source of communication. So it's a double whammy for home business owners when you do things right!
You Can Send Automated Messages On ManyChat!
Much like an autoresponder service like Aweber, once someone gets on your list, you can send them a series of emails promoting value, your brand, and even affiliate products or your business opportunity through ManyChat.
This means you can stay in front of your prospects as often as you like (or as often as you set- up the app to do!)  This helps you to continue to build that all-important know, like, and trust.
You can even set up your chats so that it's as if they're talking to you LIVE. Only the tool is doing the work for you, while you're doing other things like hanging out with your family or working on other aspects of growing your business.
What's great is that Facebook isn't as restrictive as email. You don't have to worry about your messages getting sent to a prospects spam folder because of certain words that you use in your messages. These people have given you permission to contact them, and Facebook makes it easy to do so without jumping through so many hoops.
You Can Send Broadcasts to Your Entire Lead List Using ManyChat!
Again just like with an email auto-responder, you can shoot a message or promotion to your entire list at once. Each prospect feeling like you're speaking directly to them.
What about segmentation? Yes, ManyChat allows segmentation through the use of tags. So let's say you've got a promotion or a new piece of content that talks about video marketing. Using tags in a certain way, you can send your broadcast so that only those people most likely to be interested in what you're promoting will get this message.
Targeting is a key factor in how successful any promotion does, and ManyChat certainly leaves no stone left unturned with that!
How to Grow Your Facebook Messenger Leads List FAST!
So now you're probably wondering how you're going to get leads to leverage this awesome tool.
Because let's face it, without any leads coming through, it's all useless.
Luckily it's pretty easy to start attracting leads on Facebook. But like everything else, there is a learning curve. That's just part of the process, but I'd like to help you shorten that process!
What if you could shortcut to pulling in 50 to 100 hyper-responsive Facebook Messenger Leads PER DAY?
I'd like to show you how to do it for FREE!
Plus I'll even give you a FREE BONUS download, where I'll give you my top '14 Messenger Conversation Starters' so you can start connecting with people lightning fast!
And on top of all that I'll show you how to automate 95% of the process using ManyChat!
You rock,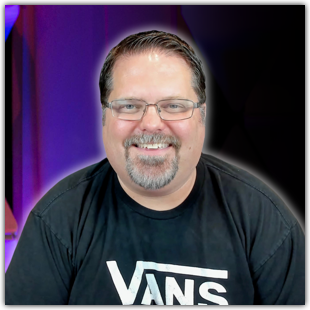 PS: Want to work directly with me? Click Here