Building your business online can be a super powerful way to increase exposure, get leads, and build a thriving audience.
As with anything you plan on building you need the proper tools to be able to do it effectively.
Just as a carpenter doesn't try to build a house without the proper tools, the same is true that you shouldn't build your online business without the proper tools either.
With that being said, how do you know what tools are needed to build and most importantly how do you choose them out the 1000's of tools available online?
Great question and I am going to answer it for you in this post.

Essential Tool #1 – Email Autoresponder
The whole idea of using the internet is to create a list of interested prospects that are interested in what you have to offer.
In order to be able to stay in contact with people, you will need an autoresponder.
An autoresponder is a service that allows you to collect email addresses and communicate with people on a permission basis. This is an essential and not an optional part of your tool belt.
Without an autoresponder, you will not be able to build a list of qualified prospects, and most important you won't be able to build a relationship with them at any level at scale.
There are several services out there but there is one that I recommend for all people especially when they get started and that is Aweber.
If you want to check out Aweber, you can click here.
Essential Tool #2 – Capture Page Builder
In order to add leads to your email autoresponder, you need to have a website to connect it to that collects the contact information of your prospect.
The best way to do this is with a capture page. The biggest problem many have with building a capture page is that you need to know how to build websites.
If you don't have knowledge of Html, coding, and other super techie things the average person can't do. So what do you do?
My suggestion is to go with a capture page builder. A capture page builder is a super simple tool to use that is point and click easy.
As a matter of fact, so easy that almost anybody that knows how to type on a keyboard can do it.
There are several on the market today but I personally like MLSP's Funnelizer to build out sales funnels and pages.
To get more information on MLSP click here.
Essential Tool #3 – Follow Up System (Customer Relationship Manager, CRM)
One of the big issues people have when talking and following up with leads is simply staying organized.
If you are anything like I used to be I would get business cards and eventually lose them. I didn't have a way to add people to my database and have a way to track my conversations or have a place to put other notes.
The average person needs around 5- 7 exposures to make a decision whether they are going to buy or not.
This is where a customer relationship manager comes in to play.
You can add your contacts whether you generate them online or of offline to the database and then anytime you want to talk to them you simply pull up their record, call them and take notes, tag them, send an email.
Essentially every interaction you have with them is recorded and there for your reference.
Professionals use CRMs in their business because they know without them, it will be an unorganized mess. Using a CRM will eliminate that from the equation.
This is another tool that is included in the My Lead System Pro tool suite. I truly believe MLSP has everything you need to succeed online.
To check out MLSP, click here.
Essential Tool #4 – Your Own Branded Blog
Every online marketing pro has their own blog to share their content online. I believe that without a blog you have not stepped into the realm of a real online business.
You need to build your own business assets that you control.
Your blog serves as your home office online. It's like a dentist. You go to the dentist's office when you need dental work right?
Well, you want people to come to your office to get what they need in regards to your product or service.
Having your own blog is really not optional as far as I am concerned if you are going to do online business.
There are a couple of options when setting up your blog.
The first option is to set up a self-hosted WordPress blog. This is a great option if you are fairly techie and can navigate the waters of set up.
The second option is to get an all-in-one system that includes everything above other than the autoresponder service. This service again is MLSP.
As part of the MLSP membership, you will have a fully hosted blog on blazing fast servers with all the plugins you need for your blog.
It is truly the all-in-one solution for marketers online.
You can totally set up all these services separately if you want, but if you are fairly new online and want to simplify your life, I suggest you check out MLSP
So what are your thoughts? Any other tools you think I missed? Let me know in the comments below.
You rock,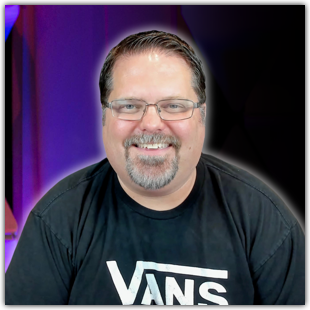 PS: Want to work directly with me? Click Here