YouTube and I have a love hate relationship…..lol.
As of right now…. I LOVE YOUTUBE!
Why? Because I got my channel back after it being shut down for 1.5 years. My main YouTube channel was shut down for no apparent reason. Literally one day I logged in and Pooooof. Gone.
The reason I got was one of my videos was flagged for some reason where I was showing the back office of an old affiliate program I used to promote.
I know the owners of the program too and we are great friends so I know there was no fishy stuff on their part.
Anyway, so I got it back and I am pumped to start rocking YouTube.
Here Is How I Got My Channel Back
Being that it had been so long, I figured what was it going to hurt to appeal it and see about getting it back and thats what I did.
Here is the very easy steps I took to get my channel back and re-instated.
Step One: I logged into my Google account where the account had been shut down
Step Two: I went to this page and filled out the information. Click here. Now just to be clear make sure you fill in the form and give a reason for your appeal. I simply put this in my reason box.
"My channel was shut down for no apparent reason. I would love to get my channel back as I had lots of subscribers and people that enjoyed my videos. Please review my channel and lift the suspension."
Step Three: Wait until they get back to you. (For me it was about 1 hour when they got back with me. Yes, it was that fast).
Now, when they replied back to me, this was the original reply…
Hi there,

Thank you for your account suspension appeal. We have decided to keep your account suspended based on our Community Guidelines and Terms of Service. Please visit http://www.youtube.com/t/community_guidelines for more information.

Sincerely,

The YouTube Team
Here was my response back right away when I got the email….
What did I do wrong? How am I breaking guidelines?

Makes no sense.
About 5 minutes later I got this response….
Hi there,

We have re-reviewed the circumstances of your suspension and have concluded it is appropriate to reinstate your account. This means your account is once again active and operational.

If you have forgotten your password, please visit this link to reset it: http://www.youtube.com/account_recovery

Sincerely,

The YouTube Team
BOOOOOOM. That was it. That easy.
So did you have a channel shut down? Follow these simple steps and you might be able to get yours turned back on as well.
Obviously, I can't guarantee this will work for you as every case is different, but in my case, it did the trick.
I also created a quick video for you about the process.
Let me know below if this works for you. It may or may not. When I went through this process it was in 2014 so I am sure many things have changed since then.
You rock,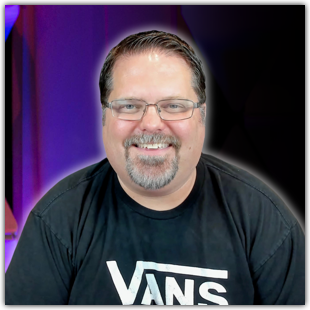 PS: Want to work directly with me? Click Here