Let's face it. We over-complicate EVERYTHING as human beings, 
And that goes for growing your business with video marketing as well. 
If there's something that only takes one step to do, then we often don't think it's true. After all, it can't be only one step. It's gotta be more!! 
Growing your business with video marketing only takes three steps. I've proven it month after month for the past decade. That's it, just three steps and you can create the business of your dreams with the videos that you create. 
Of course, if three is not enough for you, that's fine. 
Feel free to go ahead and add more. However, the rest of us, prefer to take the most simple actions for the biggest rewards… we'll use the three steps below…and grow our businesses this year with video marketing. 
If you're interested in being one of those people…
Here Are the Only 3 Steps You Need to Grow Your Business with Video Marketing! 

Step # 1: Research the Topics YOUR Market Wants to Know More About! 
One of the biggest mistakes that new video marketers make is not doing their research and finding what is working in their niche. 
Skipping this part means you either end up sitting there with no clue what to create a video about… OR you create videos around topics your audience doesn't care about. 
And the reason they end up doing that is simply that they don't do their research. 
These days there's a plethora of ways to find out exactly what topics your audience wants to know about. I recently did a blog post about just that, where I reveal 3 sneaky hacks to find out exactly what your niche is starving for! 
But the easiest way is to simply go where your audience is hanging out and talking. And of course that place these days is in online social media groups. You can see exactly what people are asking to know more about in real-time. 
That's a great place to start. 
There's another great place to find video topics that people tend to forget about these days. They used to be more popular before social media took over, but online niche-specific discussion forums are STILL a great way to find topics that your niche market wants. 
Don't believe me? Go check out any discussion group over on Reddit… and you'll understand why forums are still a great place to find topics! And again, see this blog post for more sneaky ways! 
Step #2: Create Amazing Content around What Your Market Wants
Sounds pretty obvious, but you'd be surprised how often obvious stumps people. 
If you know what your audience wants to know more about, and you know YOUR product(s), then the only logical next step is to create some awesome content around that topic. 
For instance, let's say you're in the dog niche, and you take a look inside a Facebook Group where you see someone asking about the best natural way to get rid of fleas.  
If there's a lot of engagement with people commenting things like "Following! My dog has the same problem."…then you know you've got yourself a hot one. 
Now just go find the answer, and create a video where you simply answer that question. 
Just remember, your goal is to give value to your target audience. The more you do that, and answer their most pressing problems, or get them steps closer to their goals, the more you win! Period!
Not only that, but it's easier than ever today to create content with short videos. You can usually pump out 3-5 in the time it takes to create one regular video.
Step #3: Promote Your Content! 
So you've found out what they want to know, you've created a video around that topic, and now you just need to get eyeballs to that video. 
Simply go where your audience is hanging out and put your content right in front of them. 
Where is your audience hanging out? Here are some hints…
Your Email List! – If you've been building an email list (and you definitely should be) then you've already got an audience locked and loaded to get the first dibs on your content. 
In fact, that's WHY they joined your list. 
They trust that your content is going to be what they need. And so now it's your duty in fact to provide that, or else you're letting them down. This means this is the first place your new videos should be shared! 
YouTube – There are 1.9 BILLION monthly active users on YouTube. It's also the second-largest search engine in the world. So do you think there's a chance your audience is stopping by and searching for videos now and again? ?
Of course, they are. So upload your videos on YouTube, and get views forever from both YouTube itself, and Google! 
Facebook! – You've got a ton of places to promote your videos on Facebook alone. 
Your Timeline. 

Your Business Page

Inside Groups

Through FB messenger
You can add your videos in each one, as long as you're giving away valuable content, without being spammy, people will absolutely LOVE what you're putting out, and want to follow you more. 
This means you're constantly providing to the audience you've already cultivated, and you're consistently attracting new prospects to YOU! 
So Now You Have the 3 Simple Steps to Grow Your Business with Video Marketing! 
But actually, I tricked you a little bit with this post. 
Because you may have noticed that those three steps are essentially the same 3 steps to grow your business with ANY type of content. 
Research it, create it, and share it! That's it. Why are you over-complicating any of this? Try these steps and see just how far you can go! 
If you got value from this blog post and video leave me a comment below and let me know.
Also, if you haven't grabbed my Video Creation & Promotion Checklist be sure to click the button below to get access.

Additional Resources
✅ TubeBuddy – Learn More Here
I LOVE this tool for finding great keywords and tags for my YouTube videos and so much more. If you really want to have the edge when doing YouTube I highly recommend using this browser extension.
✅ Repurpose.io - Learn More Here
This tool is flat-out AMAZING! If you are creating short-form videos or any video, this tool makes it insanely easy to share your content on other platforms. This tool is highly recommended.
✅ Ecamm Live Broadcasting Software - Learn More Here
If you want to enrich your LIVE videos experience, this tool is AMAZING. Perfect for high production-looking lives and super simple to use and allows you to broadcast to multiple locations at the same time.
You rock,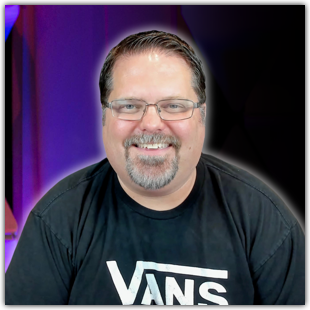 PS: Want to work directly with me? Click Here