Perhaps one of the biggest challenges any home business owner will face is rejection. Rejection from family members, friends, and even co-workers.
This is a debilitating fear that has ruined more dreams and goals than any other.
Why?
Because people tend to take rejection so personally. They believe its a reflection on themselves as a person when its just not true.
Early on in my home business career I almost fell prey to this fear many times.
I had family members give me crap, I had friends that gave me crap and I also had co-workers give me crap.
But somehow, someway I found the strength to push beyond it and keep moving.
How did I do it?
I wanted my freedom and through all the negativity that others were throwing my way, I found the strength to persevere and push on.
The Big Mistake Many Make Regarding Rejection
We live in an overly sensitive society that tends to get offended at many things, but at the heart of all of it is fear of rejection. This is understandable because nobody wants to be rejected.
We all have an inner desire to be loved and accepted especially by those that are close to us.
The big mistake is when someone rejects something we are excited about, we have a tendency to take it very personal.
Like somehow because that person doesn't see what I see, its a reflection of me as a person. This is a big trick and its actually silly trick when you think about it.
Let me give you an example.
Lets say you are at a restaurant and you are a server. You have a table that you are taking care of and you ask them…
"Would you like some coffee sir?"
His response "No thank you"
Now, here is the moment of truth.
How do you react?
A. Do you run to the back of the restaurant crying and feeling ashamed?
or…
B. Move on without even thinking about it to the next table?
The obvious answer is B.
You move on to the next table and don't give it a second thought. Why? because you don't take it personally when someone tells you NO.
They simply did not want any coffee as it wasn't right for them at that very moment.
This is really the same attitude you should have in your business. Even if someone is nasty to you with the way they tell you no, it shouldn't sway you one way or the other.
Learning to not be swayed in your emotional response one way or the other is the mark of a leader.
One of the things that makes a leader a leader is they are not swayed emotionally when someone rejects what they offer.
They are not even swayed when nasty comments come their way because they know that game is within themselves.
The game is NOT getting people to accept everything they are doing, its to regulate yourself against the negativity others try to project on you.
When you master your own mind from allowing rejection to take precedence in your head, you will begin to win the game.
Eventually you stop caring what others think about you other than your creator (His opinion is all that matters anyway).
The words and projections other throw at you will not even have a chance to take root because you become like a brick wall.
Rejection is nothing but a trick to get you to doubt yourself and your ability to accomplish what you set out to do.
The sooner you can begin to stop taking rejection so personally, the sooner you begin to change the dynamic of your business.
Rejection holds people back form selling, creating videos, sharing their business with someone and even from getting close to people they love.
Its time to break the cycle and start pursuing your life rejection free and that doesn't mean rejection wont come your way, it just means you have changed your reaction to it therefore it can't affect you.
Sounds pretty sweet to me. 😉
You rock,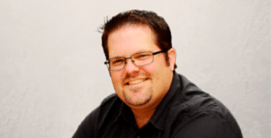 Mark Harbert
PS: If you want to take a look at this process more in depth and really get clear on how build a list in rapid speed, this is the course you want – Click Here