It's almost a daily occurrence that I get an email from somebody asking me "How do I get leads online?"
If you are truly serious about your business there is ultimately only two options if you want more people to talk too..
GRAB YOUR COPY OF THE LIST BUILDING BOOTCAMP HERE
GET LIST BUILDING BOOTCAMP FREE WITH YOUR MLSP TEST DRIVE
Buying From Lead Vendors
This is where you have a company supply you with a list of people that have filled out a form online indicating they are interested in a potential business.
Leads from a lead vendor can cost anywhere from $1 all the way up to $20 per lead.
Now before you go out a buy leads from a lead vendor, it's important to note that not all leads are created equal.
A substandard lead can cost a lot more than it seems at first glance.
A lot of times people buy leads from lead vendors hoping to find people for their business.
I am not a big fan of in getting leads this way.
The reason being is you really have no control over the marketing process so you don't really know what went into creating that lead.
Just to give you and example, one time many many years ago I bought some leads from a lead vendor and they were supposed to be some of the highest quality leads one could buy (At least that's what they told me) at $15 each.
So all excited I bought 10 of them for $150. I called them up and the majority of them said they were just curious but didn't really want to start a business.
One lady even told me that only reason she put in her information was because she thought she could get some free cookware from Rachel Ray.
ARE YOU KIDDING ME?
I couldn't believe it! I had no way to know the process of how that lead was generated.
As an example, if leads haven't been qualified during the marketing process then you could be wasting time on uninterested and unqualified prospects that have no interest in what you're offering.
Because of this, your signup response rates drop, and business declines while you are out of whatever you spent on the leads.
It is really a vicious downward spiral that a lot of home business owners find themselves day in and day out.
Is that you?
If so, move on to the second part…
Generate Your Own Leads Online
This is by far my favorite way to generate leads online as you have total control over the entire process.
The reality is that the lead generation process online is not that complicated and labor-intensive like one might think.
Just like any job or career choice it takes some time and effort to learn a new skill.
It's the same with lead generation online, once you learn it, your business will never suffer again from a lack of people to talk too.
The only thing that is keeping you from generating your own leads is training.
It's pretty simple actually, if you don't have the training, you can't take action and no action means no results.
I have two options for you when it comes to learning how to generate your own leads online.
First option…
I have a course called "List Building Bootcamp" that I did with a group of about 125 students. This is perfect for the beginner that wants to get started generating leads online.
I share with you the basics of getting started and the tools you need to get going. If you would like to get started generating leads online but find you just need the basics first, check out my List Building Bootcamp Here.
Second option…
Get my List Building Bootcamp as a bonus when you signup for your online lead generation and tool suite test drive with My Lead System Pro,
Not only will you get my super popular list building boot camp free, but MLSP also gives you all the training on how to generate leads in a myriad of ways.
If you are serious about building a business and learning how to generate leads online, MLSP is where I got my start. Click here to get your test drive started.
The time is now to get rocking, or will 2016 be the same as 2015 for you?
Only you have that answer!
You rock,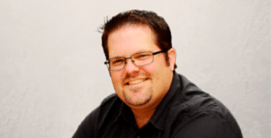 Mark Harbert
PS: Did you get FREE access to the "Social Media Engagement Formula" yet? It's free, go sign up now. Click Here.