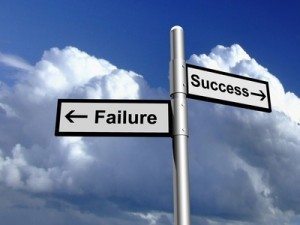 You don't have to look to hard to find out that the MLM failure statistics of the industry as whole are flat out staggering.
When the emotional element is removed, and people are allowed to make a sound decision, this will put your new distributors on a path toward actually achieving something great, rather than crashing and burning. There are many reasons why people fail in this industry just like any other industry and that is dependent on each person and how they approach the business.
There are some companies that do better than others, but what I have found throughout my now over 10 years in this industry is that removing the emotional fluff and hype that surrounds most opportunities will greatly increase the odds of success.
But the real truth of this entire industry is that a majority of opportunities are sold on hype, and pure emotion. This leads the majority of people right down the path of being an MLM failure and right from the beginning sets a bad expectation in the distributors mind.
What is the big reason for MLM Failure?
People typically sign up after a hotel presentation, or a DVD presentation, or some type of sales letter online and that plays to the natural emotion of people.
They get all jacked up emotionally, sign on the dotted line, throw their credit card down, and within 2 days the emotion surrounding their decision subsides and then they say "What did I get myself into" and bam, they quit.
While I am a big proponent of having a clear vision of where I want to go, and having a big dream or a big why to carry me through, I am completely and utterly opposed at getting people to make decisions based upon pure raw emotion. You can't build and maintain a long-term business based upon raw emotion, it's a house of cards waiting to fall. Emotions go up and down like a roller coaster, and to base a business on this is not a smart move in my estimation.
There is an awesome video that Mr. Tim Sales did a few years back, that I think is very clear on why most failure happens in this industry. If you have not seen this before, I am sure you will like it. Take the time to watch it here.
[youtube]http://www.youtube.com/watch?v=FclI8hGQgb4[/youtube]
A true professional and leader in the network marketing or direct sales industry will treat their successes and failures the same, and will teach his or her downline to do the same. This is simply because of the abundance mindset that governs their thoughts. A true professional will teach others that when they fail it's simply a stepping stone on the way to success. Most people take failure to personally because of the way our society views failure. Fear of failure is a real thing, but in all actuality failure is what leads to the prize.
[content_box_light_green width="75%"]
When you look at failure as learning, rather than a defeated state of being, you will have overcome what most in the MLM industry never will.
[/content_box_light_green]
You treat your successes the same way because when you carry the abundance mentality you expect to reach those milestones of success. They are simply stepping-stones in the journey as well.
This journey of success will never end. This is something that new distributors do not know, and by whipping them up into an emotional frenzy, it has helped and assisted them to seal their eventual MLM failure by not giving them proper expectations from the beginning. We must begin to transform our industry from "short sighted", "gotta have it now" type individuals to long-term business minded individuals that see this as their solution and vehicle to financial freedom.
Lets become the industry that looks to help people have a business that will succeed built on strong moral principles, strong training and systems that work toward building people.
Setting good expectations starts by giving good training, and providing real solutions to people. The one system I endorse and provides more value for the money is My Lead System Pro. If you want to learn how you can get more leads, and get the training you deserve, click here.
To your success,

Mark Harbert
PS: I have also found that one of the main reasons people struggle in this industry is not knowing how to sponsor people and the failure of how to do it correctly, check out this killer training on how to sponsor people, well worth your time and will help you tremendously. CLICK HERE TO ACCESS IT!