If you have a blog or a website you are more than likely generating opt in leads to increase exposure and get more prospects.
By using this simple strategy that I am about to give you, you will be able to connect with that person that chose to become one of your opt in leads at your blog, website, or capture page.
First its important for us to understand some of the basics. Generating leads through a blog, capture page or whatever way your choosing to do it can be a great thing.
As a matter of fact its hard to look any where on-line without someone telling you "The money is in the list", and they are right.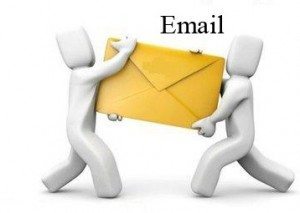 However, even though having a huge list can be nice, if nobody on that list trusts you or have had some type of interaction with you, building your network marketing business will be difficult.
Network marketing is about taking it from a person to a person, and that's why we need to reach out and connect with individuals. Virtually all the top earners in network marketing are extremely good at the relational part of networking.
I have studied and been a student of this industry for a long time, and without question, this is the common thread that all the big names and big earners have in their business.
If you have been on my blog for any length of time, you know I am big on connecting and relational building. Well this is no exception.
I can personally say that I would rather have 2-3 people who I can connect with each day, than 100 opt in leads that sit on a list and do nothing.
Think about this for a moment.
Lets say you have a list of prospects that you have never called or connected with in any way other than your email broadcasts or autoresponders.
Each time you blast to your list you get an email open rate of 10%.
Now lets take a list that has the same amount of prospects on it, and lets say you have connected with the majority of that list through Facebook or some other social media platform over time.
When that email blast goes out because of your effort and time invested, the people on that list of opt in leads will have actually talked with you, or interacted on Facebook in some way, your open rates will go way up.
By connecting with them, your prospects are more likely to want to read your emails because they feel like they know you better than someone who hasn't taken the time to connect with them and find out what their needs are in their business.
I recently sent a blast out to one of my opt in leads list of prospects and I got an open rate of 125%!
That's means that not only did essentially all of them read it, but some went back to read it again. With that same email, my click-through rate was 45.8%.
This list was a list of prospects that I have built with interaction and effort. But because I have gone that extra mile, I know that if I have a good product or opportunity, they will be more apt to purchase from me, or join me in my primary business.
The whole point here is to go the extra mile that others won't, so that you can have what others only dream about but never get to experience.
Going that extra mile will make all the difference over time as you will eventually build up a list of high quality targeted prospects to speak with and who knows you may even bring a few into your primary business.
Here is a quick video to show you how you can connect with your opt in leads very quickly through Facebook.
Building up your skills to work with people is critical to your success.