Being a home-based entrepreneur for many years has allowed me to see a variety of successes and failures and what it is that drives both of them.
The root of all successes and failures is due to really one thing…
PERSONAL BELIEFS
Yes, beliefs are the central core that defines your reality in everything you do in life and in business.
What you believe, you will bring forth into your life.
Personal beliefs are a very hard thing to break because they are so "personal" and there are usually very strong emotions attached to those beliefs.
For example…
If you believe money is evil, you will repudiate money in your life.
If you believe all selling is scammy you will never sell anything yourself.
If you resist investing in your education because "It costs money" you will never attract buyers to you.
If you have excessive skepticism with everything you will always see things as scammy even when they are 100% legit.
If you believe you suck, guess what? You will suck.
I could literally go on and on and on…
These are just a few examples that reveal how closely your belief system is tied to your success.
Who Do You Associate With?
One of the things we do as humans is tend to surround ourselves with people that reinforce our current belief system.
We all do it, even those that have forged good beliefs that serve them in life and in the marketplace hang out with people that think just like them.
This is not always a bad thing, but many times it can keep people from making changes and it is a surefire way to never grow beyond where you are now.
Emotions are a powerful thing. They anchor us to a certain way of thinking and if we are unwilling to look at something objectively and remove the emotional attachment it's very hard to change a belief.
When emotion is attached to a belief system we have, it's almost impossible to see anything else because it will compete with the current belief system you have, and with the emotion, you will go into fight mode to protect it.
This is why we seek approval many times from people that think like us.
I know because have lived this in my life many times.
When you understand what it is that keeps you from growing, you can recognize it and find the path around it.
How To Overcome Negative Personal Beliefs
It's very simple actually. It all starts with recognition of the belief and then making a conscious decision to combat it.
For instance, if you realize that you are upset about something a successful person said, or an action that they have taken, ask yourself simply if the reason you are upset is that they are having success and you are not?
You would be surprised how many actually feel this way. I had this line of thinking many years ago and eventually recognized how toxic it was and started changing my thought process on it.
If you want to change negative personal beliefs it's simple, fill your head with good information that empowers you and helps you grow.
Over time that information will start to reshape your thinking process and the thinking philosophies that you have built in your life that don't serve you.
Investing in your skills and mind are the greatest places you can put your money, and it's the greatest way to overcome negative personal beliefs.
If you got value from this post please feel free to share around.
You rock,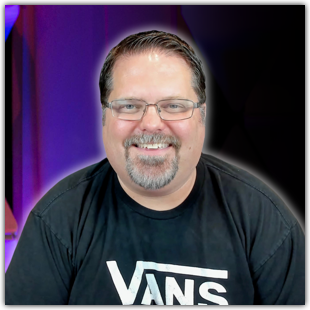 PS: Want to work directly with me? Click Here