Napoleon Hill is among one of the greats in the personal development industry.
The profound impact he has had on millions of achievers over the years can not be overstated.
Think and Grow Rich is probably his best-known work as its always mentioned by industry leaders and personal development trainers.
If you are looking to become one of the best leaders that you can be, then you must develop the essential discipline of personal initiative.
I did a Facebook LIVE where I shared some of my favorite traits that I know will help you be even better in your business.
What is the habit of personal initiative?
Most people are looking for some magic pill, some outside force to bring them the success they want, yet few are really willing to do what it takes to make it happen.
Even the best systems in the world will not work if you don't have the personal initiative to focus, work hard and put some personal initiative into the process.
Your personal initiative is the fuel that makes the impossible possible.
It's what gives you the drive and the passion to go beyond where you are now, and take you to where you want to be.
I came across this video from Napoleon Hill (The author of Think and Grow Rich) on YouTube that clearly defines why this habit is of utmost importance.
About the middle of the video he lists "The 16 Traits Of Personal Initiative", and I have listed them for you below:
Note* Please take special note to number 6, this in my opinion is the primary key to success!
The Sixteen Traits Of Personal Initiative
Have a definite major purpose in life and a plan for its attainment
Form a mastermind alliance with those whose help is essential in helping you achieve your major purpose
Have the necessary persistence and a will to win that will carry you along when the going gets tough
Make decisions promptly when you have the necessary facts on which to base them, and changes them slowly if at all
Follow the habit of doing more than your paid for, and do it in a pleasing positive mental attitude
Accept full responsibility for everything you undertake and never pass the buck when things go wrong or don't go your way
Take friendly criticism without resentment when needed because you know you will profit from it
Know the basic motives that inspire all human endeavors and never request anything by someone without giving them an adequate motive for doing so.
Never express an opinion about something unless you have thought it through and are prepared to state how you came to your opinion
Follow the habit of listening much, and talking only when you something to say that will benefit yourself and others
Have a well-developed sense of observation regarding the small details, and know your craft from the smallest detail to the greatest.
Never tell anyone to do anything without suggesting why it should be done and  how it may be done best
Follows the habit of putting your full attention on one thing at a time
Develop a mental attitude that is positive at all times when in communication with other people
If you get asked a question-answer with a direct answer, even if you don't know the correct answer
Never put off today what could have been done last week, because the habit for procrastination is on the top of the list for reasons for failure
You will be a leader in your niche when you put these traits of personal initiative to work in your life and your business.
This list is straight from the following video, I thought this video was so good that I had to put it here so you could watch it.
Take it to heart, it is full of GOLD NUGGETS.
Feel free to share this if you get value.
You rock,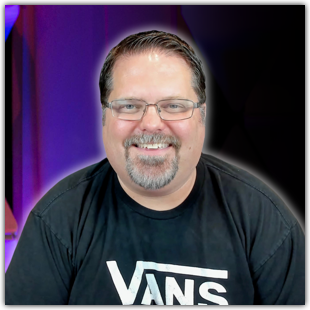 PS: Want to work directly with me? Click Here
PS: If You Are Struggling To Get Leads (or You Are Getting Less Than 30 Leads A Day) This Is The Best Place To Start Getting Leads Online – Click Here