To build a successful business it is totally clear to the ones that have ears to hear that just generating leads wont do the trick alone.
Lead generation is so powerful and can literally change your business if you learn and implement the needed skills.
However, lead generation is NOT the only skill you need to develop if you really want to succeed in your home business.
You MUST learn how to prospect and close as well. While I get all giddy about driving traffic and conversions, nothing can replace the skill of prospecting people and closing them.
When I think of the best prospectors in the business, there is nobody that comes to mind faster than Cesar Rodriguez.
If you have never met Cesar then you are in for a big treat. Not only is he a master at prospecting, there nobody and I mean nobody I have ever seen break down the prospecting and recruiting process like him.
If you have ever wanted to know exactly what to say, how to handle objections and how to talk to people to be 1000 times more effective then check out this interview I did with Cesar, you will love it.
To Get Registered For Cesar's Webinar on Prospecting Click Here!
I will be on the webinar pencil and paper in hand ready to take notes as this skill has helped me to write better emails, better blog posts, and in general effectively communicate with more people than ever before.
See you there,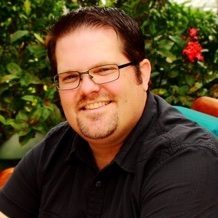 Mark Harbert