This is a different kind of blog post today. What I am about to share with you is something I am hoping rocks you to your core.
As a matter of fact, I am hoping this moves you so much that you really consider these words and share them with your friends.
This past weekend I was watching a Pastor from a popular show on TV and he shared some things that really hit home for me. So much so that I am even re-evaluating my own beliefs and priorities in life.
He shared some major points from an article that was online and I am going to share them with you in just a second.
You see, when your time is done on this earth, will you have any regrets? Will wish you would have done more than you did?
Will you wish you would have done more with your loved ones?
You so many of us are so wrapped up in today, that we are not thinking about how fast this life goes by. We forget the simple and pursue the complex so that we can make "it".
What is "it" anyway? What are you striving for?
These are all the questions you should ask yourself right now. You see so many of us are trying to build a life of freedom (Which am all for by the way) but is it possible that we are losing balance in the process?
I would submit to you YES!
I remember once in a meeting many years ago were an industry leader was teaching the people present that it was ok to miss out on their child growing up because of the life they were building for them in the long run.
I look back on that and I think now how that now at it makes me very angry because it's horrible advice.
I am all for pushing for a goal. I am all for getting uncomfortable to achieve something great.
BUT LET ME MAKE MYSELF CLEAR……
Sacrificing your family on the alter of success is NOT WORTH IT!!!!!!
Getting unbalanced for a short time is good. It gets the process moving. Getting momentum moving is important, but the initial inertia breaking activity needed to get the ball rolling is not what is needed all the time to keep it rolling.
We didn't get in this business to always be working and forgetting our priorities. I read this article the other day based on what the Paster was talking about and I decided to share them in a video with you.
Here is my podcast from earlier today also on this very topic with some further insights as to how you can keep this in mind.
I hope this blog post and video really help  you see what's important in life.
Here is the top 5 regrets listed in the article on Huffington Post.  You can find the original article here.
[feature_box style="2″ only_advanced="There%20are%20no%20title%20options%20for%20the%20choosen%20style" alignment="center"]
1. I wish I'd had the courage to live a life true to myself, not the life others expected of me.
"This was the most common regret of all. When people realize that their life is almost over and look back clearly on it, it is easy to see how many dreams have gone unfulfilled. Most people had not honored even a half of their dreams and had to die knowing that it was due to choices they had made, or not made. Health brings a freedom very few realize until they no longer have it."
2. I wish I hadn't worked so hard.
"This came from every male patient that I nursed. They missed their children's youth and their partner's companionship. Women also spoke of this regret, but as most were from an older generation, many of the female patients had not been breadwinners. All of the men I nursed deeply regretted spending so much of their lives on the treadmill of a work existence."
3. I wish I'd had the courage to express my feelings.
"Many people suppressed their feelings in order to keep peace with others. As a result, they settled for a mediocre existence and never became who they were truly capable of becoming. Many developed illnesses relating to the bitterness and resentment they carried as a result."
4. I wish I had stayed in touch with my friends.
"Often they would not truly realize the full benefits of old friends until their dying weeks and it was not always possible to track them down. Many had become so caught up in their own lives that they had let golden friendships slip by over the years. There were many deep regrets about not giving friendships the time and effort that they deserved. Everyone misses their friends when they are dying."
5. I wish that I had let myself be happier.
"This is a surprisingly common one. Many did not realize until the end that happiness is a choice. They had stayed stuck in old patterns and habits. The so-called 'comfort' of familiarity overflowed into their emotions, as well as their physical lives. Fear of change had them pretending to others, and to their selves, that they were content, when deep within, they longed to laugh properly and have silliness in their life again."
[/feature_box]
You rock,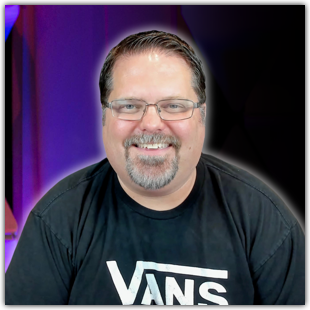 PS: Want to work directly with me? Click Here