Let me be clear right at the beginning of this blog post and video. This is NOT a negative post about Network Marketing. I love the Network Marketing profession and have been a part of it for nearly 20 years.
However, what this post will do is simply putting things in their proper context so you know how your network marketing opportunity fits within your overall business plan.
But here is the real question for you…
Do you really "Own" your own business when you become a network marketer?
The quick answer is NO and I will explain why as you continue to read on.
It's a common misconception that people make when starting a network marketing business. However the truth is while you may feel like you "own your own business", it's actually not entirely true.
The reasons are pretty simple.
First, is your name listed as one of the owners of your company legally? More than likely NO!
When you sign that distributer agreement you are basically signing on as an affiliate and nothing more who earns multiple levels of commissions.
 When you're a network marketer, you really don't have FULL control of your business.
Many times you're severely limited to what you can promote, and in almost all cases… how you can promote it.
In many cases, they're in Control of How You Can Market and most companies are very strict on it.
It's true. Oftentimes a network marketing company will NOT allow you to promote their products in certain ways, such as on social media, or via paid ads. If they do, they are specific on how you can promote the products or opportunity and no other way.
You might even have to get approval from them before you can move forward.
The reason is logical though because the company can be held liable for your marketing in certain cases especially if you make false claims.
This is why it's imperative that when you join a company you understand what you are committing too and what is set forth in their terms and conditions.
Perhaps one of the biggest setbacks with network marketing is that some network marketing companies require you to be loyal to just their company.
Meaning that you cannot promote other products alongside theirs including affiliate offers that can actually help others build their business. Now keep this in mind, while multiple streams of income are awesome, it can be a distracting.
Be sure to read my post on the Potential distraction of Multiple Streams of Income.
With that being said, many people fail to realize that network marketing is only one aspect of monetization in your overall business plan.
There are essentially 4 pillars of profit in your business. These are 4 profit centers all Top Earners understand and use.
Product Revenue (Your Own Products or Affiliate Offers)
Continuity Revenue (Residual Income)
High Ticket Revenue (Commissions of $1000 or more)
Business Opportunity (Your Network Marketing Company)
There are top earners I know in this space that make 10 times more money with their own products and affiliate offers than they do in their network marketing company. Bet you didn't know that huh? 😉
The important thing they understand is that their business is much more than just a network marketing opportunity which they don't even own.
You're Spending All Your Time and Effort Promoting THEIR Brand!
Now when you do market the business in the manner that most network marketing companies require, you're essentially taking YOUR time, YOUR effort, and essentially YOUR money to promote THEIR brand.
Their brand lives on, but as soon as they close their doors (another thing that happens very frequently), or you get tired of the restrictions… you're up the creek without a paddle…or more appropriately, without an income.

What To Do Instead to Ensure You Actually Have Your Own Business!
The solution is actually quite simple, and extremely liberating. In fact, it's actually the only way you can ever become financially FREE.
Create a Brand Around YOU Instead!
Your biggest strength when creating the financial freedom that you're looking for is YOUR brand.
YOU are your number one asset and its never been easier than it is today to build a personal brand.
Your brand is simply the way that the marketplace sees you. Your reputation within the marketplace and the value you provide.
Are people attracted to YOU in your marketplace? When people think of you do they think of you as the distributor of XYZ company, or do they think of you as "YOUR NAME, the person who helps people ________"?
It's very important and a very big distinction you want to make sure you make.
Need an example? Take a look up at the header of this blog that you're reading now. What do you see?
First of all, you see my name, Mark Harbert. You see my face (handsome right? :P), and you see "Providing Home Business Owners with the Latest Secrets and Strategies to Get More Leads and Sales"
Now is there any confusion on what I can do for you?
Do you see any mention of what network marketing or affiliate marketing company I'm with? NO!
But every single day, I have people coming to ME asking me what company I'm with and how they can join with me!
That's because they now see me as an expert who knows how to market online. An authority and a leader. And that's exactly who people want to follow. A leader!
What if they don't ask me about my business?  I don't care one bit, because since I've branded myself, I'm able to earn from any company I want, plus I make tens of thousands each month from my own products as well as affiliate sales of other people's products.
If my main affiliate opportunity shut down today, it would not be devastating. A very small portion of my income would be affected, and I could easily make up for that by promoting something else.  
How to Quickly Brand Yourself!
Build an Audience
You need to build an audience around YOUR brand. You can do that in tons of different ways, on several different platforms, or even just one in the beginning. For instance, a blog, or your own Facebook Page are two of the easiest ways.
How do You Build an Audience?
CONTENT! You've definitely heard that content is king. And guess what… It's true! Content is how you will attract your audience.
It's simply about providing value that people want.
In my case, it's showing marketers how to effectively market with video for the most part. Of course, since I've branded my name, I've been able to branch out and teach many other things such as social media marketing, ManyChat, list building, etc.
Engage Your Audience
As you build your audience, you want to keep them engaged. This means providing consistent content that keeps them interested.
This can be in the form of blog posts, Facebook posts, Tweets, etc. Anything that gets people closer to their goals, and establishes YOU as the authority in your marketplace.
IMPORTANT: Don't Forget to Build an Email List
Your email list will be your #1 asset for your business. Why?
Because your list is your most reliable direct way to connect with your customers. You may hear a lot of people talk about Facebook leads, or Twitter leads, etc. Always remember that your followers or your ManyChat subscribers are not really your leads.
Why?
Because in essence, Facebook owns them. You see, what if you got Facebook angry one day and they decided to delete your account? It's happening more and more often in fact. Then what happens to your business when you've got no more leads, and none coming in? That's right…it's dead!
When you own your own email list, that list is yours. Nobody can take it away. More importantly, you can communicate with what's still the most reliable way to communicate today…through email.
You can share your value with your leads. You can also get your customers to buy MORE from you. And the easiest sale is from an already happy customer!
Give Your Audience the Opportunity to Buy from You!  
One of the problems that most people face is they don't ask for the sale. But if you've done the work to build a personal brand, and given value to your audience and your leads, then asking for the sale should be easy.
In fact, often people ask ME if I have anything I can sell to them, or like I said before, how they can join MY opportunity with me.
That's what personal branding and attraction marketing can do for you.
And once you establish that…YOU will FINALLY own your own home business!
Does this make sense? Tell me in the comments below as I want to know your opinion.
You rock,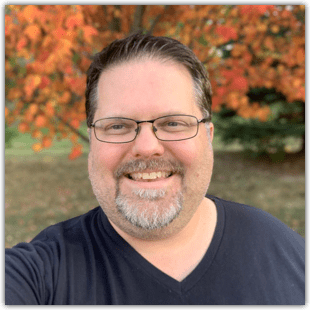 PS: Want to work directly with me? Click Here
PS: If You Want To Brand Yourself Instead or Your Company – Click Here