Live video broadcasting is extremely popular today, and if you want to repurpose live videos for more traffic, leads, and sales, then keep reading.
Not only is it a great way to connect with your audience, but it's also an amazing way to get more leads, sales, and sign-ups in your business.
The best places to broadcast are Facebook, Instagram, and YouTube live.
There are others, but these 3 will give you the best bang for your buck, in my opinion, and give you the greatest reach.
One of the challenges people have when doing live videos is getting an audience to not only watch their videos but people also wonder what to do with the video after they have created it.
This post will show you how you can take your live videos and create more traffic, leads, and sales by repurposing them.

#1: Repurpose Live Videos To YouTube
This is the obvious first place to upload your videos. However, it's the most powerful and provides the most potential for long-term results.
There are a couple of options in regards to how you put your video on YouTube.
You can either edit it first, or you can just upload it as is…
If time is limited, then just upload it as is; however, if you have the time, edit out some of the dead time and some areas where you might have some lagging.
YouTube is a bit of a different platform, and you want to do your best to optimize it for the user experience there if possible.
By doing some more optimization to your video will help it show up in search. By doing this, you will give yourself the best shot for ranking your videos for specific keywords.
Also, as you focus on building up your YouTube channel with subscribers and an audience, you will get views to your videos from people who cannot catch you on your live broadcasts.
There are also some great software options that allow you to broadcast your live videos to multiple platforms.
I love the software called Ecamm that allows you to give some production quality to your videos. This can be a great option if editing after is more of a chore.
#2: Create A Blog Post By Transcribing Your Video
This is a great way to repurpose your content and get additional views and exposure via text.
Your audience is a diverse group of people. Some like to watch videos, some like to read.
There are times when you might do a live video, and people don't see it. The goal is to give your audience every opportunity to see the video and get the information.
Personally, I will create a blog post around the very same topic that I talk about in my video and make it a blog post.
Once I have done that, I will take my video, typically from my Facebook page, and embed the actual video in my blog post.
Sure the content may be the same as the video, but again, many people prefer reading to a video.
If you don't have a blog, it is something I recommend if you want to build your business long-term online.
Think of it as your home online, and unlike what you hear some gurus online tell you, blogging is NOT dead.
It's a fantastic way to repurpose and share your content in one place.
One of the easiest ways to transcribe your live videos is using a service like Rev.com, which is very inexpensive and they are super quick.
#3: Repurpose Live Videos Into A Podcast
This is probably one of the least practiced strategies out there. Not only do people listen to podcasts, but they also do it in force.
Podcasting has become so popular because many can listen on the go while they are out and about.
Every single day when I leave the house, I listen to podcasts.
As a matter of fact, I have learned gold nuggets from podcasts that have made me tons of additional revenue in my business.
It's super easy to do.
As far as what podcasting service to use, there are several out there, and one of the most popular is Libson; I personally use Buzzsprout as it's fairly inexpensive and easy to use.
In Closing…
There are numerous ways to promote your live videos; this post highlights just 3 of them.
The key is thinking outside the box. One piece of content can be turned into hundreds of pieces of content if you plan it out and take action.
If you really want to dive deeper into repurposing content, Gary Vaynerchuk did a great slideshow highlighting this here.
Lacking Livestream Content ideas?
If you have not grabbed my 101 Livestream Ideas PDF you can do so by clicking the button below.👇

Resources Mentioned For Building Your Business
✅ Ecamm Live Broadcasting Software - Learn More Here
If you want to enrich your LIVE videos experience, this tool is AMAZING. Perfect for high production-looking lives and super simple to use and allows you to broadcast to multiple locations at the same time.
✅ Rev Transcription Service - Learn More Here
I use this service all the time when I need a video or audio transcribed. It's extremely inexpensive and they are super quick. Great service especially if you want to repurpose your content to be used on other platforms.
✅ EasyVSL – Learn More Here
Want to create awesome video sales letters? This tool can be used to create some amazing videos that sell your products and services. Not only does it create great videos but it will save you a boatload of time too.
✅ TubeBuddy – Learn More Here
I LOVE this tool for finding great keywords and tags for my YouTube videos and so much more. If you really want to have the edge when doing YouTube I highly recommend using this browser extension.
Did you get some value from this information? Leave me a comment below and share some other ways to repurpose live videos.
You rock,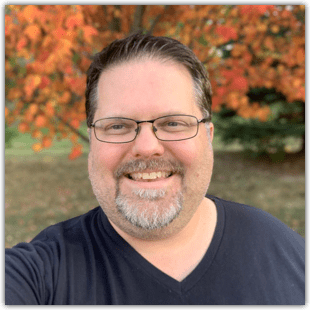 PS: Want to work directly with me? Click Here