Do you want to sell more affiliate products in your online business? Are you working hard but still haven't found that groove yet?
In this blog post, I will give you 3 of the top ways you can sell more affiliate products in your business.
Just in case you don't know, affiliate marketing can be very profitable if it is done right. Selling affiliate products is about providing a cool or valuable product that serves your customer.
If you always keep the customer in mind first and what they need, then what I share here will work way better in the end.
Selling more via affiliate marketing is not about spamming your link all over the place on places like social media. It's about the value to the would-be customers.
The best way to sell more affiliate products is to weave them into what you are already doing. As you read the top 3 ways below you will see what I am talking about.

1. Blog Post Integration
This is by far one of the best ways in my opinion to make more affiliate sales. If you are creating content on a regular basis, working links into your content that are relevant to the topic being talked about will result in more sales.
One of the biggest mistakes I see marketers make is sending people directly to a sales page. Now I am not saying this doesn't work, it does, however, it can and will be perceived by many to be too pitchy in most cases.
I like to create blog posts or other content that provides additional value that is free to obtain that is of high value and piques the interest of my audience.
Once they have their interest piqued and they have gotten value, they may want to learn more and you can provide them the link via a call to action in the blog post at the end or within the blog post itself.
One of the other ways to monetize your blog with affiliate offers is to create a "Tools" or "Products" page that highlights some of the best online resources or tools you use that are relevant to the market that is visiting your blog.
Just remember this, wrap your offers in added value and they will perform much better than someone that spams.
2. Offer Congruent Bonuses
This is a great way to incentivize your audience to buy a product from you. This is a great way to make more sales.
The key to selling more affiliate products is giving bonuses that are congruent with the offer itself.
It could be additional training that you do yourself. It could be a free coaching or game plan session you provide them.
It could even be a review of their blog or some other aspect of their marketing that you can help them with. Basically, you can get as creative as you want and run with it.
When you are offering bonuses to people, be sure to provide clear instructions on how to obtain the bonuses from you. You want to do this to avoid confusion as well as to make sure you take care of your customers in the best way possible.
3. Sell More Affiliate Products Via Webinars
Believe it or not, this is probably one of the most underused ways to sell affiliate products and yet it is probably the most powerful.
In today's world, people are distracted like crazy. As powerful as the internet is, it's also a haven for distraction.
With webinars, you pull people out of that confusing distraction for a short period and get them completely focused on what you are doing and offering.
Webinars don't have to be overly pitchy either. You can have an awesome webinar that is jam-packed with value and still sell something at the end.
For instance, maybe you bought a product that helped you get 20+ leads in one day. You could do a webinar highlighting what you did to get those 20+ leads and toward the end offer a way for your attendees to get additional information and training via an affiliate offer.
When you do this and combine it with offering bonuses, it's a sure-fire formula for getting more sales.
I always follow a general rule of thumb when I do a webinar. I want people to leave my webinar with something they can put into practice and get results even if they choose not to buy my offer.
This is how you create a rabid fan base that will love your training and what you do because they know first and foremost you actually care.
Additional Affiliate Marketing Resources
✅ Deadline Funnel – Learn More Here
Using REAL scarcity in your marketing with integrity is one of the most powerful aspects of making online sales. By far one of my favorite tools. It fully integrates with your email autoresponder and works amazingly well.
✅ ClickMagick – Learn More Here
The #1 rule in marketing is to TRACK EVERYTHING. If you don't know where your efforts are getting the best results you can't scale it up. This link-tracking software is the best I have seen and I use it myself every day.
✅ Systeme.io – Learn More Here
All in one tool suite for capture pages, product creation, and CRM. If you are just starting out and looking for the right tools I recommend this tool.
Did you get value from this post? Do you know more effective and proven ways to sell more affiliate products that are not listed here? Let me know in the comments below.
You rock,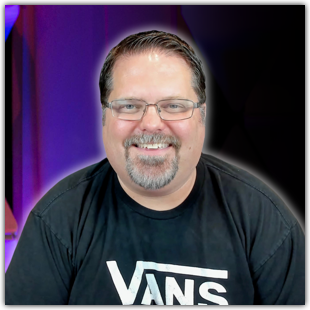 PS: Want to work directly with me? Click Here