I was blown away recently when I received an email from a highly respected internet marketer and business consultant regarding targeted content that literally made me think twice about what I publish on my blog.
What was so interesting about this email was it made you think:
What kind of content am I putting out? Does it cater to my target market, or does it cater to the industry itself? I promise you, there is a big difference my friend!
Two types of targeted content
Within our industry of network marketing, you can write content that caters to your reputation within the industry among your peers, or content that provides solutions to you potential customers problems.
I understand there is a lot that goes into deciding what people are searching for like keywords, blogging strategies, article writing, and yada, yada, yada…..lol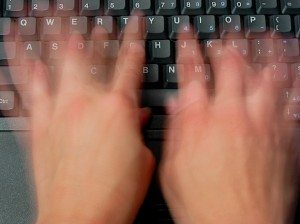 There is so much information on the internet regarding MLM and network marketing that it will make your head spin, but how much of it is actually pertaining to what that new person needs to be successful?
Like how to overcome their fear of the phone? Have you actually accomplished that yourself?
or maybe…
What about the person that needs to get more prospects locally to build their MLM business? Can you provide them the answer?
What about writing targeted content that gives them tips and strategies to approach their warm market? Yes, this still works! 🙂
Here is the thing, I am a techie guy, and my tendency is to lean toward the techie side of things.
I like to write about your blog ping list, your WordPress plugins, and all those things that techie people into blogging like when doing things online.
It does great things to prop up my ego and build credibility amongst my peers, but do your peers make you money? It's possible! But who really makes you money?
The ones that make you money are the ones that you can provide a solution too, and they will look to you for the answer.
Writing targeted content for your blog is going to be a real key for you as you build your blog with content over days, weeks, months and years.
If you are into attraction marketing then make your blog a place that has targeted content that caters to the real problems network marketers face.
Some of these problems may be prospecting strategies, lead generation, phone skills, team building, personal development and so much more.
Make it a place that showcases legitimate problems and then in turn provide legitimate answers and solutions for those problems.
You can do this by simply writing about the successes that you have had yourself in overcoming a common problem faced by networkers.
We are in business to make long-lasting relationships, but we are obviously here to make money also, and the ones that have the struggles in their business will begin to seek you out for the answers.
Next time you go to write a blog post, think about how this actually helps who your target market is, and is this targeted content that will actually provide a solution to the one reading it and I think you will be surprised at what happens over time!
Does this make sense to you? Tell me about it with a comment. Do you like what I am saying here? Tweet it! Do you thing this can help some bloggers out there? Share it!
It's your turn, tell me what you think?
"FREE 68 Minute Webinar Reveals How the #1 Income Earner in a Company With Thousands of Reps Can Sponsor 14-25 Leaders Into His Business Every 30 Days Using Proven, Time-Tested, Covert Sponsoring Techniques to Reach a $50,000 PER MONTH Income, and How You Can Too!"