If you are looking for ways to build your email list, then these three simple strategies will help you to build a list quickly.
You know that if you're in a home business of some sort, your main business asset will be your email list. I have gone into great depth on this blog as to why this is the case.
Without prospects, without people viewing your opportunity information regularly, you will never make money in your business. It seems easy enough right?
Well unfortunately most home business owners struggle with this and because of it most end up quitting.
So let's get into the best ways to build your list quickly, shall we?
Strategy #1 – Your Warm Market
YIKES! yup, I said it, at first, you should expose your warm market if you have a product or your business would potentially have an appeal to them.
If you go around online, you will hear people say, the warm market doesn't work anymore and the fact is, it's simply not true.
The warm market does work, but you will certainly need to start learning some other strategies as you progress through them.
As a new person in the industry, this is where you must start. If you have never gone through your warm market, you need to do that now.
You literally could have a gold mine in your warm market and not even know it. You simply put together a list that includes everybody you know in your total sphere of influence. Heck, the first place would be your Facebook friends and you can progress from there.
Start with a goal of 100 names and add to the list as you go. This is not hard to do as most people have more friends on their Facebook friends list where you can start right away.
After you have done that, you can then begin to look at other options.
Strategy #2 – Cold Market Prospecting
This one is a bit bolder in my opinion. When I went through my initial warm list this is where I turned.
Now this works, because I have seen people do it very successfully. You can use this approach in either affiliate marketing or network marketing or really any business model where someone might benefit from your product.
Now, a lot of people will say this doesn't work, I say, bull to that. I have used this strategy and signed up a lot of people doing this faithfully.
The reason most say it doesn't work is because it takes putting yourself out there and you need to really be a good networker and not let the "NO's" get to you, because you will get them I promise.
A lot of organizations have been built where people used primarily the cold market.
For me, I can't stand it…..lol. Just because I did it, doesn't mean I like it. I did it because I saw other people doing and building huge teams.
The key is finding what works for you, and going for it.
If you want to get more info on recruiting in the cold market, my buddy Ray Higdon and Chris Carroll put together a really cool product that can help anyone master this form of marketing.
Chris is a genius when it comes to recruiting in the cold market. You can check it out here.
Strategy #3 – Passive Marketing To Your Email List
Now, this is a strategy that top earners use to build their businesses online. Another way you maybe have heard this described before is Attraction Marketing.
The difference between this strategy and the other two is that you actually get people to call and chase you, rather than you calling and chasing them.
How do you do this? It's actually a simple process. Basically, you do it through content creation. Content creation is a great way for people to get to know you and learn from you before they buy.
I have successfully implemented this in my business for the last 13 years now and it works beautifully.
Think about this, when you go online searching for information on solving a problem you look for blogs, videos, and other content to get your answer right?
What if you were the one they stumbled upon for their answer and in the process, they loved what you offered? You are immediately positioned as the expert in your field.
You rock,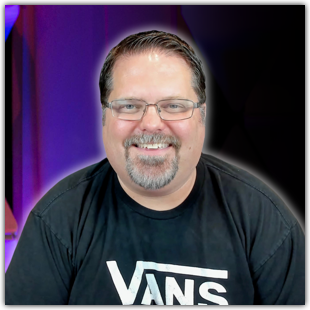 PS: Want to work directly with me? Click Here