So what is the best and fastest way to build a list and get leads? In this blog post I am going outline for you the tools you need, and the best places to get traffic to those pages.
Before you can get leads, you must have a place to capture leads.  You need a capture page and you also need an autoresponder.
These are needed if you want to build a list which I highly recommend. The easiest way to get these and set them up fast, is to use a system that is already built for you with ready made capture pages.
I mean don't get me wrong, you can set up your own websites if you want, but when you add up the cost of hosting, website design, testing and tweaking for the best conversions, it in your best interest to go with a system that is already set up and works for you.
If you don't have capture pages set up currently, this is what I use and recommend. Its fast, its ready to go, and the community is rock solid.
Ok so on to traffic….
Once you have your capture page and autoresonders in place, you can use the following strategies to drive traffic to your capture pages.
One of the best ways to get leads is to find out where people hang out online and find the best way to provide value to them.
The following are 3 of my favorite places to drive traffic to my capture pages in order to build my list.
#1 Way To Get Leads Online – Social Media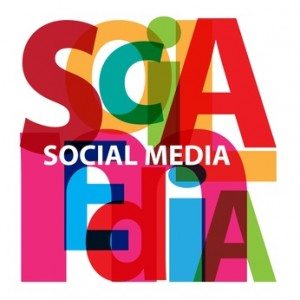 Without question, I believe one of the best ways to get leads is using social media sites like Facebook, to not only build your list, but build relationships in the process.
There are several ways you can begin to build your list in this way. First and foremost, understand that spam will never work.
Just posting your links all over the place is a joke and does not work. Nobody responds to this type of marketing.
Whats even worse is this type of marketing can ruin your reputation and will get you banned from these social media sites.
The best way to use common sense is to understand the spirit of social media.
I have yet to ever see a better explanation than that of Perry Belcher a few years ago regarding social media. You can see this video here.
Learning some simple strategies for placing ads and generating leads on Facebook is key to make social media work for you.
I like to use a combination of value based posts as well as videos to help people to get to know me, and my content and then I give the opportunity to opt in at the end of the video.
#2 Way To Get Leads Online – Video Marketing On YouTube
There has been a big uproar lately on YouTube and wether its effective for generating leads still, and my answer is YES WITHOUT QUESTION!
Video marketing will always be one of the key factors to success online, and there is no better place to put your videos than YouTube.
Its free, its effective, and it works. I put together a free video marketing checklist that helps you start getting leads via YouTube very quickly.
You can access the free cheat sheet by simply entering your name and email on this page and you will get emailed the cheat sheet and a free training video showing you how to do it right away.
#3 Way To Get Leads Online – PPV Marketing
Now this is a strategy that not a lot of people actually are doing but to date I generated about 8000 leads using this strategy alone.
Its powerful, its effective, and you can use it to start rocking and rolling. It is a paid strategy so you would need a marketing budget to make it work.
I have a training that I did not to long ago that you can access for free to see how this strategy works and can be put into practice. You can access this training here.
If you do it right, this strategy can easily bring you 50+ leads per day, and can be a great source of lead flow for you.
The cool thing about this strategy is, after you get your campaigns set up, its as simple as turning your campaigns on and off when you want to generate leads.
Conclusion
There are many ways to generate leads online. You just have to choose the best one that fits you and your business.
Of course I love video marketing in all aspects so make sure you pick up your free video marketing cheat sheet here on my blog to help you get up and rolling fast using video in your business.
To your success,