Probably one of the questions I get regularly being a video marketer is..
"What kind of camera and mic do you use, your videos are so good?"
That question is the motivation of this blog post and video so that you you can understand and know what is the best equipment to use to create and make quality videos in your marketing and in your business.
The truth is ever since I have been online the perception is that in order to be a good effective marketer using video you must have high end video equipment and you must be really good at editing and effects to create or make something that is effective.
This could not be farther from the truth. As a matter of fact, using video in your marketing has never been easier to do now days as literally the best technology is at your fingertips you just need to harness it and use it.
Now I would like to share a few things before I get into the kind of equipment you can use to make good videos.
I remember a few years ago, I was coaching a new student in video marketing, and one day he wrote me to tell me how he just bought an elaborate lighting kit that was $600 and he also got a video camera that was almost $1000.
Now mind you, here I was really starting to get major traction in my business using video and I was using a really crappy $50 webcam strapped to my laptop with crappy audio and crappy video quality, and my student just went out and upstaged me.
But I remember thinking "how is it that I am getting results and I don't use any of that fancy video equipment day by day". I realized that it was simple, deliver a message that is on point, and the rest just takes care of itself.
As we start this post just understand, that you don't have to have the most expensive, most bad ass camera, sound and lighting kit on the market. Some people think that in order to be successful at video marketing this is the case. Well I assure you, IT'S NOT THE CASE!
I say this because I know some will read this and think they have to get exactly what I say here before they can go out and take action. Again, this is not the case. Don't let this list keep you from just taking simple action toward your goals. If all you have is a laptop webcam and you can't afford anything else, JUST USE IT!
You don't have to wait to start if you don't have what I talk about here. The cameras you have on your laptop and your desktop computers are just fine to get started if thats all you have.
So with that being said, lets get started. 🙂
What type of video camera should I get?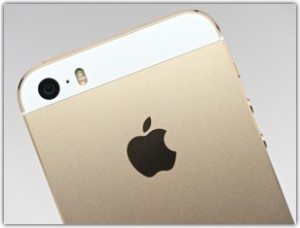 First if you want to go for quality, you can go with a high end camera if you want, but truth be told some of the best quality is literally right in your hands. The back side camera on the Iphone 5s is probably one of the best on the market.
As a matter of fact, the quality of the camera on the Iphone rivals some of the most expensive DSLR cameras with the highest quality lenses when you have good light.
About 95% of the videos I create now days is using the backside camera of my Iphone 5s and a simple mic extension which I will cover in a moment. So if you really want to go for quality and budget, use your Iphone back side camera.
The front camera on your Iphone is more of a webcam style camera and is only 1.2 megapixels while the back camera is 8 megapixels.
Now if you don't use an Iphone the question is WHY? Just kidding. If you use an Android or other device, just use the camera on those as the quality is also very good as well. The point is, the cameras on your cell phone will be more than adequate to get high quality shots for you.
In short, quit thinking you need to get all this super high end equipment to be effective at video marketing, its just not the case.
What should I do for audio?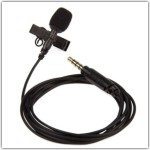 This is important also. Bad audio can make your videos very hard to understand and therefore can be annoying to your viewer. The best and least expensive way to get good audio on your Iphone 5s or other smartphone is to use a plug in lavalier mic. This can put the mic right near you and give you almost perfect audio every time.
The mic I recommend is the Rode Smartlav Lavalier Microphone for iPhone and Smartphones
 as this has done amazing things for taking up the quality of my videos for very low cost. Its super simple to use and there is literally nothing else required other than just plugging it in, and using it. There may be less expensive mics on the market, but because of the quality that this mic has, I believe its worth the slightly higher cost to pick this one up.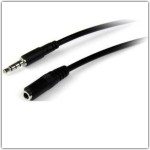 With this mic, you will need get an extension for it as the cord is only like 3 feet long, so unless you plan on using super close shots of yourself you will want to get this extension called StarTech.com MUHSMF2M 2m 4 Position TRRS Headset Extension Cable
 and it has worked great for me.
There really isn't much else you need to do other just plug it in, and hit record on your phone.
What about lighting?
Depending on where you are shooting your video, lighting will always play a role in how well your video looks.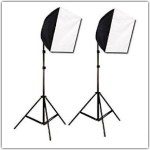 Natural light is always the best light but its not always possible to get natural light in every video. Also, when  you want to make videos in the evening or when its dark, you will need a good lighting kit to make that happen. The good news is you don't need to go out and get an elaborate lighting kit.
There are certainly better kits out there than the one I am using, but if you want to go on the more inexpensive side, go with the CowboyStudio Photography Photo Studio Video Quick Softbox Lighting Light Kit, 600 Watt Output
 and it should work just fine for you as it has worked flawlessly for me.
The only option for this lighting kit is to get some extra light bulbs that are a tad bit brighter, and I recommend LimoStudio Photo Studio Photography 105 Watt 6500K Day Light Fluorescent Full Spectrum Bulb
 as they are brighter and have served me well.
So what about a tripod, should I use one for shooting videos?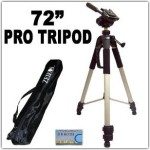 If you are going to be doing most of the videos yourself, I do recommend you get one. The tripod I purchased and use every day, is this one Professional PRO 72-inch Super Strong Tripod With Deluxe Soft Carrying Case
 because its inexpensive and it does the job.
When you are doing lots of videos, you for sure want a tripod because when your video is shaking around all the time, it won't look as professional as it could. So my recommendation is to for sure get a tripod that has a carrying case. You don't have to go with this one, but it has served me well.
Smartphone clamp for the tripod is important…
Also, with the tripod, I use a mount that screws on top of the tripod that holds my phone.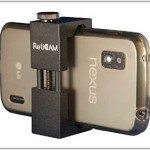 It works awesome, and is super simple to put the phone it, and take it out. The one I recommend is RetiCAM Smartphone Tripod Mount it is awesome and works great.
The reason you need this is because your tripod only comes with the standard screw on it, and this clamp is custom designed to work with smartphones.
So here is your short list of everything I use in my home video studio.
Iphone 5s for taking awesome videos.
For audio – Rode Smartlav Lavalier Microphone for iPhone and Smartphones
Audio extension – StarTech.com MUHSMF2M 2m 4 Position TRRS Headset Extension Cable
Lighting kit – CowboyStudio Photography Photo Studio Video Quick Softbox Lighting Light Kit, 600 Watt Output
Lighting kit replacement bulbs – LimoStudio Photo Studio Photography 105 Watt 6500K Day Light Fluorescent Full Spectrum Bulb
Tripod clamp mount for smartphones – RetiCAM Smartphone Tripod Mount
Hopefully you got something out of this blog post and video. This is all I use inside my personal video marketing studio. You can see this is not complicated, its a super easy set up, and its super easy to set up and use. Just remember, if you keep it simple, you will always have better results.