So many people procrastinate on starting video marketing, even though they know video is almost essential to growing a successful home biz these days.
We've gone over the reasons why it's essential on this blog a ton.
But a quick recap in one sentence: "It's the fastest way available to create the KNOW, LIKE, and TRUST FACTOR that is essential to building a brand and business online… where people will join your list and buy things from you!"
So there you go! You now know why.
Besides fear of getting on camera, the next most handy excuse is that people "don't have the right equipment" to start video marketing.
Of course most likely, that excuse is just a cover up for not wanting to get on camera. So let's go ahead and completely shatter the equipment excuse right now.
Chances Are…You Already Have Everything You Need to Start Using Video Marketing!
Let's remember…
You're not creating Hollywood blockbusters here. The message, and your personality count more than anything else here.
Sure you can get as fancy as you want, but it's not necessary what-so-ever. In fact some of the biggest YouTube stars in the world use the exact simple equipment I'm about to tell you about.
Obviously we know where you've got to start…
The Camera
Your Phone Camera Works Fine!
Let's make this simple. It's likely already attached to that thing that's already in your: Your PHONE!
Most people have smart phones, and smartphones have some really great cameras on them. Some have superior cameras than most of the cameras out there that cost hundreds of dollars.
In fact, the quality of the camera on an iPhone will some of the most expensive DSLR cameras with the highest quality lenses.
You can even edit your videos right on your phones in most instances, and then slap it right up on YouTube.
If you feel like you need to buy something, then you're better off investing in a tripod for your phone. You can pick up a halfway decent one for $8 bucks, and a good one for $15-$20. BOOM!
Your #1 problem taken care of right there.
Your Laptop has a camera staring right at you!
Most people these days have laptops or notebooks that they use. You may actually be on one right now reading this blog post.
Now look at the top of the screen! Yes, there's a camera there. It works just fine for shooting marketing videos. And no tripod required! Use it!! 😉
No Smartphone, or Laptop, But a Desktop?
Don't worry! Because YOU can just get a webcam!
Won't that cost an arm and leg? Well here's what the top 3 selling webcams are going for on Amazon as of this writing #1: $62, #2: $29, #3: $20. That might set you back a couple of Frappuccino's at Starbucks this week.
But won't it be well worth it when the leads and commissions start rolling in? Nod YES… because I promise you it will!
Bottom line: You can likely start for free with what you already have, or make a small investment for your business and watch it take off with video marketing!
Lighting
You want your viewers to see your pretty face, because that builds the know and like factors.
Ghetto Lighting
There's no shame in the video marketing game. You can use your own ghetto-style homemade lighting and be just fine until you can afford to invest in more fancy equipment.
Natural lighting from the sun is perfectly fine. The only thing with this is that you'll want to time when you film your videos. In other words, when the light is best.
Which if you're outside is the "Golden Hour" time. This basically means the hour right before sunrise or sunset. You'll stay gold like Pony Boy at this time.
Or if you're inside, you'll just want to experiment with the best positioning near the windows. Boom! Free lighting from Mother Nature. You can't beat that price. 😉
You can also experiment with your own lamps in the house. Just play around and you'll find some cool lighting spots to film no matter where you're at. And again, it's FREE. You're using what you already have at your disposal.
And it'll turn you into a resourceful marketer which is a skill that every entrepreneur needs!
Fancy Lighting
You can get as fancy as you want with your lighting. It's not necessary of course as you just saw.
But if you insist on getting things perfect (there's no such thing), then you can grab a lighting system like the one I use. It's the "Cowboy Studio Photography Photo Studio Video Quick Softbox Lighting Light Kit".
No you won't become a cowboy (unless you want to of course) but your viewers will be able to see you better, and it's an easy peasy set up for less than $90 bucks! And you'll feel like a bad@ss cowboy.
So there you go!
The KEY to Getting Started With Video Marketing!
The key is just to get started.
So what if your videos aren't perfect. Get as close to perfect as you can, and share a TON of valuable content that your viewers want and need to hear to get the results they're after.
The only thing that I CAN guarantee, is that the more you help your viewers get to where they want with your videos, the more forgiving they'll be no matter what your set-up!
My No-Fear Video Marketing System will show you how to get started from where you're at with your video marketing, and I'll even give you some tips that have helped me get over 80K leads from my videos!
PLUS, there's a full module on how to get over your fear of video. The spoiler alert for that…GET STARTED! Pretty simple huh?
Now that we've shattered your biggest excuse for getting started… go get started on video marketing!!
You rock,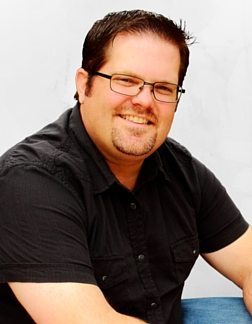 Mark Harbert
PS: Ready To Work With Me? Click Here