Let's face it, AI is all the rage these days. Everyone's talking about it, using it, and it's definitely a hot topic.
It seems like people are turning to AI for everything these days, from creating content to video marketing, and more.
Check out my newest Podcast Episode on this very topic!

Now don't get me wrong, I'm totally on board with AI and all the possibilities it brings to the table, especially for marketers looking to build a business online. The things AI can do are pretty amazing.
But I don't think it's going to replace everything, especially when it comes to video marketing.
I know there's a lot of skepticism out there, with people thinking that AI will replace everything we do. But I don't see it that way, and I'm going to tell you why.
I believe that video marketing provides a human connection that AI just can't replicate.
Sure, AI can do some amazing things, but it's really meant to assist us in the creative process.
Video marketing can provide human connection in a way that people are craving more than ever these days, despite being more connected than ever with technology and social media.
People are looking for authenticity and that feeling of human connection. That's why I believe that video marketing is so crucial for businesses. Without it, you're putting yourself at a disadvantage compared to those who are using it.
AI may be able to create videos that look and sound like you, but it can't replicate the emotions and human connection you create with your audience.
Authentic connection through video will always reign supreme.
People are highly skeptical these days, thanks in part to AI, which is why human connection will play such a big role, especially in video marketing.
Emotional impact is another big factor that sets video marketing apart from AI. Videos have the power to evoke strong emotions in viewers, which can have a long-lasting impact on their lives.
AI may be able to provide recommendations and analyze data, but it can't create content that resonates emotionally with an audience in the same way that humans can. Authenticity is such a big thing in today's marketplace.
People want to spend their money with authentic brands that are real and relatable.
Large corporations are having a tough time making that connection, which is why personal brands are becoming so popular online.
By creating videos with a human touch, you can show your audience that your brand is authentic and relatable.
Storytelling is another key aspect of video marketing that separates it from AI.
The ability to share your story from a real place will have a much deeper and reaching impact than some AI computer can drum up.
Humans have been telling stories for centuries, and videos that tell a story are more effective in creating a connection with the audience.
This is why we tend to look up to celebrities, and why movies are so effective – they tell a story that locks people in and creates that connection.
In today's world, if you're not using some kind of video marketing strategy in your business, you're going to be left behind.
Video is the key to future-proofing your business, especially with the advancements in AI technology. So don't be afraid to put yourself out there and create videos, even if they're short and simple.
Start by creating short-form videos and work your way up.
With video, you have the power to build a personal brand online and connect with your audience on a deeper level. So, what are you waiting for?
Start creating videos and put the human touch back into video marketing!
What do you think?
Am I off base here?
Share your thoughts in the comments below. 👇
Additional Resources
✅ Logitech Brio 4K Webcam - Learn More Here
This is the webcam I use every day to record videos on my main computer. The resolution is fantastic, it's simple, and it's cost-effective. If you are creating videos, you want to make sure you record your videos in the highest definition possible.
✅ OptimizePress Funnel Builder – Learn More Here
By far the best WordPress theme and funnel builder on the market. It's meant for marketers because it's created by marketers. It gets my highest recommendation and I use it on all my personal sites.
✅ Repurpose.io - Learn More Here
This tool is flat-out AMAZING! If you are creating short-form videos or any video, this tool makes it insanely easy to share your content on other platforms. This tool is highly recommended.
You rock,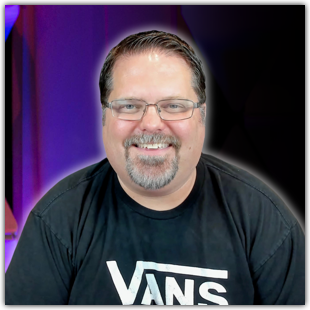 PS: Want to work directly with me? Click Here