If you have been around you know how many new strategies hit the market for promoting your business. It's a constant influx of technology that should be used to promote.
However, I am going to show you in this blog post and video how to use these strategies as more of a promotional tool for long term content.
The goal in your business should always be to create something that lasts for the long term and brings you results for years to come.
Creating a residual income stream for your business should always be the #1 goal and it starts with creating content that produces a residual effect in your business for years to come.

Part 1: Create Long Term Timeless Content
Long-term content is creating a piece of content that will be relevant today and 5 years from now. There are two main content types I put my focus on, blog posts and YouTube videos.
Creating a piece of content that has longevity is what will set you free in your business. It will get you short term results and long term results
In home-business, we talk a lot about residual income. Well, how about getting residual leads and traffic?
Because in reality, the residual leads and traffic feed the residual income. Make sense?
This is why you want to have a long-term approach when you create content because it's not just about getting short-term results, it's about getting long term as well because that is what will allow you to have longevity and results for years to come.
After you have created your long-term piece of content, you move on to part #2…
Part 2: Promote Your Content via "
Feeder Strategies

"

Using social media platforms is an incredibly powerful way to promote whatever want. As a matter of fact, there are tons of different tools and ways to use social media.

One of the fastest and easiest ways is stories. Facebook stories, Instagram stories, TikTok, Instagram REEL. etc.

These strategies are everywhere and I call these strategies "Feeder Strategies" because they are a great way to take a long term piece of content and promote it quickly.

So let's say you create your long-term timeless content, then as soon as you are done you hop on and do a Facebook story to let everybody know about your new video or blog post?

Then you hop over to Instagram and do the same thing via a story?

Then, you do a funny TikTok video to promote your new blog post?

When you create a new piece of content, places like YouTube and Google look at the initial response to the content within the first 48 hours to see if they want to promote it more. This can potentially set you up for long term exposure and gain with your content.

If you use these short term "feeder strategies" to promote your more long term content you get short term exposure with potential long term gain.

This will drive traffic and leads and set you up for a business that builds itself over time.

So what do you think? Is this doable?

Let me know in the comments below, and feel free to share if you know someone that will get value.

You rock,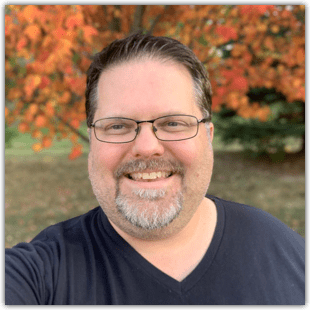 Mark Harbert
PS: Looking For The Best Place To Start Online For Getting Leads? Click Here