If you are looking to reach the pinnacle in your home business, it starts with your vision of success.
What is your vision? What is your desire? Where do you want to be in 3-5 years from now?
Sadly most really don't know.
Most go at their business with a shotgun approach. They throw mud at the wall and hope some sticks.
This is no way to build a business, and it's certainly no way to live your life.
We have all heard it a million times, but for some reason, a majority have not actually sat down and mapped out our goals yet.
I have been in this industry for a while now, and one of the most important things to your success is putting a marketing plan together or a blueprint of where you want to be, and that starts with your vision of success.
What is a vision of success?
The concept is simple. Where do you envision yourself five years from now?
Your vision could include many things like being completely debt-free, or 100% job free. or it could even mean you want to do volunteer work for a church or mission.
Whatever your vision of success is, you must get clear on it with a written plan. Each person will have a unique and personal plan as each of us have different priorities, values, and interests. So put down what is important to you.
Even if you don't know where to start, just get a pen and pad of paper and start writing. Don't overthink it, just let it flow out of you.
Sometimes it can be a little difficult to get the thought process going, but once it gets going, it will pick up momentum.
So give yourself some time to get clear on your vision of success.
How do I execute my vision?
Once you have clearly defined your vision of success, it's time to map out the correct strategies it will take to get you there. You do this by basically figuring out what daily action steps are necessary to get you to that goal.
Way back in 2002, I was moving from Columbus, OH to San Diego, CA. I was driving all by myself in my 2001 Ford F-150. I knew that I was looking at approximately 35+ or so hours of drive time. Because I did not want to take any chances driving myself, I decided to do it over 5 days.
I determined ahead of time where I was going to stop for a motel and then I found the places and made reservations.
I basically thought it through as best as I could. In the end, I arrived in California early by 3 hours, I was rested, I was ready to move into my new place.
By thinking all of this through ahead of time I knew each step I needed to take and there really was no stress the entire time of my trip. During my stops I was rested, I was alert the entire time because each step of my trip was thought through completely.
Where to go from here:
It is incredibly important for us to sit down and count the cost before we begin.
You absolutely must do this if you have not already, this will be the most crucial part of your business and that is laying the foundation of how you will build day in and day out.
We need to take charge of our own successes and never blaming anybody if we are lacking.
Your vision of success can be the single defining factor as to whether you will achieve your goals or not.
You can not get to your destination in an efficient and effective manner if you have not mapped it out.
Basically having a vision of success is what will set you up for maximum achievement in your business, so are you ready to get to work! 🙂
You rock,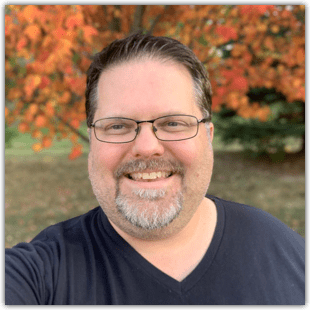 PS: Want to work directly with me? Click Here
PS: Have You Downloaded My 14 Conversation Starters PDF Yet? Click Here