We all love hacks! Ways to make things easier and more enjoyable.
When you're an obsessed video marketer like me, you love YouTube Hacks! Some of them can be used just to make your audience happier! and others you can ALSO use to make your rankings happier. 🙂
I really like those kinds! So let's dig right in and check out some of these hacks that your viewers will like as well as yourself for the rankings boost they give.

3 Cool Hacks That Will Help Both Your Viewers and Your SEO!
#1 Upload Transcripts to Your Videos.
This will help in two ways!
First… your viewers can read what your saying and they can further understand what you are saying!
Second… the good ole' YouTube robots read that content, and therefore rank your videos according to the content inside.
So if it's correct, and you're using the right keywords YouTube and Google will have a better idea of how to rank your videos because they'll know what content is in there.
You can even take that corrected transcript, and add the entire thing right in the "Video Description" area and give YouTube yet another way to see exactly what your video is about and rank it accordingly!
A great place to have transcripts done is Rev.com which is super inexpensive.
#2 Create Playlists!
Playlists are great because they allow you to organize your video content in a more relevant way for your viewers.
Plus… your viewers are more likely to stay on your channel longer if they tap into one of your playlists.
You can organize your playlist in such a way that it makes it easier for them to stay on your channel.
For instance, if you're creating videos to help network marketers, you can organize certain content around topics such as "recruiting" or "Facebook Marketing" or "Keyword Research" and add the videos on those topics in one playlist.
Very much like the categories of your blog!
This keeps everything organized for your viewers, and allows them to stream the entire playlist on any given topic!
But what it also helps do is let YouTube and Google recognize some of the main keywords that you want to rank for.
Don't forget, YouTube ranks channels too in addition to individual videos.
#3 Use TIME STAMPS in Your Video Descriptions…
This hack might be old news to some, but a lot of people think it's difficult to add timestamps when it's really the easiest thing in the world!
Using timestamps saves your viewers time. (No pun intended!)
Ever watch a video and you just want to get to a certain point in the video? And you keep scrolling endlessly through.
Your viewers are busy. Everyone's in a hurry and wants their info lightning fast! Especially in videos where you may be doing step by step instructions. Or times when you may go a little longer because it's a more complicated subject.
Time Stamps ALSO Help You With Video Marketing SEO!
You see, when you create the timestamps, you can…and likely naturally will… use keywords that are relevant to your topic.
This tells YouTube and Google exactly what your video is about, which makes it more relevant to searchers, and therefore may be rewarded with higher rankings.
The Best Part? It's Simple to Create Time Stamps!
For simplicity's sake… Let's pretend we're creating a video to teach how to make a grilled cheese sandwich. In the description field, you'd just write something like:
1:00 Take out 2 slices of Wonder Bread (Because you can't have a grilled cheese with any other bread)
1:20 Take out a 9inch frying pan…
1:30 Add Kerry Gold Grass-Fed Butter to the Pan, turn on the fire, and let the butter melt…
I think you get the point and you know how to make a grilled cheese sandwich.
So those timestamps that you entered, will automatically turn into clickable links that when clicked… will automatically take the video right to that spot! So it will look like this:
1:00 Take out 2 slices of Wonder Bread (Because you can't have a grilled cheese with any other bread)
1:20 Take out a 9inch frying pan…
So there you go!
Those are 3 simple hacks that will have your viewers loving you because you're giving them the info they want and making it easier for them to consume that info.
And YouTube will love your videos and likely rank them higher because you're making it easy for them to know what your videos are about!
It's Win/Win!
Are you using YouTube in your business? Let me know in the comments below.
You rock,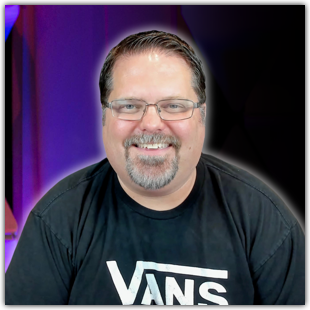 PS: Want to work directly with me? Click Here