I just did a webinar for my good friends over at MLSP and let me tell you, the 450+ people that were on that webinar were loving the content I was throwing at them. Check out these comments on Facebook after the webinar…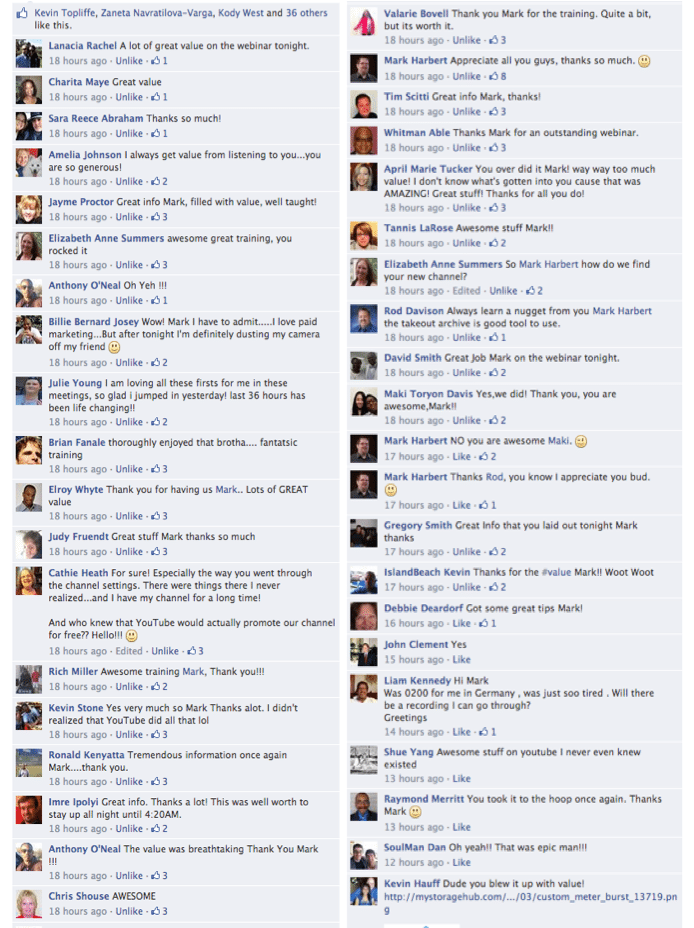 There is nothing more I love than giving the value. The good news, I got my hands on the recording for you so you can watch it.
What I focused on in this training was why you want to be doing video marketing. The features inside your YouTube channel and how you can use them to get leads and build an audience and how you can create, edit, and rank videos that you do with your mobile phone.
If you get value from this video, please share it around with your friends and please leave me a comment below.
Need some more leads? Need marketing training? Start Here.