Total Read Time:
7
minutes
If you want to have a successful home business online, then you MUST build a brand that stands out in the crowd.
Building a brand means that you MUST give people a reason to trust you, and hold YOU center in their mind as the go-to person in the marketplace.
The way you do that online (or off) is with CONTENT!
Content is king! You've heard it plenty of times, and as cliché as it may seem, it's the truth! Without displaying your credibility, and earning know, like, and trust with valuable content, you won't get very far in the online marketing game.
Content Creation Formula
You've Got Choices When It Comes to Content!
Having choices is a beautiful thing. Besides, how boring would the internet be without choices in content?
More importantly, the different platforms for content let you expand your reach in your marketplace so that people can find you in different ways.
That being said, if you're just starting out, you don't need to use or implement all of these right away.
In fact, you may find you never have to use some of them. But you MUST use at least one, and probably two if you want to build a list. Other than that, once you master a couple, the virtual sky is the limit.
5 Types of Content to Create a Brand That People Know, Like, and Trust!
#1: Video Marketing
Of course I'd say that first right? But it's absolutely true.
I've built a multiple six-figure business with video marketing, so I'd be doing YOU a huge disservice if I didn't tout it as one of the best and most proven types of content you should start using ASAP!
The reason is simple. Video marketing is the ultimate shortcut to building know, like, and trust.
Think about it. When someone sees you on video so many things are happening at once. It's the closest thing to face to face marketing there is online.
They're looking into your eyes…
They're hearing your voice…
Your personality is shining through…
They begin to feel like they know you…
Your valuable content gets them closer to their goals…
And they begin to trust you!
You Can Use Video Across Various Platforms!
Of course when we think of video marketing, we think of YouTube first. Which is good because it's actually the 2nd biggest search engine on the internet.
But you can use video on social media, and on your own websites. This versatility just helps to bond and spread your message even further!
Video is your friend, and faster you get over your fear of video, and start adding valuable content to the world with it, the faster you'll be on your way to creating a full-time six-figure online business from home! (That is what you want isn't it? 😉 )
#2: Blogging
One of the most important things about creating your own blog, is that it's ALL YOURS!
You own it. It's your little piece of internet real estate that you can do whatever you want with Literally! (As long as it's legal of course.) It's a home base where you can continuously drive prospects to for more value, to build a lead list, and to sell your products or opportunity.
This is vital because nobody can take that away from you. It's your content. You own it. And it doesn't get shut down until you say it does.
Your Blog Is a Great Branding Tool!
Your blog should immediately tell your prospects who you are, and what you can do for them . Right up top, right from the get-go. Within seconds your visitor should know how you'll help them get closer to their goals.
That being said, your blog is there to serve your audience.
And although you're building a brand around YOU, your blog (and ALL of your content for that matter) is NEVER ABOUT YOU. It's about your prospects dreams and goals. It's how you can serve them, and help them reach their goals. If you remember that you'll always be fine!
3 Quick Steps to Start a Blog Today (the Quick and Easy Summary!)
Step 1: Buy a domain name.
For branding purposes, you'll want your domain name to be based around YOUR NAME (hence MarkHarbert.com). You can use variations of course like YourNameCoaching.com, AskYourName.com, etc. But don't forget… we're building a brand here, and that brand is YOU!
There are various places to set up your domain, but the easiest, and most trusted name online to buy your domain name is through GoDaddy.com
Step 2: Use WordPress as Your Platform.
WordPress is simply the most powerful platform, and in most cases, with most themes, it's very user friendly!
Google tends to love WordPress, and with various plug-ins, you can increase the power and reach of your blog very simply!
Step 3: Add Valuable Content Consistently!
Building a successful blog takes consistency!
The truth that most people won't tell you… is that your blog isn't going to be an overnight success. It takes time. And your only choice to make it successful is to continuously add value.
This builds TRUST with your prospects, and it allows you to get found by the big daddy Google search engine. This will allow people to find YOU, at the time when they need you most! And that's a beautiful thing when the ball gets rolling!
BONUS: Want a Shortcut to Building a Blog FAST?
One of the fastest ways to start a blog is with MLSP! Using MLSP SITES will allow you to get a blog set up in less than an hour! SITES is run on a very powerful and FAST top-tier hosting, and it's super easy to use (on WordPress platform). Plus all the best plug-ins, and other bells and whistles that you'll ever need are already installed for you!
#3: Email Marketing
Your email list is gold! Your list consists of your most targeted and interested prospects who are giving you permission to contact them. Which actually means they've volunteered to become a LEAD for your business.
Many people don't think of email marketing as a form of content, but it most certainly is. When email marketing is done right, it becomes a platform to add value to your prospects lives!
While it's often seen as only a promotional platform, if your emails don't also provide value, then people will simply stop opening and reading, and therefore cannot be effective as a promotional strategy either.
Email marketing goes hand-in-hand with the other content strategies like video marketing and/or blogging above. It's cyclical, meaning that you'll drive your traffic from videos to your capture pages to build your list, but then you can bring people back to your newest videos or blog posts through email.
This keeps your prospects in your web of influence. And this is a must, because people have very short attention spans online.
The sad truth is that once someone leaves your video or your website, they likely won't return on their own. It's not their fault. There's just too much other stuff grabbing their attention. Too many rabbit holes to go down. But if you can get them to give you permission to keep contacting them, you can stay on their radar, giving you enough time to build that trust with them!
The fastest way to get set up with building your email list is through Aweber. There are others, but this is the easiest and is very highly trusted.
The hardest part about building an email list is to create effective and high-converting capture page (the place where you'll get your prospects information.)
But don't worry. There's a simple tool called Funnelizer that will help you get that going quickly!
#4: Social Media
The term social media covers a lot of ground.
The trick is to go where MOST of your target market is hanging out to attract prospects to your brand. While there's Twitter, Instagram, and many others…the social media platform that I rely on most is Facebook!
That of course doesn't mean it's the best platform for you, or your business. Or that you shouldn't expand out to those other platforms!
Here's just a few reasons Facebook is my favorite social media platform…
[bullet_block style="size-16″ small_icon="1.png" width="" alignment="center"]
[/bullet_block]
With over 2 BILLION active users (1.5 Billion Daily Active) it's got the biggest pool of prospects available in one spot!
It's highly versatile (Text posts, video posts, Facebook LIVE, etc.)
Targeting your hottest prospects is super simple!
You can create a Business Page to grow an audience dedicated to YOU and your brand.
Getting started with paid advertising to scale your business is super simple (and inexpensive for testing!)
You can easily lead people to your other content!
Communicating directly with your top prospects is simple (and can be automated) with Facebook Messenger.
And MORE!
Getting started on Facebook is simple. In fact, you're likely already there. But you may not be building your brand, or at least using Facebook correctly to grow your business.
If you want fast results, and you want to reach people where they're at MOST, Facebook is your place to do it!
#5: ManyChat
So ManyChat is kinda the new kid on the block, but it's a darn good one. And it goes hand in hand with Facebook.
ManyChat allows you to build a list ON Facebook!
It's a powerful bot that you link to Facebook Messenger, where you can automate your messages, and even respond in real time as if you're there chatting with your prospects. Not to mention, you use it directly through Facebook Messenger… so it's very simple to get the hang of!
Does it replace email marketing? Technically it can. Should it? NO!
Don't forget, Facebook owns Messenger. And therefore owns your account, and can shut you down whenever they want.
YOU own your email list. So you should be building both.
However that doesn't mean that ManyChat isn't powerful as heck! In fact in some ways, it's proving to be more powerful than email for a variety of reasons.
Here's why…
90% AVERAGE Open Rates compared to email's 15% -20% (that's a lot of extra eyeballs)
30% Average Click Thru Rates compared to email's 3% -10%
Allows prospects to STAY right there on Facebook
Prospects can be subscribed with 1-click!
You can have REAL-TIME conversations (automated)
And much more!
Is ManyChat Really Content?
Absolutely! You have a chance to add value through your messages, point to your valuable content, and create know, like, and trust!
It works the same as email. If you continuously use ManyChat just to promote your products or opportunity, it will very quickly go out of style for YOUR prospects!
Want to learn more about ManyChat? To watch a free training webinar to show you just how powerful this strategy can be. Click Here To Register.
You Now Have 5 Avenues of Content to Build Your Brand!
Your business will not grow without providing content that builds your brand. It's as simple as that.
If you're reading this it's because you want to grow your home business. And it's up to You to get started. You now have 5 ways to start!
TODAY is your day to get started. Pick one and go with it. Pretty soon, you'll have a full-fledged content marketing strategy building your business FOR you, night and day, whether YOU show up or not!
More Resources For You
14 Messenger Conversation Starters & Training
Content Creation and Promotion Formula
Did you get value? Please leave me a comment below and feel free to share it with your friends.
You rock,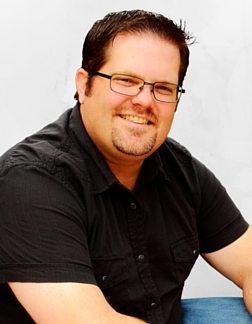 Mark Harbert