Lead generation is a super important part of making your business work online. Without it, it's going to be very hard to really make sales on a regular basis.
The biggest areas that I see for people that cause the most struggle to actually build an email list are in three major areas.
I will explain each one of them so that you know where to put your focus in the future.
Key #1: Understanding Your Prospects "Pain Points"
This is really the foundation to being effective at making sales and that is narrowing in on the problems of your market.
We like to call them pain points because it's the biggest pain that your prospects have and address it in your marketing.
Let me give you an example.
Let's say you have a pain in your shoulder and you are looking for relief. Pain is usually very annoying and can sometimes drive you bonkers.
You desperately search to find the pain reliever so you can get some sanity.
This is the same concept you want to use when looking to generate leads with prospects, find their pain points, and be very clear about what they are for your particular market.
When you find them and can speak directly to them, you have a winning combination.
Key #2: Proper Positioning
This is one of those areas where many people miss it when it comes to marketing online. It's the art of positioning.
Positioning is simply the art of making your solution look super appealing to your prospects and providing the solution to their pain points.
One of the best ways to do this is with "How To" type headlines and really simplifying the message.
Many marketers make a big mistake and tend to get way too technical with their audience. This mistake will scare away many people.
Your ability to be successful online is your ability to take the complex and make it easy to take in and understand.
Essentially where your prospects say "yeah, I can do that too"
Learn to master positioning and you will be on the right track.
Key #3: Having A Compelling Offer
This is where the magic happens. Your offer is essentially the solution to the pain point you have discovered.
As simple as it sounds, once you have determined your market's pain points, you just simply give them the solution to that problem.
When you have the solution, they will be more than willing to give you their contact information, and boom, you have a lead.
When creating your compelling offer, do not try to solve every problem they have. No. As a matter of fact, solving too many problems at once can be overwhelming your prospects so keep it simple.
Put your offers focus on solving just one major issue they face. This is more than enough to compel them to move on to what you have.
Additional Resources
✅ Digital Mentors (Formally MLSP) – Learn More Here
All in one tool suite for capture pages, product creation, and CRM. If you are just starting out and looking for the right tools I recommend Digital Mentors.
✅ Ecamm Live Broadcasting Software - Learn More Here
If you want to enrich your LIVE videos experience, this tool is AMAZING. Perfect for high production-looking lives and super simple to use and allows you to broadcast to multiple locations at the same time.
✅ Aweber Autoresponder - Learn More Here
Building an email list is ESSENTIAL to the longevity of your online business. If you are not sure where to start in the online marketing game, this is for sure the first tool you should invest in for your business. Aweber is considered the industry standard.
Did you get value from this post? If so leave me a comment below and let me know.
You rock,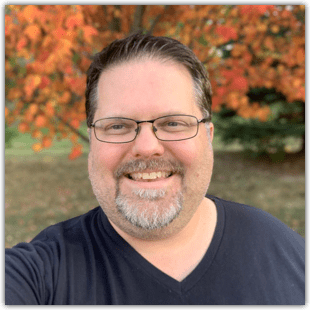 PS: Want to work directly with me? Click Here