The leading cause of list building is traffic.
Without visitors to your capture pages or websites, there's no chance in heck of building a list. So that's the starting point. And that's why you're going to want to pay very close attention to this post.
But before we start talking about traffic strategies, we've got to talk about something extremely important.
All Traffic Is Not Equal!
While the traffic game is essentially a numbers game, it's vital that you realize that what you need is TARGETED TRAFFIC!
You need people visiting your site who want what you have, and therefore see your lead magnet(s) as highly relevant to THEIR needs.
Otherwise, a) Your optin rates are going to be very low, and b) those who do subscribe to your list… won't be very responsive.
Targeted traffic is the cure for that!
Now that that's out of the way…
5 Traffic Strategies to Quickly Get Targeted Visitors to Your Website (and New Subscribers On Your List!!)
Strategy #1: YouTube
This is an excellent way to get highly targeted traffic & leads. And it just so happens that I built my business from zero to 5-figures in 90 days using exactly this strategy. 😉 This is an excellent way to get traffic when you're on a budget.
A huge benefit of YouTube and video marketing is that you kill a few birds with one stone. Videos allow you to build almost instant rapport with your prospects.
You know…the ole' know, like, and trust thing that's so vital to get visitors who are ready to sign-up almost before they even get to your page.
A great way to get started is to set up a channel and start doing YouTube shorts.
Essentially YouTube shorts is YouTube's version of TikTok. It is being severely underused and there is a huge opportunity there.
Strategy #2 Facebook
There are a couple of nice benefits to Facebook traffic. You can get traffic from Facebook for FREE! So if you've just started your business, and you're cash-strapped, you can still get traffic to your capture pages.
One good thing about starting out with free traffic is that it allows you to test your offers without going broke.
There are about 1.8 Billion people on Facebook. That's a hefty little pool to pull leads from if you do things right. There are also some amazing targeting strategies to find the people who want exactly what you have.
For more training on getting leads on Facebook check out this blog post, I did not too long ago…
10 Quick and Easy Ways To Generate Leads on Facebook
Strategy #3 Google & SEO
Just Google it! How many times have you said that? How many times have you done it? Everyone does, and that's why Google and SEO are so darned powerful. It's a source of automated free traffic that comes in day and night.
And these are the people actively typing and searching for exact phrases and questions that YOU can help them with. This is highly-targeted traffic!
The key to winning with organic content by way of SEO is consistency over a period of time. You are not just going to put out a video and get traffic overnight.
You have to create really good content that people want to read and over time Google will reward you.
Strategy #4 Paid Marketing
While free traffic sounds nice, it's not exactly free. You're using up one of your most important assets. YOUR TIME!! And let's face it, one of the reasons you probably started your business is to get MORE time, not less.
So the sooner you can scale up your business with Paid strategies, the faster you'll watch your business skyrocket to levels you might not even think are possible right now. And give you your time back!
There are various strategies for paid marketing, including the three that we just spoke about. YouTube, FB, and Google all have paid elements that you can tap into.
But it doesn't stop there. There are plenty of other areas where you can put in a dollar and get $2+ back all day long.
Simply focus on mastering a paid strategy and don't do anything else until you do.
Strategy #5: Solo Ads
While this little-known and under-utilized paid strategy requires a little bit of a learning curve…the return can be immense.
This is one of the fastest ways to get a surge of targeted traffic to your list! Once marketers tap into this traffic source, they seldom go back.
The most difficult thing with this traffic strategy is finding reputable solo ad vendors. Simply doing your research and having a testing budget will go far.
Additional Resources
✅ ClickMagick – Learn More Here
The #1 rule in marketing is to TRACK EVERYTHING. If you don't know where your efforts are getting the best results you can't scale it up. This link-tracking software is the best I have seen and I use it myself every day.
✅ OptimizePress Funnel Builder – Learn More Here
By far the best WordPress theme and funnel builder on the market. It's meant for marketers because it's created by marketers. It gets my highest recommendation and I use it on all my personal sites.
✅ Aweber Autoresponder - Learn More Here
Building an email list is ESSENTIAL to the longevity of your online business. If you are not sure where to start in the online marketing game, this is for sure the first tool you should invest in for your business. Aweber is considered the industry standard.
So there you go, 5 solid strategies to make sure that you've always got fresh visitors to your websites, and therefore fresh red-hot leads onto your list.
This is by no means the only way to drive traffic, but these are the ones I like to put focus on first and foremost.
You rock,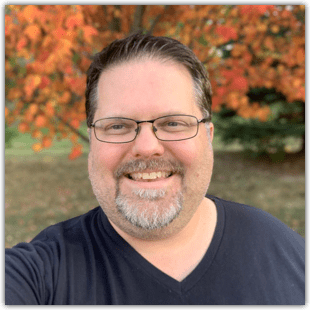 PS: Want to work directly with me? Click Here