Total Read Time:
9
minutes
It's no secret that Facebook is a must for most marketers with over 2 billion users, and it has a daily active user base of 1.18 billion.
If you were to simply use it for nothing else other than connecting with people, it would be worth it 10 times over to invest your time and learn it because of the relational aspect it provides.
The problem is many people don't know where to start or how to start when it comes to using Facebook for lead generation.
The biggest key to remember is that Facebook is a place for socializing and connection.
People don't come to see ads so you really need to make sure what you do creates value for the end user.
Not only that but remember when using Facebook for business purposes you need to respect their guidelines and rules.
First and foremost anytime you use Facebook for business reasons, always remember why people come there in the first place and that is to socialize and consume content.
Being that Facebook is so good for lead generation, I have listed below my top 10 ways to generate leads on Facebook for the home business entrepreneur.
Each one of these strategies will work for you, if you apply them consistently over time just like anything else in life.
Read each one, take 1 or 2 of them and go to work.
Let's get to it shall week?
#1: Mobile Lead Ads
Last year, Facebook added a new feature called Lead Ads.
This feature enables users to sign-up for lead-generating offers and content without the hassle of clicking on a link and then filling out a form.
It is designed to make the mobile sign-up process a lot easier and quicker for the user, and quite frankly it's an awesome way to build your email list.
Lead Ads are very simple to create: Just choose your Creative Ad, set the targeting and bidding type, customize your form fields. And BOOM! You have your very own Facebook Lead Ads.
I recently did a training on these types of ads. If you want to learn how to do these more in-depth you can watch it below.
If you want to take this even further. A buddy of mine Jesse Jamison is a bad ass Facebook marketer as he actually owns an ad agency and works with many top companies.
He did a training recently on this subject that goes pretty in depth and is a great resource for you also when understanding this topic.
Go Here: FaceBook Prodigy Finally Exposes How ANYONE Can Get .25 Cent Leads via FB's Mobile Ads Platform.
#2: Insert links Into Your Image Descriptions
Now to be honest I pretty much stumbled upon this strategy but it is responsible for me generating literally thousands of free leads on Facebook.
When you go on Facebook and share images, you simply put a link to a capture page in the description of the image.
People out of pure curiosity will click on that link and opt-in. It is seriously one of the easiest ways to generate leads on Facebook and it takes an extra 20 seconds to do.
I recently did a blog post and training video on this that goes more in-depth.
You can watch the training video here, and then if you want to see the entire blog post which is more in-depth, click the link below the video.
Full blog post here: How To Get FREE Leads In Under 15 Minutes Per Day
#3: Utilize Facebook LIVE Videos To Drive Traffic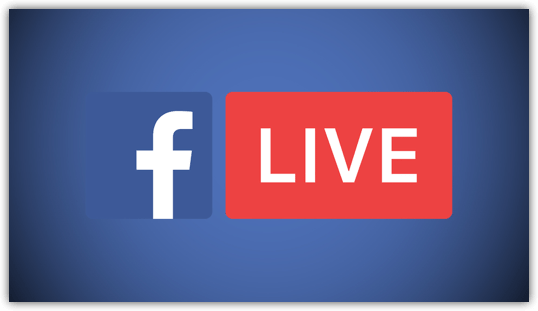 Well, chances are you already know what Facebook live is and how it works.
It is a video platform that enables the user to broadcast live videos using only their mobile device and after uploading will go straight to their Facebook News Feed for everyone to see.
The vast majority of Facebook users love it due to the nature and interaction of it, making it far more unique compared to regular marketing videos that you might make for say YouTube.
There is little doubt that an audience watching a LIVE video on Facebook will comment 10X more than on ordinary videos.
Similar to photos above you can add a link in the description to promote your capture page, sales page or whatever you want really.
This is no doubt an incredibly powerful way to generate leads.
You can do them from your mobile phone app, or from your desktop.
If you want to dig into a more in-depth training on this topic, you can go to the following link where some buddies of mine really reveal some great steps to help you start on the road to LIVE videos.
Live Stream Ads Training: Facebook LIVE "15-Page PDF + 82 Minute Tutorial"
#4: Make Use of Video Ads To Promote Your Offers
Using Facebook's ad platform is an extremely powerful way to get leads and sales. But what is even more powerful is using videos ads to do it.
But what is even more powerful is using video ads to do it. Video content is king hands down.
Facebook recently cited a study by Neilson ratings on "The Value of Video For Brands" that people just seeing a video for even a few seconds took their brand awareness up in the marketplace.
Imagine what video can do in your business and how it can help you get more leads and sales?
I recently did my own testing with a particular form of video that was about 49 seconds long and it resulted in 385 leads at a 52.4% conversion rate. (See tracking link stats below)

I recently did a Facebook LIVE about video ads. (Watch below)
Great Resources For Creating and Tracking Video Ads
Video Creation Software – Vidnami (HIGHLY RECOMMEND)
Link Tracking Service – ClickMagick
#5: Utilize The "Pin Post" Option For Driving More Leads From Your Fan Page
The one really easy and simple way to take advantage of traffic to your fan page is to create a welcome video and "Pin" it to the top of your page.
Not only is this a great way to capitalize on people that visit your page, but you will get leads from it too.
This is very simple to do.
Step One: Create a welcome video and post it on your Facebook page. (See Image Below)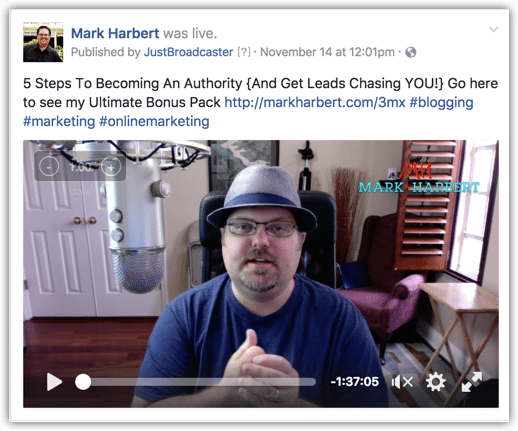 Step Two: Click the arrow in the top right corner of your post (See image below)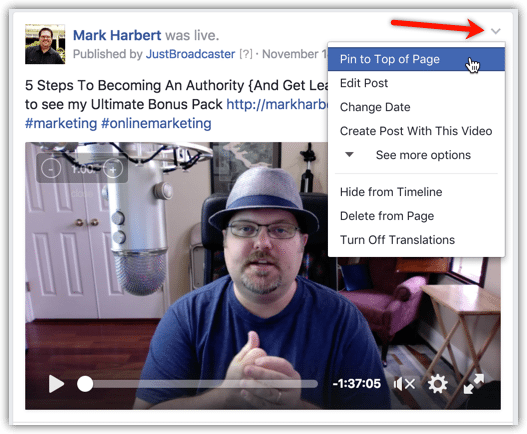 After you have pinned the post, you can refresh your page and look you will see it on top of your timeline, and you should see the little blue icon like in the image below.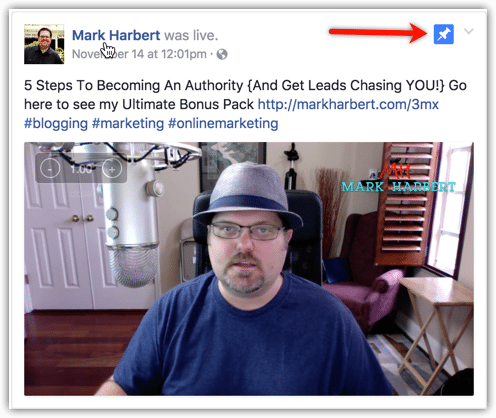 Once you do this you will see that you will not only get many views, but it will result in lots of leads too.
#6: Create High Value & Sharable Blog Posts
When people go to Facebook they go to socialize and consume content. People love
People love to view and share content on Facebook and creating high-value blog posts that can get you great traffic is an amazing way to get leads.
The key here is to create shareable content. In other words, create content that gives people a sense of empowerment when they share it.
In other words, create content that gives people a sense of empowerment when they share it. Make them feel smart for sharing your content.
I have a few blog posts that went viral and got shared many times.
This one blog post got over 2500+ shares on Facebook alone.
Three Traits of Magnetic Leaders That Recruit on Demand
This blog post got shared over 160+ times organically all on its own.
The Real Reason For My Success Online
These are just a couple of examples of creating high-value blog posts that people feel empowered to share. Creating content is fun, and the end result is always in your favor in the long run.
Creating content is fun, and the end result is always in your favor in the long run.
If you want to learn many of my strategies for creating content and promoting it effectively, I recently did a training called my "Content Creation Formula" that you can access for free.
Click Here To Access The Content Creation Formula Training
#7: Drive Traffic To Your Blog Posts Use Native Advertising
If you are scratching your head wondering "What the heck is native advertising?" then just keep reading. I will help you understand it.
I think Wikipedia does a great job explaining exactly what "Native Advertising" on their website, but here is a snippet that best explains it and then I will translate it for you.
Native advertising is a type of disguised advertising, usually online, that matches the form and function of the platform upon which it appears. In many cases, it manifests as either an article or video, produced by an advertiser with the specific intent to promote a product, while matching the form and style which would otherwise be seen in the work of the platform's editorial staff. The word "native" refers to this coherence of the content with the other media that appears on the platform.
To translate what it says above, it basically means, advertising content. For instance, when people go to Facebook, they want to see content, not ads.
For instance, when people go to Facebook, they want to see content, not ads.
You can create great content like blog posts and videos, and then run paid ads to that content where it leads into an offer toward the end of your content.
This is essentially a way to soften the blow so to speak where people don't feel like they are being pitched.
It works amazingly well, and it is one of the primary ways I recommend getting leads on Facebook.
#8: Make Use of The Call-To-Action Button on Your Facebook Page
A CTA button is a very powerful tool for lead generation for it can assist you in driving more traffic directly to your capture page.
If you take a look at the image below, this is some stats from my call to action button on my Facebook page.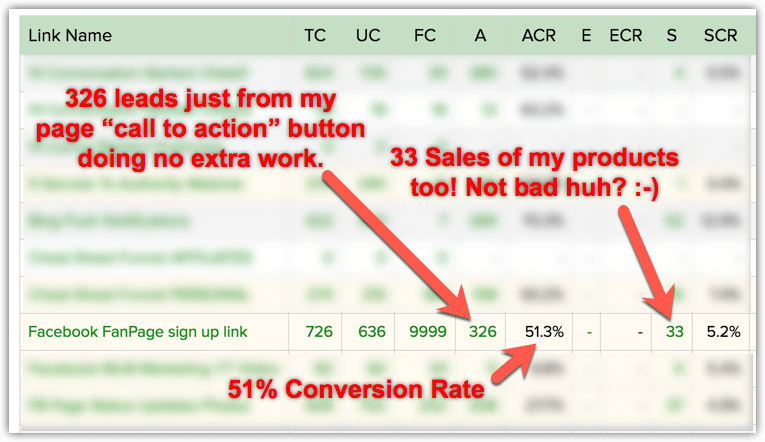 Step One: Find your call-to-action button on your page (See image below).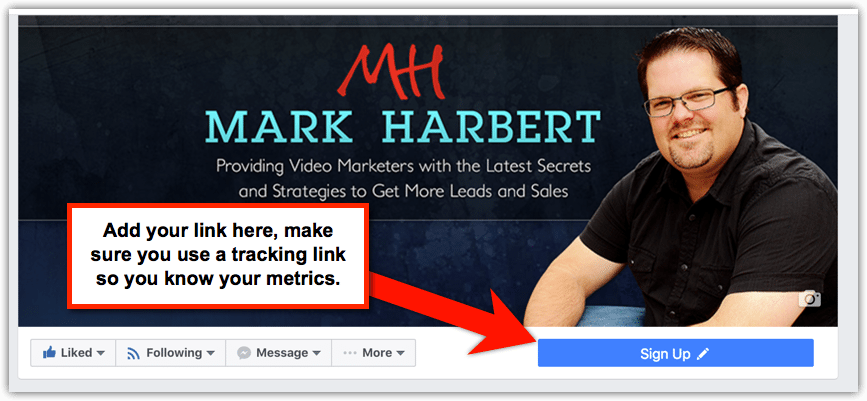 Step Two: Go to "Edit Button" (See Image Below)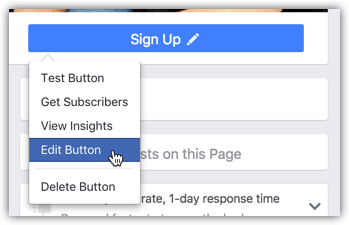 Step Three: Add your tracking link to the capture page here (See Image Below)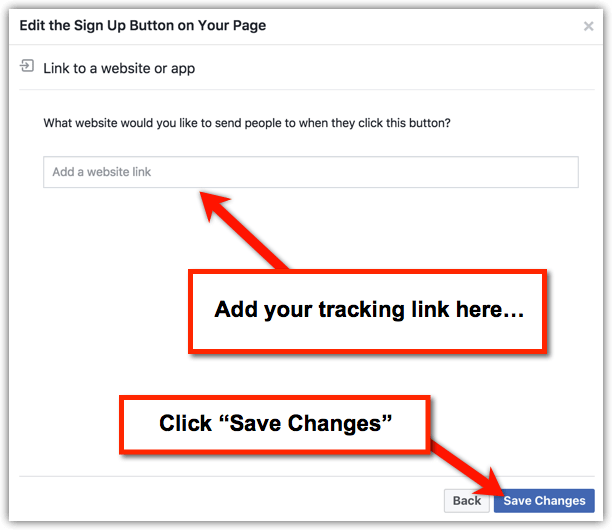 You will see also, there are button options that you can choose from: "Sign Up," "Shop Now," "Contact Us," "Book Now," "Use App," Watch Video," and "Play Game."
Heck, there might even be more by the time you read this, but choose the one that best fits your offer.
This button once clicked, will go straight to your capture page.
I can promise you that this will take your Facebook marketing up a notch.
It's free leads, who wouldn't want that? 🙂
If you want to see my CTA Button, head on over to my Fan Page, give me a "LIKE" and click the button so you can see how I have it set up, and opt in.
Click Here To Go To My Fan Page
#9: Post Your Content In Relevant Groups That Allow Posting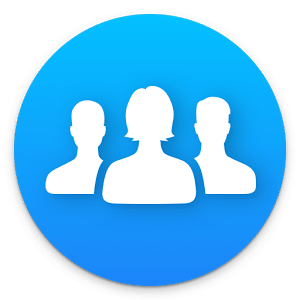 When you have content that is relevant and can help your target market, try to find groups on Facebook that allow you to post that content.
One of the things you want to avoid is just posting straight to a capture page. The reason is, many people want to see some value first before you ask for their contact information.
The reason is, many people want to see some value first before you ask for their contact information.
Create a video or even a blog post leading people to a relevant offer that provides value or some tips that will benefit them and have that lead to the offer.
HERE IS A HUGE TIP FOR YOU!
Find groups that are geared toward your target market and do a LIVE video right inside that group.
I have yet to see someone actually do this yet, but the potential to make a huge impact and connection is real.
As of this blog post, Facebook gives you the option to broadcast LIVE inside of any group you are a part of and when a group has somewhere in the ballpark of 25,000 members, you can rest assured you will get some lookers.
Create Your Own Facebook Group
Groups are very powerful and can build your brand in a big way. As a matter of fact, Mark Zuckerberg recently announced how Facebook Groups will be giving more reach and be highlighted moving forward.
One of the great ways you can build your brand and stay in front of your prospects is with your own group.
Here is a quick list of just a few of the ways a Facebook group can help you build your business.
A Place to showcase your value – People need to see your value in the places they frequent before they will buy. Everybody is on Facebook so it's a good match.
A central place for connection and networking – Relationships are everything. You can have a very small list, but a very active list and get great results. A group will just add to that relational building aspect.
A great place to promote upcoming events – Facebook's event feature is great and allows you to invite all that are in the group. This is very powerful when doing a webinar or training.
A way to build your thriving community – People love to be a part of something bigger than themselves. If you can create a culture in your group, people will join you. It's that simple.
Much more…
#10: Network And Connect With At Least 5 New People Per Day
This is probably the easiest and most simple way to get leads and start conversations.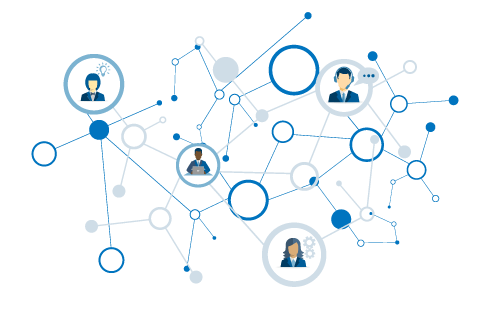 Get talking to people and move them toward your offers.
Valuable conversation between people is an art form.
It's a back and forth between two people that when done properly can set people in a position to look at your presentation or offer.
I have found that many people simply struggle with what to say and how to network.
Here are a couple of questions you can ask people to get the conversation going.
What do you do?
What does your career entail?
How long have you been doing that?
Do you enjoy what you do?
Have you ever considered doing anything else?
These are just 5 of the 14 messenger conversation starters PDF that I give out on this training.

Conclusion
Facebook is an amazing place to build your business. I have been using it since 2008 and it's always been a driver of leads and sales for me.
If you take these 10 ways to generate leads, and just pick 1 or 2 of them to implement, I truly believe you will get to 10+ leads per day very quickly.
Consistency is the key. You can't expect to do these for a few days and expect to get results.
Put together a 90-day game plan and go to work.
If you have found value in this blog post, please feel free to share it with your friends or teammates.
You rock,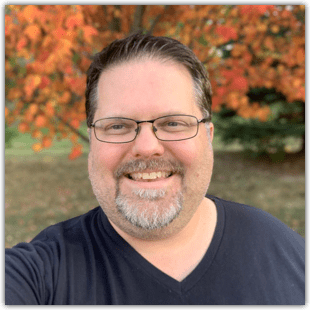 PS: Need More Leads For Your Business? I Recommend You Start By Clicking Here
PS: When you are generating leads, you need the tools to do it. Click here to see my favorite tool suite for generating leads.