So you've decided you want to create a social media marketing strategy to grow your business. OR maybe you've already started, but not getting the results you were hoping for and want to improve your overall marketing results.
Either way, this blog post, and video will give you exactly what you are looking for to move forward.
If you want a winning social media marketing strategy, then there are a few key questions you should ask yourself…
One thing you probably have noticed is that those that ARE on social media… and doing it right… are getting phenomenal results. There's a good reason for that. And it's simply because social networks are where your prospects are hanging out.
The big problem is that many of them are doing it completely wrong on social media and it's hurting their results.
In essence, they're shoving their opportunity down people's throats, spamming, and being plain annoying.
Maybe that's been YOUR problem as well.
Here's the Good News!
After today, you'll never have that worry again. In fact, if you ask yourself the six questions below, answer them correctly (that's the part most get wrong), and you formulate a plan for yourself…
You'll likely pull in more leads and sales from social media in the next 90 days than you've ever thought possible.
How's that sound?
Okay, let's get to work and dig into these crucial questions you must ask yourself.

The 6 Crucial Questions To Ask Yourself For Creating a Successful "Results-Based" Social Media Marketing Strategy!
Question #1: What's Your Goal for Your Social Media Marketing Strategy?
So one of the biggest problems that most people face when they start a new strategy, is that they go into it with a willy-nilly vision. They don't have a clear goal on what they want to achieve as they move forward with their strategy.
That's like going out to sea in a boat without a rudder.
What does the rudder of a boat do?
It steers you in the right direction. A rudderless boat or ship will simply drift along aimlessly, wherever the sea will take them.
You need to understand that social media is like a vast ocean. There are plenty of ways to get lost out in this sea if you don't have a clear goal of where you want to go, and a strategy to get you to that goal.
What Do You Want to Accomplish With Your  Social Media Strategy?
You must get very specific with this. You need a target to aim for.
For instance, my major goal with my personal social media marketing strategy is to build my email list. I recently did a blog post all about why email marketing is so important I recommend you check that one out.
More than likely if you're trying to grow your business on social media, then you want to get more leads, sales, and sign-ups for your business. You want to earn more money. And you want to grow a continuously thriving business!
What's YOUR goal? (Be specific)
How many new followers do you want per month?

How many post engagements do you want?

How many new page likes?

How many leads do you want to generate per day, per week, and per month?

How many sales do you want to make?  

How much do you want to start earning from social media?

How many products do you want to sell per month?

How many new sign-ups do you want to pull into your business opportunity?

What's the specific amount? And an extra $2K per month? An extra $5K per month? Or are you looking for that quite common goal of $10K per month to replace your income?

By when do you want all this to happen?
Again don't be willy-nilly here. Get laser targeted and specific on your goals! I found a great article on Sprout Social that can help you get clear on this as well here.
Why It Matters?
Let's take the "Money" question? Why is it so important that you are clear on the number?
It's simply because you need that specific goal to aim for, so you have something to gauge your results against.
Saying I want more money is very vague, and it could lead to disappointment. Heck if you earned $1, that's still $1 MORE than you had right?
That might fulfill your goal of earning "More Money." But is $1 more a month what you're really after? Probably not. You could probably find that much in coins in your car right now.
You have to be very careful with what you ask for. Because once you put your mind to work searching for ways to get you there, you might just get it! So be specific, and go after it!
Question #2: Who Is Your Audience, and HOW Will you Solve Their Problems?
This is by far one of the biggest mistakes people make often comes right at the beginning of their social media marketing journey. Of course, some people continue to struggle because they never realize that this is a problem.
The Mistake? People try to market to EVERYBODY!
Everybody is not your audience. Not everybody wants what you have to offer them. Some don't care, others might down the road, but believe me… it's a lot of work to force them into wanting it.
And if you have to force them, you probably won't like working with them much anyway.
The best way is to set it up so that the people who already want and need what you're offering can easily find YOU! That's a little thing called attraction marketing, and you'll see that it's much easier than the old way of chasing and convincing.
Your audience depends on what market and the niche you're in.
If you're in the health and wellness game, then who do you want to connect with? People who want to lose weight? People who want to prevent disease? People who want to defy their age?
Whoever your target market is, the key is to help them easily find YOU!  To see YOU as the person that can help them get to where they want to be. We'll get more into that in just a minute.
But it's vital that you first get clear about who your target market is!
Here are some questions you can ask to figure out exactly who your target market is…
Who do I WANT to work with?

How old are they?

Do they have a family, or single?

What the biggest problem they're having right now?

Why are they having this kind of trouble?

How can I help them solve that problem and become the expert in their eyes!
The great part is that you can attract the perfect person for YOU! The type of person that you'd rather work with!
For instance, if you're a dad, you might have a much easier time resonating with other dads. If you're a mother trying to earn an income that allows you to stay home and raise your kids so you don't have to put them in daycare, other mothers will definitely be able to connect with you.
If you're a young guy or gal who's in shape, then you can probably connect well with other young people who want to get in shape.
If you're in your 40's or 50's… and you've recognized that health and being in shape is important for energy and feeling good about yourself… there are certainly other people just like you out there who your message would resonate well with.
What Keeps Your Target Market Up at Night, Twisting and Turning, Worried, Staring at the Ceiling?
For you to get your audience members from prospects to leads and sales…you're going to have to help them. The only way to help them is to know who they are, and what they need help with.
What are the main problems that your target market faces?

What underlying problems are there that they might not even see yet?

Why do they want this solution so bad?

What will happen when they're finally able to take action on your solution and solve their problem?

How will it change their life?

Who are they really doing this for? Themselves, their family?
The more you know about your target audience, the better off your marketing and content will convert them to leads and sales.
Question #3: Which Social Media Channel Will You Master?
Once you know your goals, and your audience, the next decision you have to make is which social media platform to use.
Unless you've been living in a cave, you know there's a few different platforms to choose from.
The biggies, of course, are Facebook, Instagram, Twitter, and even YouTube which can be considered a social network. Which ONE will you begin to master?
Which one do you like best already?

Which is the most likely place YOUR audience will be hanging out?

Which is the one that you can do the best job interacting with them?

Which will give you the most leverage depending on your current lifestyle?
In my opinion, Facebook is a great place to start because you can do so much to connect and engage, and nearly everyone is there at this point. But you might be completely different.
The main thing is that you quickly pick just ONE and you master it. Don't meditate on it for weeks or even months like so many others do. Get to work and go for it.
Question #4: What Does Your Social Media Content Strategy Look Like?
This is where the rubber will meet the road in your marketing. It's where you are going to get short-term results but also build long-term leverage in your business as well.
Your content is what's going to attract your target audience to YOU!
Your job is to simply put that content in front of those people. I'm not going to lie. In the beginning, this will take some effort. You'll have to go out and find these people.
Where are they hanging out, what are they talking about, what language do they use?
Who are they already following?
Once you know that you can simply create content that solves their problems, give them value, and establish yourself as an authority!
This creates that good ole' know, like, and trust that we always talk about.
What Kind of Content Should You Create?
The truth is, the kind of content you create depends on the platform you choose in a lot of ways.
But of course, being a guy who is known for and uses video marketing in a huge way, I love the way that you can get face to face with your prospects very easily on social media through video.
I am a big fan of doing YouTube videos because they have long term ability to bring leads and sales over the long term.
Of course, you're not limited to video marketing or even to YouTube, but it's simply what works best in my experience.
There are plenty of options like…
Facebook LIVES

Instagram LIVES

Facebook Story Posts

Instagram Stories

Lifestyle Images

Success stories

Image Quotes
The sky's the limit here. What you must keep in mind is this…
To watch my recent interview with Derral Eves click here
The Purpose of Your Social Media Content Is to Become an Authority in YOUR Marketplace.
It's that simple. You want to post content that is going to help your audience get closer to their goals, inspire them to take the next steps necessary, give them strategies to create small wins, etc.
When you do this, you become the hero to them on their journey.
Which means they start paying attention to you as you post more content. They begin to look at YOU as an expert.
And as you lead them to places where they can become a lead, or into a conversation, they are very receptive and ready to take that next step with you.
And eventually, as you keep posting value, the numbers play into your favor as your audience grows. SOME will join you, some will buy from you, others won't right away, and some simply never will.
That's okay because you're attracting exactly WHO you WANT to work with (not whoever will work with you like the old way).
Plus… you never know when it's going to come to the day when a prospect is ready…and they'll know exactly where to find YOU!
What do you care if it's today, next week, a month, a year, or 6 years from now? It doesn't matter because you'll be consistently posting valuable content either way.
Question #5: What Results Are You Getting with Your Social Media Marketing Strategy (and WHY?)
One place where people drop the ball when it comes to their marketing strategies is not tracking results.
Those who become top earners and leaders in the online industry and on social media,  consistently track the results of their actions.
They post with purpose and track their results to see what's working and what's not working.
Then what do they do? They do more of what's working and ditch what's not. Then they tweak their methods to make those things that are working… work even better!
If you want to track the results of your posts on any social media platform, they each have tracking tools in place to do so.
Facebook, Instagram, Twitter, YouTube will allow you to see the data and track your audiences such as your followers, page likes, post likes, comments, and other forms of engagement.
Next is your own online assets that you'll direct your social media audience to such as your websites, blog, landing pages, email list, etc.
There are various tools that you can use to track these metrics (this is too much to get into here but it's certainly worth taking a deep dive in a later post.)
Tracking your results, and seeing where you stand allows you to constantly improve your social media marketing game!
Question #6: How Will You Leverage What You've Built Already to GROW Even Bigger?
You've got your goals solidly in place and are committed to achieving them no matter what.
You know your target audience down to the deepest levels. You know who they are, you know what they want and need, and you have the solutions to give them.
You're posting content and you're giving massive value and they're starting to see YOU as the authority. You're collecting leads and getting sales (more than you ever thought possible!)
You're tracking your results and you know what works for your audience, and what doesn't.
What now?
This is up to you! You now know more about finding an audience and getting leads than 99% of the people in the world. And the beautiful part is that you can take this knowledge to any platform that you choose and dominate on that one as well.
Or as you've learned to automate your social media marketing strategy, you can take your new marketing knowledge into a brand new marketplace and niche completely.
Then again, you might decide to keep getting better and better on your chosen platform, continue to build your audience and your brand, and just stay where you're at.
You can even start jumping into paid ads. (Highly recommended!) But we will talk about that in another post. 
One of the things that can help you right away is learning how to post more engaging content that you can also automate. Be sure to grab my Social Media Automation Guide below… 👇

Tools and Resources Mentioned
✅ ClickMagick – Learn More Here
The #1 rule in marketing is to TRACK EVERYTHING. If you don't know where your efforts are getting the best results you can't scale it up. This link-tracking software is the best I have seen and I use it myself every day.
✅ MeetEdgar Autoposter Software – Learn More Here
My tool of choice for auto-posting to my social media profiles. You can post images, text posts, upload videos, and much more. Amazing tool for social automation and driving more organic traffic to your content on auto-pilot.
✅ Digital Mentors (Formally MLSP) – Learn More Here
All in one tool suite for capture pages, product creation, and CRM. If you are just starting out and looking for the right tools I recommend Digital Mentors.
Whatever You Do… Start NOW Building Out Your Social Marketing Marketing Strategy!
The above is what you need to get started today. You can build a massive business and income from one simple social media marketing platform!
However, nothing will happen if you don't start taking action on your strategy TODAY!
That's the mandatory step. Action. Fall into the pitfalls you'll fall into, fail forward, and test, test, test. Before you know it, your life can look extraordinarily different at this time next year than it does today!
Can't wait to see what you accomplish!
You rock,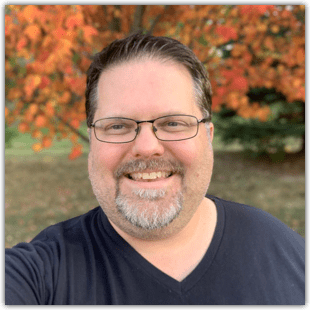 PS: Want to work directly with me? Click Here