It's no secret that social media namely Facebook is one of the key ways to generate leads and create long-lasting relationships online.
The key to making it work is staying focused on a few fundamentals that make all the difference.
Use these three keys and you will find just how easy and fun it is to build your business.

Tip #1 – Be Sociable
It's funny that I need even to say this, but you would be surprised how many people don't get this very simple and fundamental key.
It's called social media because that is what you are supposed to do, be sociable.
This means, make sure you are liking and commenting on other people's posts on Facebook.
Many people wonder why nobody engages on their posts, but usually, it's because they are not engaging themselves.
Facebook is no different than if you were in person or in a conversation with your best friend.
I have friends on Facebook, who I have never met face to face or even talked to them on the phone that if I were coming to town, they would probably offer me their couch.
That's how powerful Facebook can be if you function within the intended purpose of what it was set up for.
Tip #2 – Learn To Ask Questions
One of the most powerful ways to get conversations going is to ask questions. Questions elicit responses, which in turn create opportunities to bring up your business and have meaningful conversations.
This is an art form. The more you do it, the better you get at getting conversations going and leading them down a path to your product or service.
The simplest questions to ask are…
What do you do?
Do you enjoy it?
What exactly does that entail?
And so on…
The more questions you ask, and the more you get conversations going, the more opportunities will show themselves to you.
Tip #3 – Never Spam
I hate that I have to bring this up all the time, but on Facebook, you simply can't post links all the time and expect people to react.
Never post a link UNLESS you have provided much value first.
There is no formula to this, but you should have way more value on your page than you do pitch posts.
People love to read stories and content when they come to Facebook. Make sure you use this to your advantage as it will take up your engagement, which means more leads.
Another point on spamming, NEVER send a private message with a link unless you have their permission to do so.
When I am in a conversation on Facebook and business comes up, I will say…
"I have a really cool video that can explain how all of this works. If you are cool with it, I can give you the link and you can check it out?"
Almost always they will say yes and now get an exposure…
Watch my live broadcast that expounds on these points in greater detail.
Need some additional help with getting conversations going on social media? Be sure to grab my 14 Conversation Starters below…

Additonal Resources For Building Your Business
✅ Facebook Friend Filter - Learn More Here
Have a whole bunch of inactive friends on your Facebook profile? This browser extension can you help quickly identify those friends that no longer engage on any of your posts and help you to unfriend them quickly. This tool is awesome for increasing engagement in a big way.
✅ Ecamm Live Broadcasting Software - Learn More Here
If you want to enrich your LIVE videos experience, this tool is AMAZING. Perfect for high production-looking lives and super simple to use and allows you to broadcast to multiple locations at the same time.
✅ MeetEdgar Autoposter Software – Learn More Here
My tool of choice for auto-posting to my social media profiles. You can post images, text posts, upload videos, and much more. Amazing tool for social automation and driving more organic traffic to your content on auto-pilot.
Did you get value from this post? If so leave me a comment and feel free to share it with your friends.
You rock,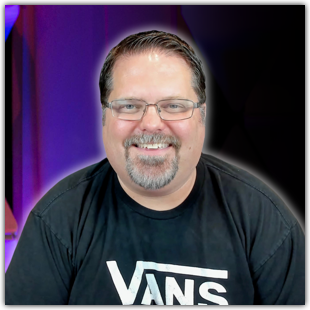 PS: Want to work directly with me? Click Here