Total Read Time:
2
minutes
It's no secret that social media namely Facebook is one of the key ways to generate leads and create long lasting relationships doing online.
The key to making it work is staying focused on a few fundamentals that make all the difference.
Use these three keys and you will find just how easy and fun it is to build your business.
Tip #1 – Be Sociable
It's funny that I need even to say this, but you would be surprised how many people don't get this very simple and fundamental key.
It's called social media because that is what you are supposed to do, be sociable.
This means, make sure you are liking and commenting on other people's posts on Facebook.
Many people wonder why nobody engages on their posts, but usually, it's because they are not engaging themselves.
Facebook is no different than if you were in person or in a conversation with your best friend.
I have friends on Facebook, who I have never met face to face or even talked to them on the phone that if I were coming to town, they would probably offer me their couch.
That's how powerful Facebook can be.
Tip #2 – Learn To Ask Questions
One of the most powerful ways to get conversations going is to ask questions. Questions elicit responses, which in turn create opportunities to bring up your business.
This is an art form. The more you do it, the better you get at getting conversations going and leading them down a path to your product or service.
The simplest questions to ask are…
What do you do?
Do you enjoy it?
What exactly does that entail?
And so on…
The more questions you ask, and the more you get conversations going, the more opportunities will show themselves to you.
Tip #3 – Never Spam
I hate that I have to bring this up all the time, but on Facebook, you simply can't post links all the time and expect people to react.
Never post a link UNLESS you have provided much value first.
There is no formula to this, but you should have way more value on your page than you do pitch posts.
People love to read stories and content when they come to Facebook. Make sure you use this to your advantage as it will take up your engagement, which means more leads.
Another point on spamming, NEVER send a private message with a link unless you have their permission to do so.
When I am in a conversation on Facebook and business comes up, I will say…
"I have a really cool video that can explain how all of this works. If you are cool with it, I can give you the link and you can check it out?"
Almost always they will say yes and now get an exposure…
If you want to get good at this, I suggest you check out the free video series my friend Jessica Higdon created that goes into how to use Facebook and get amazing results.
Click Here To Watch The Free Video Series
If you get value from this post, feel free to share and leave me a comment as I love to get your feedback.
You rock,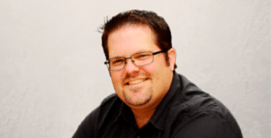 Mark Harbert